Craftsman Pro Series Riding Mowers
Product Insight: Craftsman Pro Series Riding Mowers
The Craftsman Pro Series lineup offers the best-in-class, highly-rated mowers with popular options such as Smart Lawn technology, power steering or pedal operation. And, all Pro Series mowers offer the durability and performance you expect from Craftsman.


Common Features and Benefits
Smart Lawn Technology: Uses Bluetooth® technology to send timely reminders on important mower care milestones to your smartphone. With the Smart Lawn app, you can order parts, follow weather conditions and learn how to perform maintenance on your mower.
Kohler 7000 Elite Series Engine: Powerful V-Twin engines run smooth and are comfortable to operate.
Foot Pedal Hydrostatic Transmission: An intuitive system that lets you operate your mower up to 5.5 mph by simply pressing a pedal like a car.
Durable Reinforced Deck: Increases the life of a cutting deck with a strong, stamped design and upgraded belts and pulleys.
Consistent-Cut™ Technology: Delivers the perfect cut, even in tall grass and over uneven, hilly or steep terrain.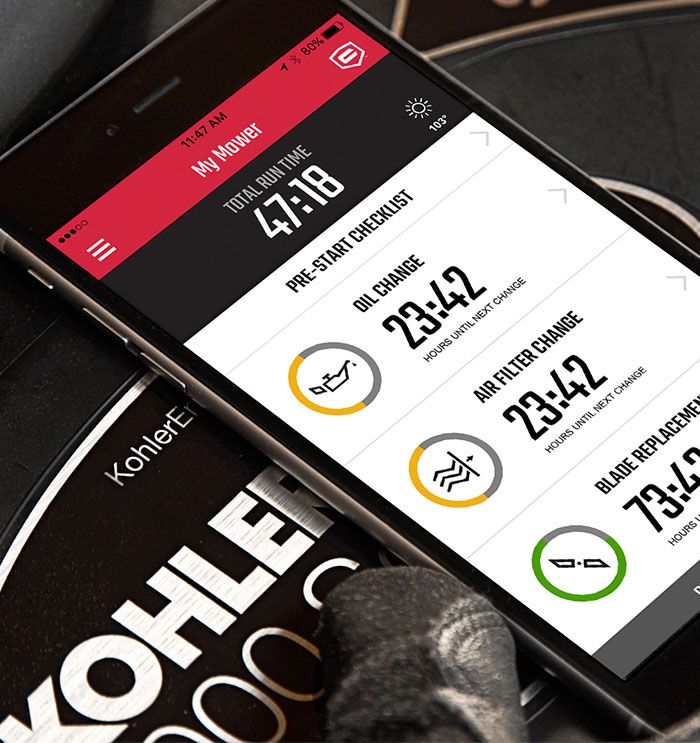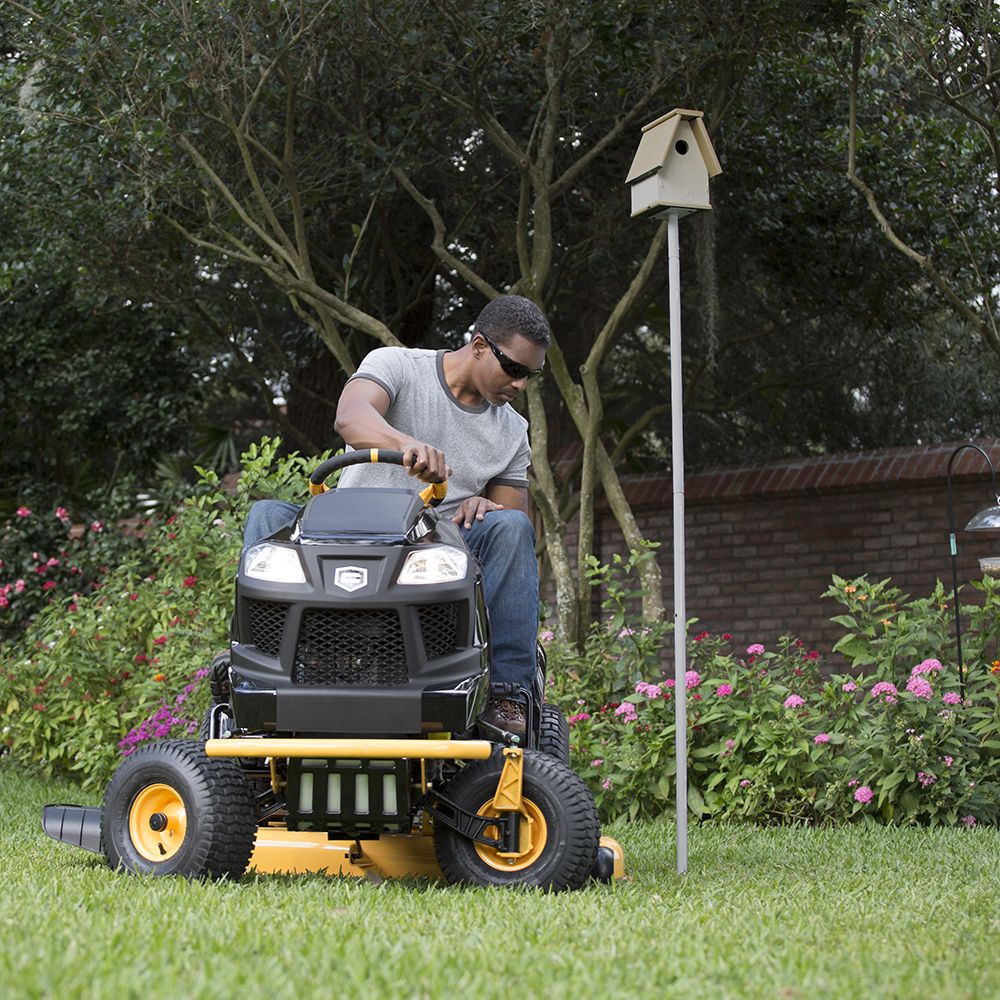 (TTE) Technology: Turn Tight Extreme®The tightest turning radius in the industry (5") for exceptional maneuverability around obstacles as it maintains consistent traction and reduces turf tear (#27042, #27044, #27039, #37055, #37047).
12 Different Cutting Heights: Can be adjusted from 1" to 4" on a spring-assisted lift system.
Full-Welded Frames: Provide lasting performance.
Electronic Power Steering: Similar to a car, it significantly reduces the steering effort. Offers 40% easier steering than other Craftsman models without power steering (#27039, #27047).
Cast-Iron Front Axle: Backed by a lifetime warranty for peace of mind.
High-Back Seat: Helps reduce stress and fatigue, especially when you're mowing for longer periods of time.
Heavy-Duty Transmissions: Upgraded transmissions for utilizing ground-engaging attachments. (#27055, #27048, #27047).
Deep-Domed, Curved Design Deck: Produces optimal airflow for excellent cutting performance. (#27048, #27047).
Rear Differential Lock: Provides equal power and traction to both rear wheels for optimum performance in all weather conditions and cutting terrains (#27048 online only).
| | | |
| --- | --- | --- |
| #27055 | #27048 | #27047 |
| Turn Tight Extreme | Turn Tight Extreme | Turn Tight Extreme |
| Electronic Power Steering | | Electronic Power Steering |
| + Heavy-Duty Transmissions | + Heavy-Duty Transmissions | + Heavy-Duty Transmissions |
| | + Deep-Domed, Curved Design Deck | + Deep-Domed, Curved Design Deck |
| | + Rear Differential Lock | |
---
---
---