5 New Riding Mower Innovations You Need - Sears
4 Riding Mower Innovations You Need


Mowing the lawn isn't always the easiest chore. Luckily there have been some huge advancements in riding mower tech to help you manicure your yard like a pro. With these awesome innovations, you can save time and finish all your tasks easily with the weekend to spare. Here are five riding mower innovations every yard needs.


1. Craftsman Smart Lawn Technology

Use the Craftsman Smart Lawn app to keep tabs on mower maintenance needs and receive reminders on your phone. Sync the app with your riding mower to track the status of the battery life, check whether the machine needs an oil change and determine whether it's time for a blade replacement. The app also provides step-by-step tutorials and identifies parts specific to your mower.

shop all smart lawn mowers


2. Craftsman Turn Tight® Extreme

A sturdy construction and rugged design make the Craftsman Pro Series riding mowers ideal for large properties. The Turn Tight technology ensures an extremely tight turning radius which allows you to maneuver smoothly around trees, flower beds and other obstacles on the lawn. Cut through thick grass with ease and finish your outdoor tasks in no time at all.

shop all Turn Tight® Extreme mowers
3. Consistent-Cut™ Technology

Enjoy a clean and consistent cut all over your yard with Consistent-Cut technology incorporated into the mechanism of your riding mower. With a constant stream of power, you will be able to mow wet or dry grass on even or hilly terrain.

shop all Consistent-Cut™ Technology mowers
4. Craftsman Zero-Turn Pro Series

The Zero-Turn Pro series of mowers are the perfect choice for large properties and lawns that need a pro help. The zero-turn radius allows you to maneuver your machine smoothly around any objects in the yard, with minimal vibration. It has a faster speed and there's no need for 3-point turns or reversing to go over missed grass.

shop all Craftsman Zero-Turn Pro Series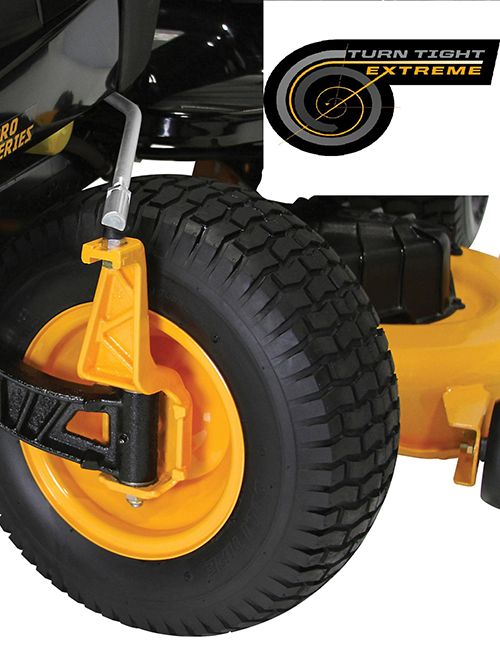 ---
---
---