Winter Tips: How to Keep Your Home Warm - Sears
Winter Tips: How to Keep Your Home Warm This Winter

Taking the time to prepare for another grueling winter of cold temperatures and inches of snow can not only help you stay more comfortable throughout the season, but can also help you save money over time. The best part of winter home prep is that it doesn't have to take much time or energy. From simple habits that can be easily incorporated into your daily routine to more involved upgrades and repairs, getting your place in shape for winter can be a breeze with these helpful pointers.
Curtains for Certain
It's the little things that matter in life, and that goes for keeping your home warm, too. Before you decide to do any major renovations or stock up on new gear, start by working with what you already have to see how much of a difference small changes can make. Open the curtains in the morning and let sunlight fill your home throughout the day. Close the curtains at night to retain that precious heat and keep the cold at bay. If your curtains are especially thin, consider upgrading to thicker curtains that will insulate more efficiently.
Shop all insulated curtains
Don't Let Drafts Get You Down
If you haven't already read our crash course on eliminating or minimizing drafts from doors and windows, then you're in for a real treat! Even if you've checked all the other home heating boxes, a stubborn draft can cancel out all your other hard work. Whether you're sealing windows or adding draft snakes to the doorways, these little modifications/additions can go a long way towards helping to heat your home.
Shop all weather stripping, caulk and window sealing kits
The Future Is Now
If you've been waiting to upgrade an outdated thermostat or furnace--stop. Modern home heating components are specially designed to be more powerful, precise and efficient. In many cases, the cost of an upgrade will provide benefits you'll notice right away and eventually pay for itself in energy savings. A smart home thermostat can also help you more accurately control your home's heating system with a built-in timing system, smart sensors and smartphone compatibility for controlling your heat remotely.
Shop all furnaces and smart thermostats
Insulation Is Key
What's the use of retaining all that heat if your home isn't insulated well enough to keep it where you want it? Properly insulated rooms are going to be a key component to keeping your home warm this winter. If you've got exposed insulation in the attic, basement or anywhere else that you can think of, consider replacing or doubling the existing material.
Shop all insulation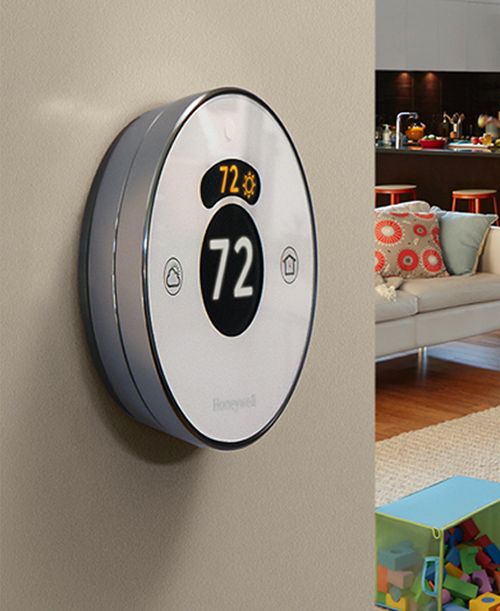 Last But Not Least
When all else fails and you just want to be warm now, reach for a time-tested, mother-approved space heater. These compact units are easy to move, set up and use. While they may require a bit of extra power to operate, they're great for heating any enclosed space quickly. Whether you're getting ready to binge watch that cool new show or you want to tackle some craft projects out in the garage, a space heater can be a trusted companion anywhere around the house.
Shop all space heaters
---
---
---