Snow Removal Tricks to Remember This Winter
Snow Removal Tricks to Remember This Winter


Snowy days mean extra cups of hot cocoa, sledding and snowball fights. It also means trudging out into the cold to clear the sidewalks and driveway. Don't let snow removal put a freeze on your winter fun. Check out these easy tips to help you keep your cool while out in the cold.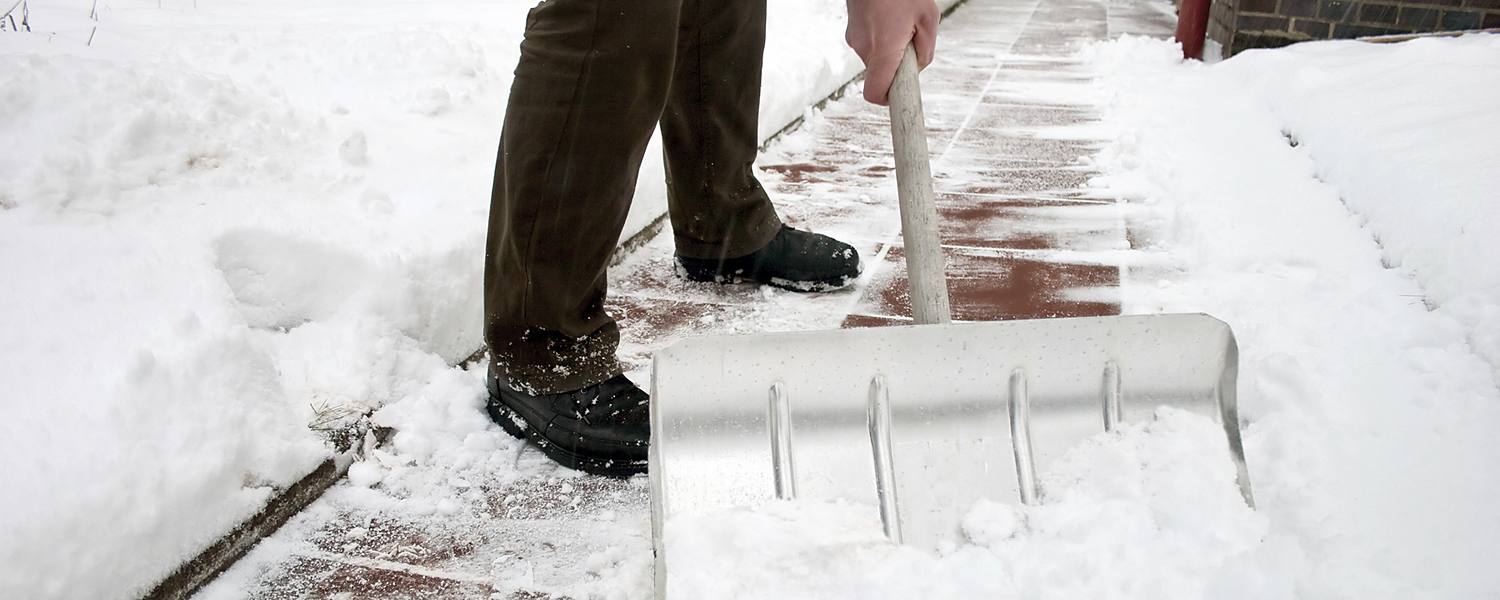 1. Pre-Treat Surfaces
One of the best things you can do during the winter is keep an eye on the sky. When snow is in the forecast put down rock salt or liquid anti-icers onto your walk and driveway. This will reduce the chance of black ice forming and will make it easier to shovel the snow once it has fallen since it won't freeze to the ground.

shop all ice melt
2. Bring Out the Tarps
Similar to pre-treating, tarps can make snow removal a snap. Before the snow starts falling, place a tarp over your patio, deck or other surface. Make sure to use a tall marker for the edge. Then simply pull the tarp to move the snow out of your way. Voila!

shop all tarps
3. Shovel in Stages
Shoveling snow can put a real strain on your back and arms. To make things a little simpler, clear snow in two stages. First, using a snow pusher shovel, move the snow to the edges. Then take a more standard shovel with higher sides to lift the snow out of the way.

shop all snow shovels
4. Blow It Away
If the snow is too heavy and wet, a snowblower is the way to go. A snowblower not only reduces strain on yourself, but it also saves you lots of time. For light, dry snows, you can get away with using your leaf blower. Yes! You read that correctly. A leaf blower can clear out light snow. This technique is especially useful for clearing vehicles in no time.

shop all snowblowers | leaf blowers
5. Stake It Out
If you live in an area where you get snow feet at a time, consider using markers to help you identify the edges of your driveway and sidewalks. This will help you know where to start plowing or snow blowing.

shop all stake markers
---
---
---