10 Ways to Prepare Your Home for Winter
10 Ways to Prepare Your Home for Winter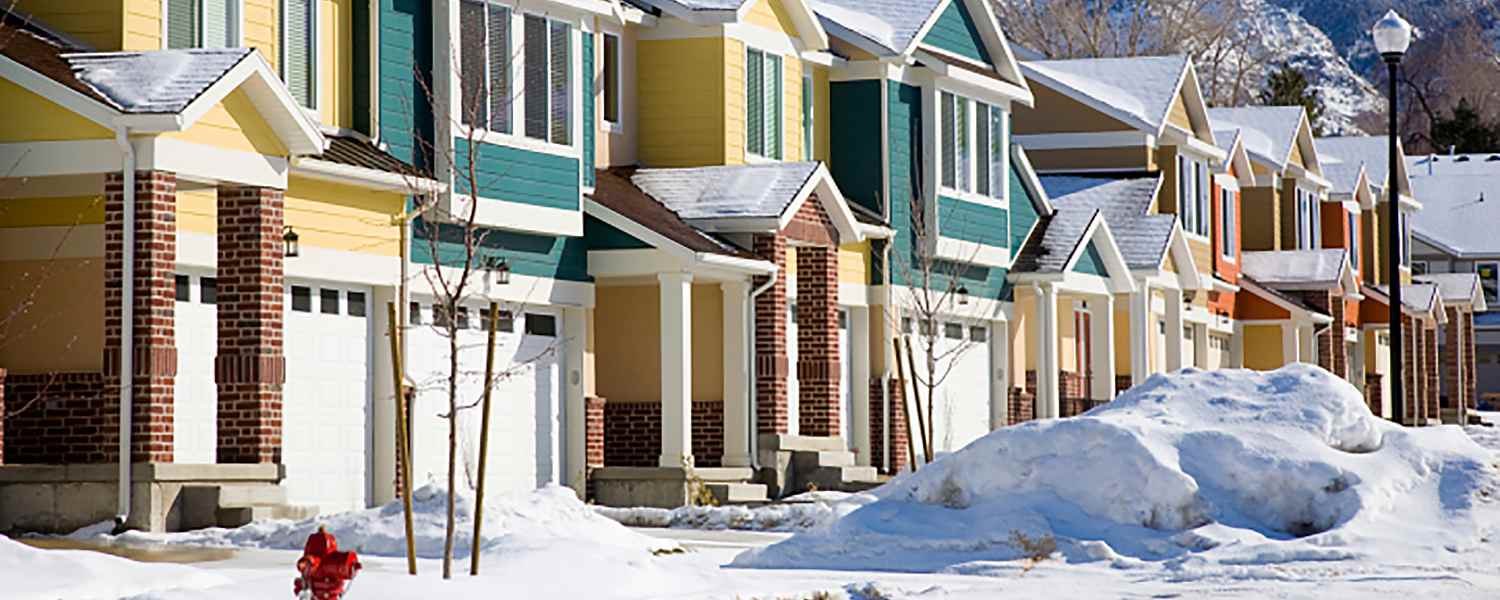 When winter rolls around, you don't want to leave anything to chance. From harsh blizzards to freezing temperatures, the season can wreak havoc on your home and lawn if you're not prepared. Before you bust out the holiday decorations and winter jackets, make sure you've taken the proper precautions to ensure your property is protected. Here are 10 tips to winterize your home this year.

1. Insulate Your Pipes
Freezing pipes are one of the most common (and costly) issues homeowners face in the bitter cold of winter. When the water inside freezes and expands, it can rupture pipes and cause serious leaks or flooding. Wrap any outdoor pipes or pipes near external walls with insulation tape to help prevent freezing. If you want to be extra cautious, run every water source daily to keep it moving through the pipes.

shop all pipe insulation tape
2. Insulate Your Water Heater

When the coldest months of winter hit, a water heater will have to work even harder to keep its water warm. Consider wrapping your appliance in a large, insulated blanket to help keep heat trapped inside, and save money on your monthly heating bill in the process.


shop all insulation blankets
3. Inspect Your Home's Heating System
Check all of the thermostats in your house, and make sure they're in proper working order. Turn on the heat to ensure everything is working as expected before the first freezing days arrive, so you're not without heat when the temperatures plummet. If your home uses a furnace, inspect it for any leaks or signs of damage. Have your chimney professionally swept to ensure you can enjoy plenty of cozy fires throughout the season.

4. Tend to the Top of Your Home
Heat rises. If the top of your house isn't properly equipped to retain heat, you'll have a tough time keeping the inside consistently warm. Make sure your attic is properly insulated, and lay down some additional insulation if you find your home won't warm up. Check the roof for any loose shingles or damaged areas where heat could escape. While you're up there, clean out the gutters to prevent a water buildup that could become damaging or dangerous when it freezes.

shop all home insulation
5. Check Your Doors and Windows for Drafts
If your doors and windows aren't properly sealed, you could be losing tons of precious heat and paying for it in the process. Check each door and window for drafts. Eliminate drafts in your doors and windows by applying weather stripping or caulk to keep as much heat inside your home as possible.

shop all weather stripping | caulk
6. Store What You Won't Need
Now that summer is over, it's time to put away anything you won't need until the spring. Securely store outdoor furniture, grills, toys and lawn equipment in the garage or a storage shed so they won't get in your way. Before you store any motor-operated lawn mowers, tractors or other equipment, make sure to first clean it off and drain any remaining fuel from the season. For large items that can't be stored like pools, boats, large furniture or garden features, cover them with a large tarp to help prevent snow or ice damage.

shop all storage sheds | tarps
7. Take Out What You Will Need
When the first major snowstorm hits, you'll save time and frustration if everything you need is ready to go. Bring out all of your snow removal equipment such as snow shovels and snowblowers, and put them in a spot that will be easy to access on short notice. Refuel and test any motor-operated equipment to ensure it's ready to go as soon as it's needed. Make sure to keep plenty of ice melt on hand to keep walkways and sidewalks free of dangerously slick ice.

shop all snow shovels | snowblowers | ice melt

8. Plan Your Lawn's Final Cut
If you live in an area that experiences lots of rain and snowfall, keep your grass on the shorter side heading into winter to promote better drainage throughout the season. In areas that receive less snow and rain, keep your grass a bit longer to help your lawn retain moisture. Disable your sprinkler system before the first deep freeze, and drain all water lines to prevent damaging ice from forming.
9. Tend to Your Trees and Plants
Examine the trees on and around your property. Heavy snow can cause branches to snap and fall, potentially causing very costly damage to your home, car or property. Cut dead branches that are most likely to break, and consider trimming branches that hang over your house. If you're an avid gardener and want to provide extra protection for your plants, wrap them with a frost cover to help them make it to spring.

shop all pruners | pole saws | frost covers
10. Stock Up on Supplies
You never know when a massive snowstorm is going to make it difficult to leave the house. Keep your home well-stocked with basic necessities like non-perishable food, water, blankets, flashlights, batteries, medical supplies, firewood and fuel. It might also be smart to invest in a generator in the event that a blizzard knocks out your power for a long period of time.


shop all blankets | flashlights | batteries | generators
---
---
---