Ways to Prepare Your Lawn for Winter
5 Ways to Prepare Your Lawn for Winter

As winter approaches, it's important to take all the steps necessary to maintain a healthy lawn. Depending on where you live, adverse winter weather can negatively affect your soil. In some places, a mild winter means you don't have to do much work to keep your lawn healthy. However, if you live in an area with heavy snowfall, a lot of work goes into keeping your garden fertile. Here are a few ways to prepare your lawn for winter.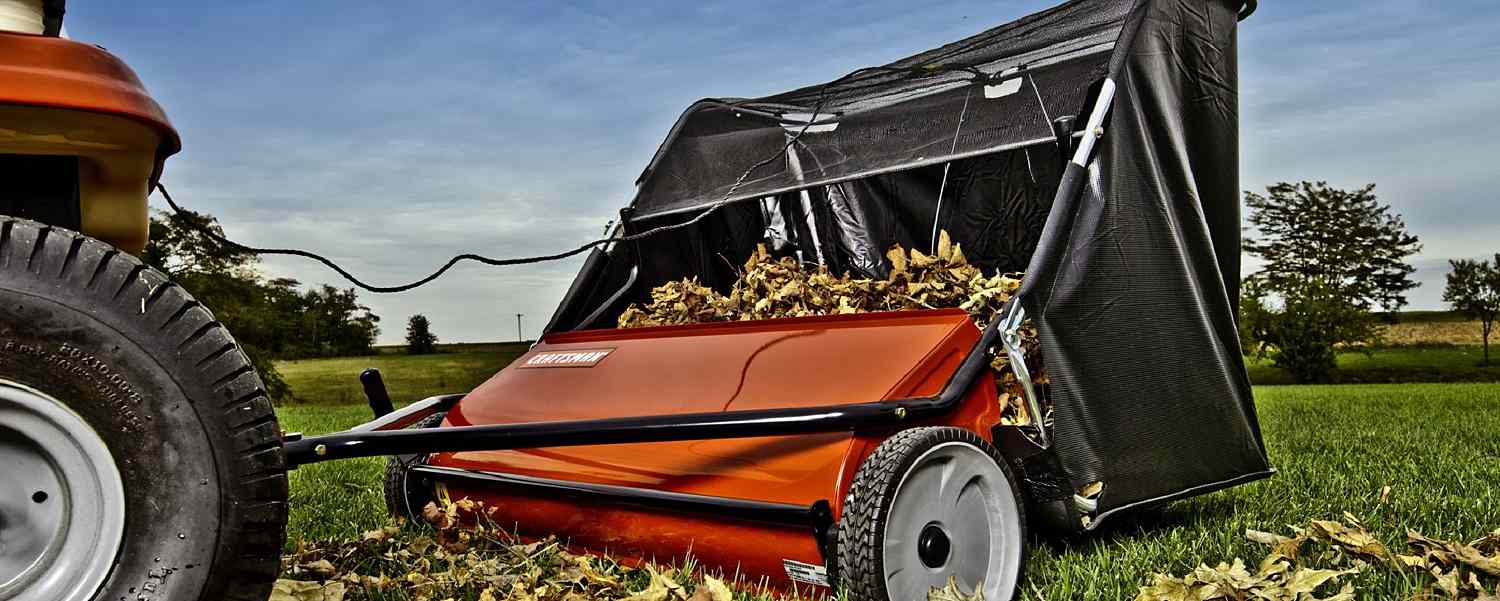 1. Know When to Stop Mowing
Once the average temperature where you live drops to around or below 40 degrees Fahrenheit, the grass will go dormant and you can stop mowing. As for the final cut, keep the length on the shorter side if you live in an area with heavy rain or snowfall to help moisture drain. If you live in a warmer climate with less winter precipitation, keep your grass on the longer side to help retain water.

shop all lawn mowers

2. Keep it Clean
Throughout the fall season, you will notice a large amount of fallen leaves, broken branches and other debris collecting on your lawn. Make sure to rake the yard regularly to keep it clear. You may also decide to use this debris to your advantage and mulch your lawn. Mulching involves redistributing these leaves back into the soil as compost. Whichever method you choose, it's best to clear the leaves sooner rather than later, as it will become more difficult to manage them when they inevitably get wet.

shop all rakes

3. Aerate the Soil
Aeration opens up the soil, thus promoting better plant growth. Fall is the right time to start aerating the lawn to promote oxygen flow as well as allowing water to reach the roots of your vegetation. Use an efficient aerating tool that will penetrate the soil and allow nutrients to be absorbed smoothly.

shop all lawn aerators

4. Fertilize the Soil
If your lawn is comprised of cool-season grass, the best time to apply fertilizer is during the fall season. This enables grass roots to continue growing through winter. Essential nutrients keep rhizomes healthy for a lush lawn come spring. Use a spreader to distribute dry fertilizer evenly over all of the grassy areas in your yard. If your lawn is made up of warm-season grass and you start to experience frost conditions in the fall, your lawn will soon stop growing for the season as temperatures drop. This kind of grass should not be fertilized in the fall, as encouraging growth during this stage could lead to long-lasting frost damage.

shop all spreaders

5. Keep Weeds Under Control
Weeds are most active during the colder months when they are fighting for as much water and sunlight as they can get. Pull out any obvious weeds you can find or use an effective herbicide to make sure they don't return after winter.

---
---
---
---