A Beginner's Guide to Buying a Tiller
A Beginner's Guide to Buying a Tiller

Planting a new garden or flowerbed requires proper cultivation, and sometimes a hoe, shovel or spade isn't enough to get the job done. A tiller, also known as a cultivator, is a landscaping machine that churns soil to prepare it for planting and returns the ground back to a healthy condition. Let's take a look at the various styles to help you make quick work of tough soil.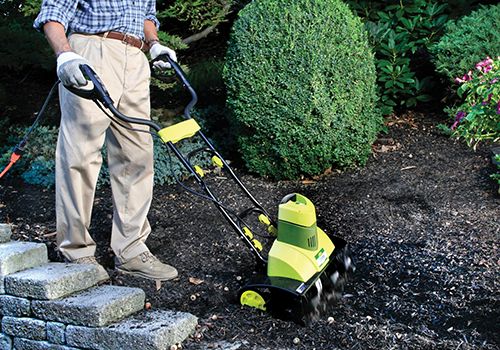 Ideal for medium-sized jobs - A front-tine tiller is best at reseeding patches of lawn rather than a whole yard. This device is also ideal for cultivating existing gardens to prepare them for planting.
Works well on soft earth - The front-end design is best for gardens and flower beds that have already been cultivated or for soft ground that will be easy to till. You may need to take multiple passes to properly develop the soil.
Shop all front-tine tillers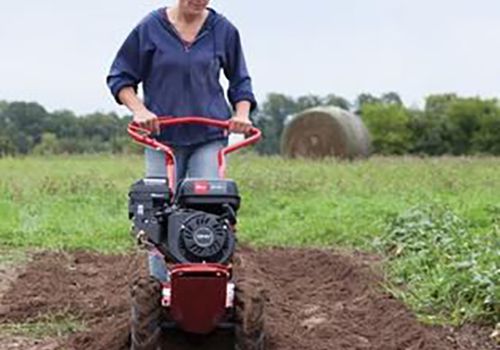 Perfect for major cultivating jobs - The rear-tine tiller has a heavier construction and is suitable for reseeding a large lawn or for projects that require deep cultivation.
Deals with tough soil - If you have soil that is rocky, this model is strong enough to break up hard dirt.
Starting new gardens - When you prepare an area on your property for a new garden, you'll need a device that will dig deep and churn the soil thoroughly. A rear-tine tiller is usually able to dig deep enough to make a new flowerbed or garden.
Shop all rear-tine tillers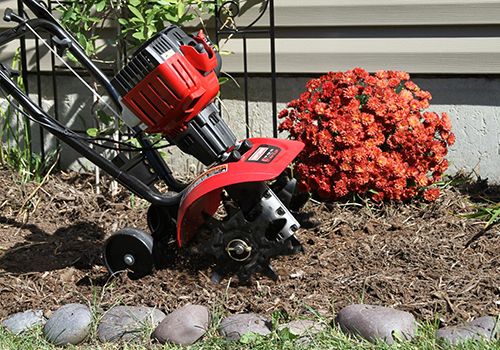 Economical option - A mini-tiller is lighter and more affordable than a front and rear-tine model. Both two and four-cycle engine devices provide enough power for small cultivating and weeding needs. It can also occasionally handle moderate-sized jobs.
Great for small cultivating jobs - This machine provides the right amount of power and functionality for basic prep work.
Shop all mini-tillers
---

Power Sources
Gas - A gas tiller provides both a powerful and portable option, especially for jobs away from an outlet.
Electric - An electric tiller comes in corded or cordless designs that are generally quieter and ideal for home use. They typically feature a push-button start.
Engine cycles - Two-cycle engines run a garden tiller using a mixture of oil and gasoline. Four-cycle engines use only gasoline to run a cultivator.
Convenience Options
Easy start - The latest tillers feature push-button starters so you can have your machine running in no time.
Adjustable path & wheels - An adjustable tilling paths allow you to till wide areas or tight spaces with ease. Adjustable wheels also create optimal stability while you work.
Foldable handle - A collapsible handle makes storage in your shed or garage simple.
Depth stakes - Many models come with an adjustable depth stake, controlling how deep you churn into the soil.

Attachments - Some options can be fitted with various cultivator attachments, including edger and dethatcher kits.
---
---
---