12 Back-to-School Traditions You'll Want to Steal
12 Back-to-School Traditions You'll Want to Steal

From our friends at Real Simple
By Elizabeth Passarella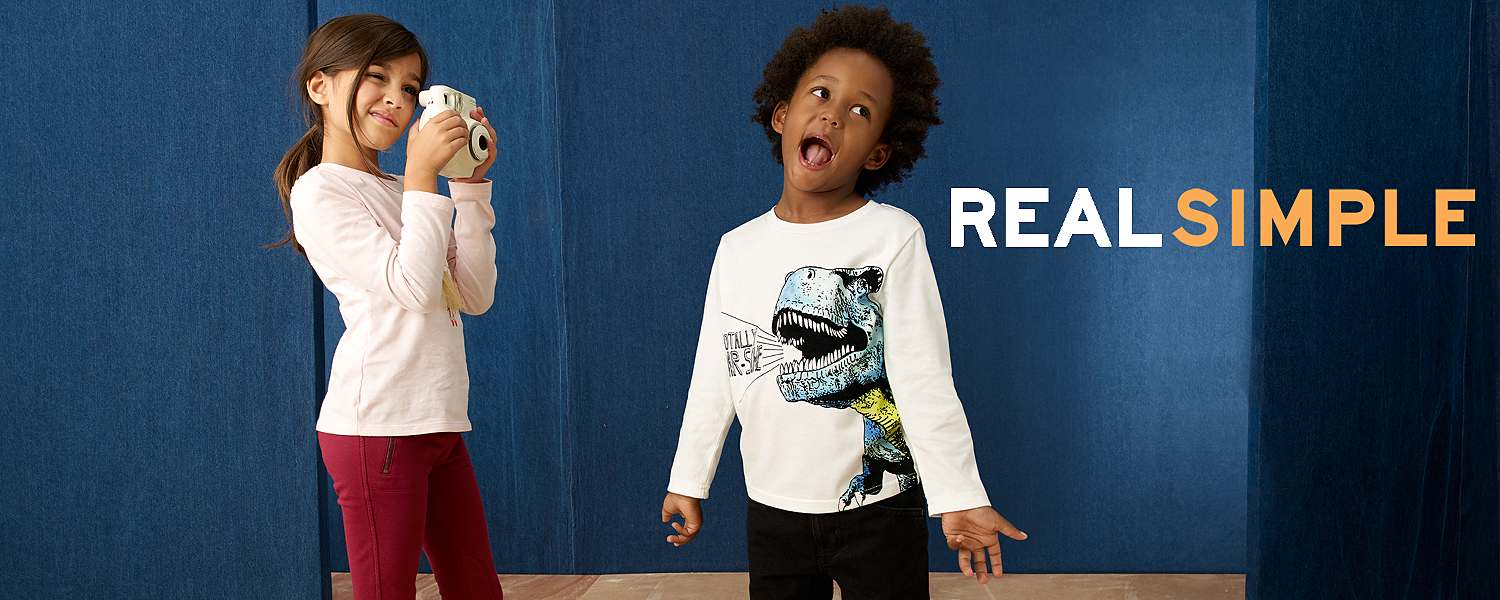 ---
You've purchased new backpacks and stocked up on cold cuts. What else can you do to mark the big day (besides snapping their picture on the front stoop)? We asked some creative parents—including a few who work at Real Simple—to share the sweet things they do year after year.

Tradition 1.
"I give each child a book on the day of the school year that corresponds to his or her grade. So, a book on the first day of first grade, the second day of second grade, and so on. It's a rare feat, really, because I am just not the kind of mom who memorializes every moment, and I have definitely skipped some years or gotten the day wrong. But if you have more than one child, it's sort of cool that it is spread out—kids aren't getting the same thing on the same day. And there's some anticipation as they get older, having to wait three or four days." — Rebekah Witzke, a mother of three in Queens, New York, who blogs at thewildspace.com.

shop all books
Tradition 2.
"We get all of the best ads from the back-to-school fliers in the newspaper, and then one night, after we go out do dinner, we jump around to all of the stores—100 erasers for 25 cents! Five folders for a penny! And we pack up a big bag and donate it all to the school. Schools need so many extra supplies. And we have fun running around finding deals." — Ellen Main, a former teacher and mother of two in South Pasadena, California.

shop all school supplies
Tradition 3.
"We invite over our neighbors for an ice cream sundae party, but we rename the toppings: things like 'bravery,' 'friendship,' 'kindness,' 'self-control,' and 'laughter.' The kids can 'put on' attributes that they want to experience during the school year. It gives the kids a chance to share their emotions about going back to school." — Carrie Sanders, a mother of two in New York (see the inspiration at Run Lucas Run)

Tradition 4.
"This is a small thing but I always order my girls a set of personalized pencils. For some reason they are obsessed with office supplies, and they find it motivating to start off the year with a fresh batch of new pencils with their names on them." — Betsy Goldberg, Real Simple home director.

shop all pencils
Tradition 5.
"A show-and-tell dinner on the first day of school gives our kids a chance to each show and tell us about their first day back, from their teacher to what they ate at lunch to a new friend they made." —Janssen Bradshaw, a mother of three who blogs at everyday-reading.com


Tradition 6.
"Pancakes for dinner the night before. My mom used to do pancakes for breakfast on the first day, but that is not easy to pull off—and frankly, it's not quite the brain food kids need. So I do them for dinner. Kids' choice: blueberry or chocolate chip. If there's any leftover batter, I might put a mini chocolate-chip pancake as dessert in the first day's lunchbox." — Sarah Copeland, Real Simple food director.

shop all pancake griddles
Tradition 7.
"We go to an amusement park at the end of the summer to give the start of school a positive twist. And we always go to the same ice cream place the night before school starts. While you're sitting there, eating and talking, if your kids have fears or worries, they'll probably come out. Then they sleep better." — ML Nichols, a mother of two and founder of The Parent Backpack.


Tradition 8.
"Near the end of the summer, my husband takes our boys (17, 14, and 9) on an overnight trip to Atlanta for a baseball game with a big group of fathers and sons. They always stop at an office store on the three-hour drive back to pick up all their school supplies." — Anne Wolfe Postic, a writer in Columbia, South Carolina who contributes to thekitchn.com


Tradition 9.
"I've seen this idea floating through my social media stream this week, and I'd like to try it for my youngest son, who is going into first grade. Buy a big t-shirt for your kid that says Class of 2027—yes, Grade 1 kids will graduate in 2027—and then take a picture of your child growing into the shirt each year on the first day of school." — Buzz Bishop, father of two who blogs at DadCamp.ca.

Tradition 10.
"After dropping off the kids at school on the first day, my husband and I are vowing to go out to brunch, just the two of us, and toast the year ahead." — Carrie Sanders.

Tradition 11.
"My mother used to invite all of the neighborhood moms over to our front yard. She served them Bloody Marys while we boarded the bus. They were probably high-fiving as the bus drove away!" — Abbey Kuster-Prokell, Real Simple design director.

Tradition 12.
"If your child is beginning school for the first time or just heading back to begin a new grade, arranging gatherings with fellow classmates and parents ahead of time is a great way to break the ice. I can remember the pre-school years being invited to a family's home as a getting-to-know-you before the year began. It was so smart and especially helpful for our kids. They were able to establish a relationship with their fellow classmates before the first day." — Chris Pegula, father of three, founder of Diaper Dude diaper bags, and author of From Dude to Dad: The Diaper Dude Guide to Pregnancy.

---
---
---
---