Best Backpacks from Grade School to College: Your Back to School Guide
Best Backpacks from Grade School to College: Your Back to School Guide


There's so much that goes into preparing for a new school year. From carrying pens and books to tablets and laptops, toting all your essentials doesn't have to be a burden. No matter the grade or school year, there's a backpack designed to carry it all in style and comfort. Here's our list of top backpack options and features from grade school to college and beyond.

Grade School Characters
Character designs get top marks in grade school, providing a fun way to show off favorite superheroes, movies, cartoons, princesses and more. Look for backpack designs with adjustable shoulder straps and padded backs. A more comfortable fit will ensure better posture when carrying books and supplies.
Look for:
Top carry tabs
Padded backs
Adjustable shoulder straps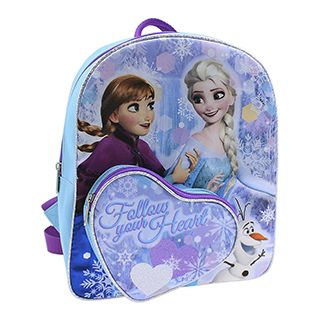 ---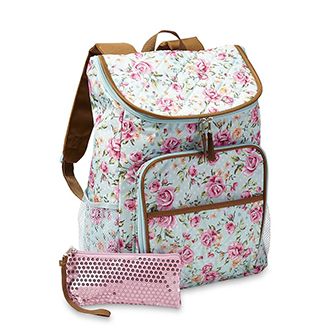 Middle School Multitasking
Organization is key in middle school, when projects become more complex and students have more essentials to bring to the classroom. Choose a backpack that features interior dividers and multiple front pockets to coordinate any must-have items. Many backpacks offer dedicated space for pens, ID cards and money, as well as separate coordinating lunch bags or pencil cases.
Look For:
---
High School Tech
Style and function are top priority in high school. A tech backpack is an ideal choice, providing dedicated pockets for cellphones, media players and headphones, as well as separate padded laptop compartments or cases. Canvas bags are durable and attractive options that are sturdy enough to withstand years of use.
Look for: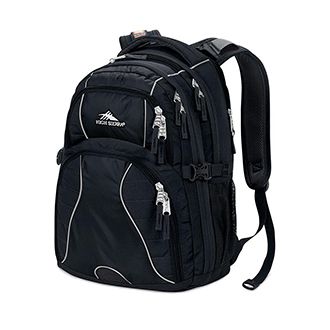 ---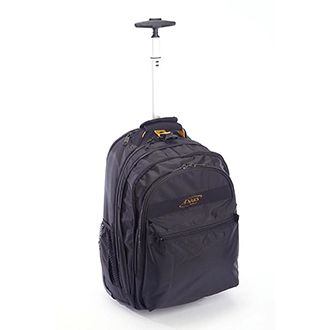 College Maneuvering
The best way to keep up with the demands of college life is with a rolling backpack. Offering retractable handles and smooth-rolling wheels, a rolling backpack can maneuver across a sprawling college campus with ease. Select a design that meets airline carry-on requirements and you'll even be ready for vacationing over spring break.
Look for:
---
Grad School Transitions
Life after college is complex, and requires a carryall that can do double duty. Forego the backpack and instead opt for a sophisticated laptop bag. Stylish varieties are available in smooth synthetic leathers or canvas and are an affordable alternative for creating a professional look whether you're headed to the classroom or an office. A padded top strap makes carrying the bag on long commutes more comfortable.
Look for:
Synthetic leather design
Padded top strap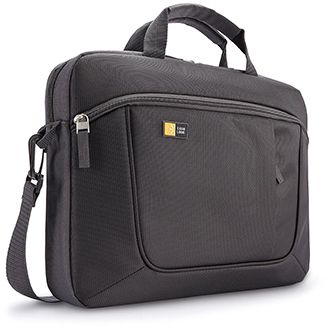 ---
---
---