6 Essential Grilling Tools
6 Essential Grilling Tools
With the warmth of the summer sun on your back and the heat of the charcoal grill in front of you, outdoor grilling serves up the tastiest memories. With a few standard grill accessories and one or two unique grilling tools, you'll handle the grill like a pro. Here are the top 6 essential grilling tools you need to whip up everything from hamburgers and hot dogs to ribs and steaks.
Kenmore Stainless Steel Tongs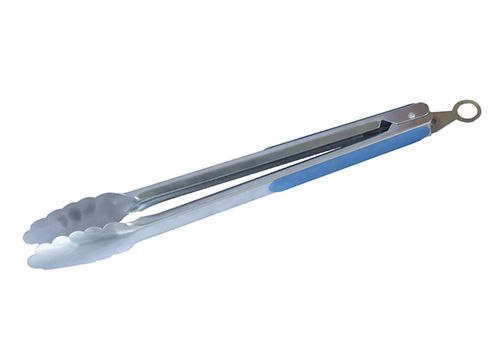 Stainless steel construction
Comfort grip handle
Approx. 13" long

These convenient utensils will be your most-used grilling accessory. From placing meat and vegetables on the grates to removing finished food from the grill, tongs are the ultimate tool.
Essential Home Meat Thermometer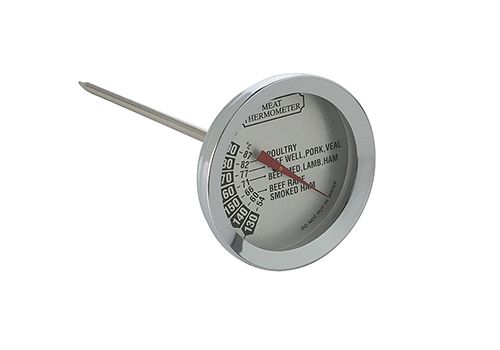 Large, easy-to-read scale
Oven/grill safe
Stainless steel
Instead of cutting into that perfect steak, pork chop or chicken breast to check for doneness, use a meat thermometer to take the internal temperature of your food.
Kenmore Stainless Steel Spatula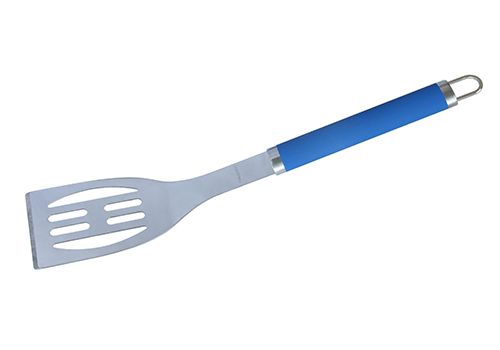 Stainless steel
Extra long handle
Hanging loop
From flipping burgers to delicate fish, a reliable metal spatula easily slides underneath your food. The long handle makes it easy to move items towards or away from your heat source.
---
Kenmore Stainless Steel Basting Brush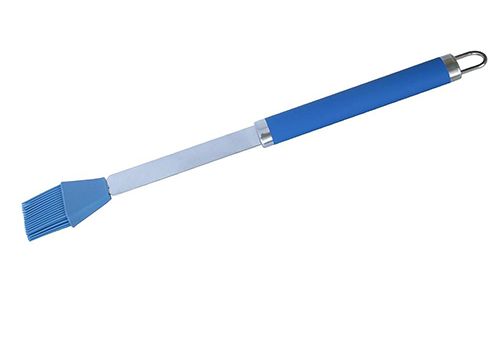 Silicone bristles
Stainless steel handle
Approx. 15.75" long

Delicious barbecue chicken or ribs require the right sauce applied at the right time. The durable silicone bristles will hold sauces and juices as you apply them to your food with ease.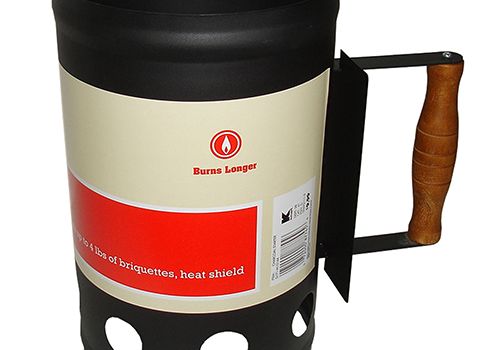 Holds up to 4 lbs. of briquettes
Heat shield helps keep handle cooler
Wooden handle
If you have a traditional charcoal grill, you'll need a good charcoal chimney. It will allow you to start your coals that will provide the heat source for your cookout and will be sturdy enough to handle multiple seasons.
Kenmore Deluxe Grill Cleaner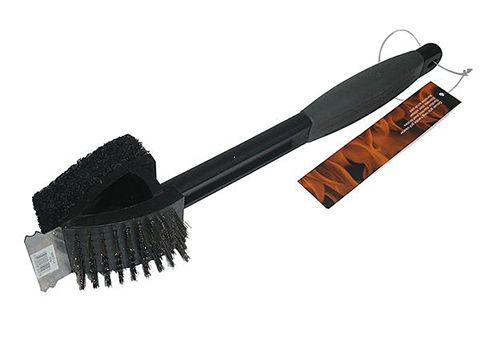 Comfort grip
Stainless steel scraper
Stainless steel bristles
A grill brush is essential to ensuring the longevity of your grill. This model features standard bristles, a scraper and an abrassive pad to attack those really tough spots.
---
---
---