More Outdoors: Kenmore & the New Grill Masters
Be a Grill Master with a Kenmore Grill

Whether you're grilling for a whole party or just yourself and a friend, Kenmore and Kenmore Elite grills are there to make the elevate the experience beyond a meal. Their advancements will let you spend less time worrying about cooking and more time making memories.
---
Kenmore Quality & Innovation

Kenmore does a lot more than make fridges and washing machines. They've taken their innovations and world class quality to the outdoors. From igniting the flame to putting the finishing touches on your signature chicken, Kenmore has your back. Their commitment to quality and innovation helps push the grill game forward. Past being just a tool to cook food and into the centerpiece of some of your most memorable evenings.


Multi-Tasking Side Burners
The grate is going to see a large portion of the action during meal prep, but that's just the main course. Side burners let you to sauté veggies, cook up corn on the cob or sear your meat before you pop it on the grill. This means no more running back and forth or having to divide and conquer meals. Keeping everything in one spot means you get to enjoy more time with the party.

shop Kenmore grills with searing side burners


A Place for Gear
No grill master is ready to work the coals without the right gear. Storage cabinets provide ample space for extra tools, brushes, spatulas and more, all while keeping them shielded from the elements when not in use.


Chekc out the Kenmore 6-Burner Gas Grill with Storage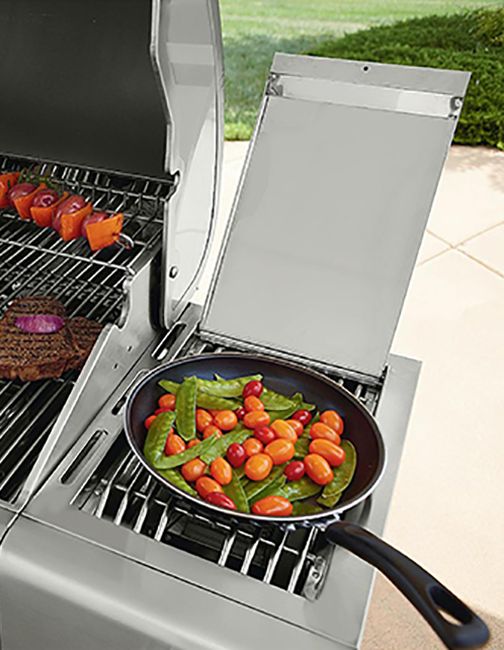 ---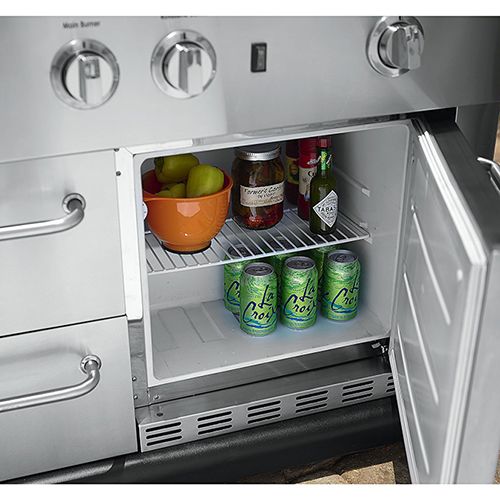 Keep It Chill
Whether it's ingredients or drinks, Kenmore keeps the party outside with built-in refrigeration. Meat stays perfectly chilled and safely stored until it's ready for the flames. You can even make hamburger patties just before going on the grill for maximum freshness.

Check out the Kenmore 5-Burner Island Gas Grill with Refrigertor


Light Up the Night
It's easy to add on an adjustable LED light so evenings turn into nights without missing a step.

shop Kenmore grill lights
Ready to grill?
Shop all of our Kenmore & Kenmore Elite grills
---
---
---