A Beginner's Guide to Buying a Grill
A Beginner's Guide to Buying a Grill


Whether it's Memorial Day, Labor Day or just a summer Saturday, nothing says fun in the sun like a barbecue. Bask in the smell of char-grilled steaks wafting through your backyard, the sizzle of fresh burgers on the hot grill grates and the glow of embers igniting coals. Let's take a look at the different types of grills, so you can get cooking and, more importantly, eating.



Gas Grills
Fire up with the use of liquid propane (LP) or natural gas. Whether you have a propane tank or you hook your grill up to the natural gas from your home, these grills heat up quickly with the push of a button and turn of a switch.

Benefits...
Efficiency - Gas grills heat up quickly to help you get cooking sooner. There's no waiting around for coals to heat; simply turn the dial and throw your food on the grill.


Temperature control - If you want to cook meat at a specific temperature, the gas control allows you to get just the right amount of heat.

shop all gas grills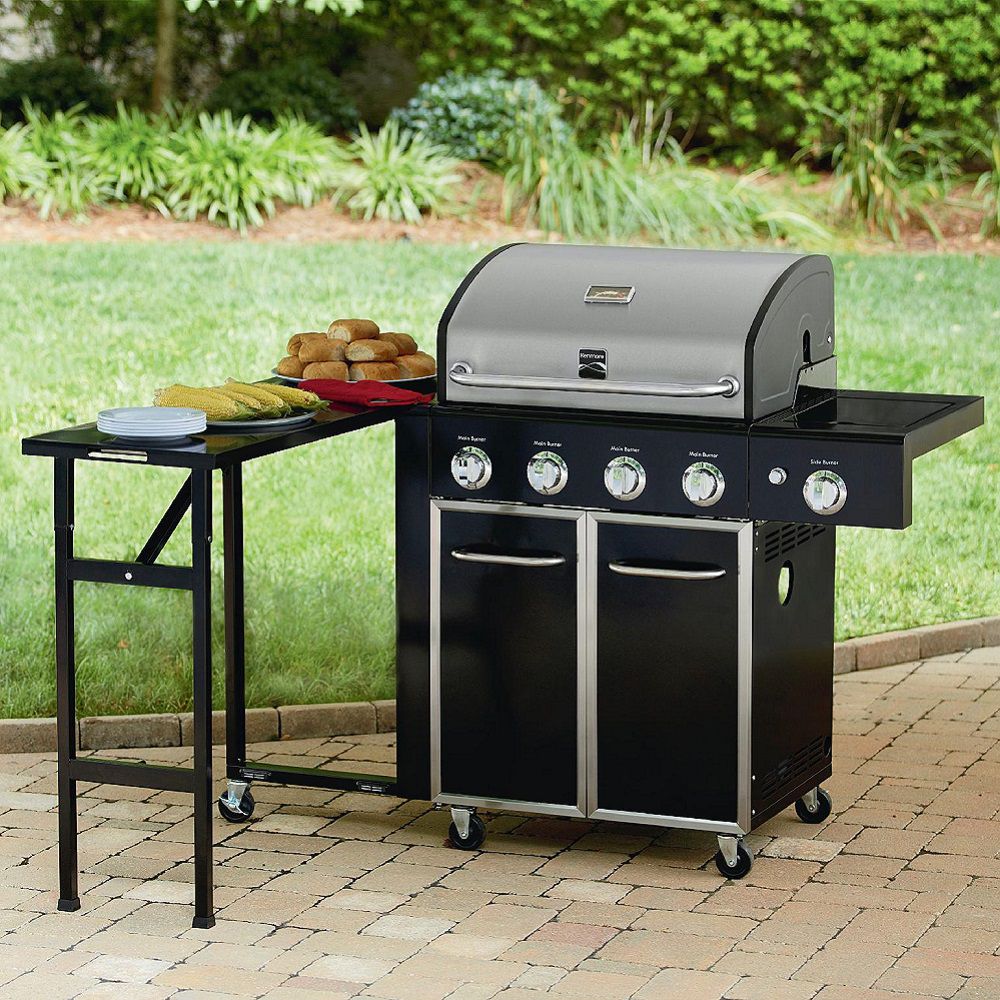 ---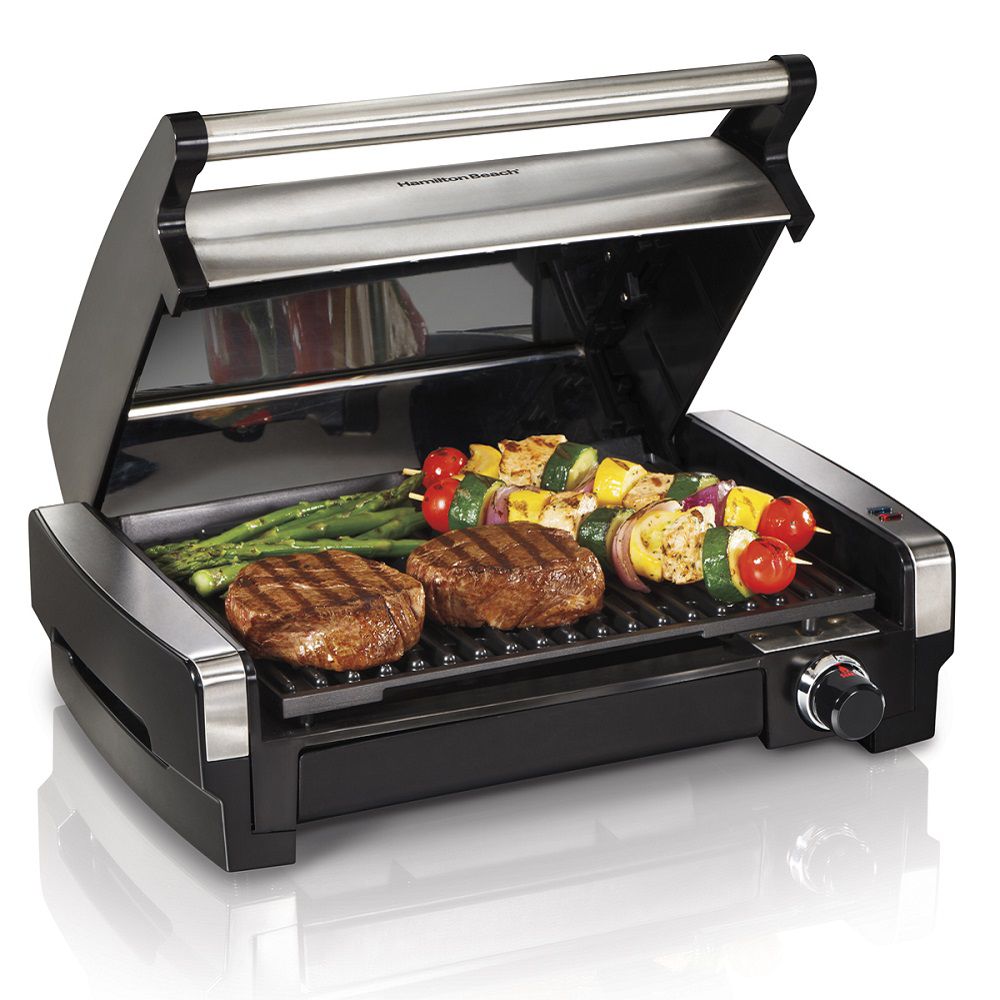 Electric Grills
Electric grills offer the ease of grilling with a uniquely designed small kitchen appliance that you can use anywhere. Look for indoor and outdoor electric grills to create delicious dishes without the use of coals or gas.

Benefits...
Healthly cooking - Many electric grills are specially designed to sit on an angle so that grease and excess fats drip downward into a drip pan.


Easy cleaning - Some electric models feature removable grilling plates that can be washed in your dishwasher.


Winter grilling - When the snow is knee deep and grilling outside is unlikely, you can prepare your favorite dishes on an indoor model from the comfort of your kitchen.

shop all electric grills


---

Charcoal Grills
Charcoal grills use the heat of burning coals underneath sturdy grates to heat food. These options often reach high temperatures, allowing you to sear meats with ease.

Benefits...
Traditional flavor - Charcoal grilling delivers that classic smoky flavor. Although it can take some time to prepare, your taste buds will thank you.


Chefs on a budget - Most charcoal models are moderately priced, allowing for a budget-friendly outdoor cooking option.


Easy transportation - Many of these grills are lightweight and feature wheels that let you move your grill around with ease. This makes charcoal grills a go-to option for picnics and tailgates.

shop all charcoal grills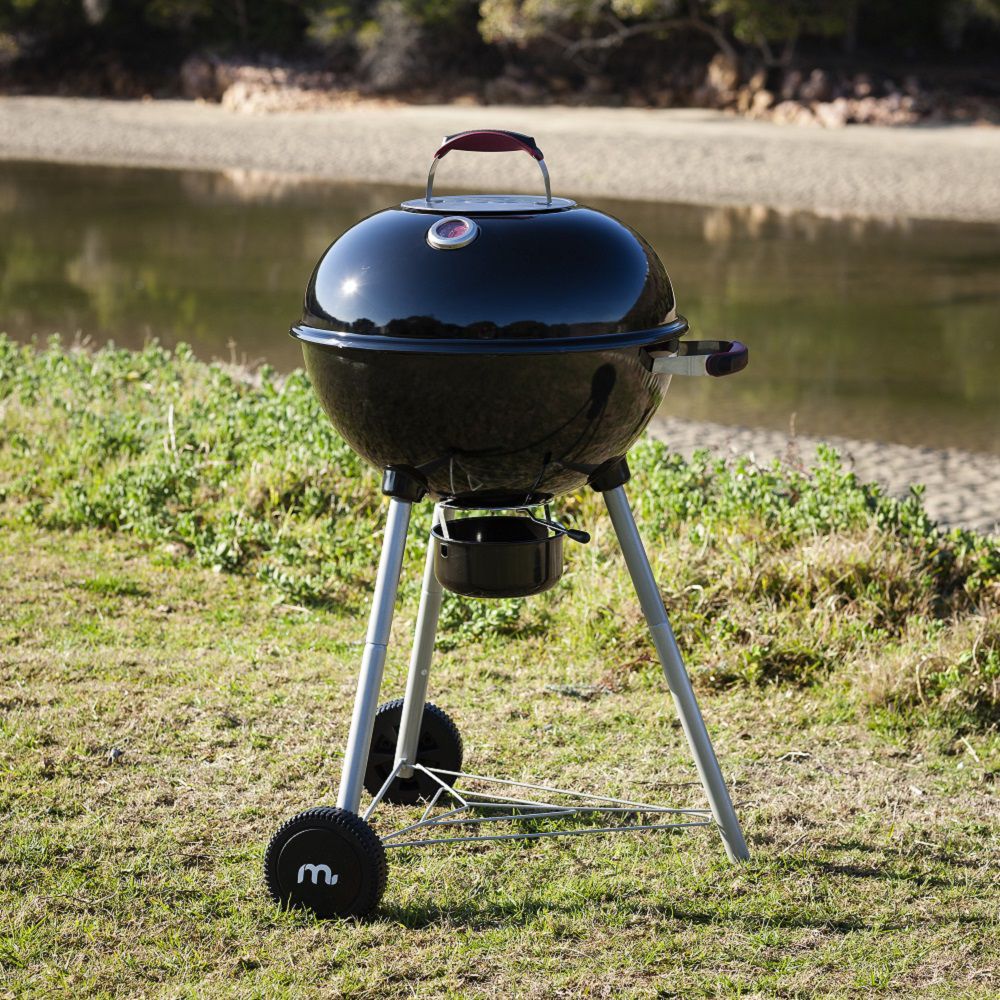 ---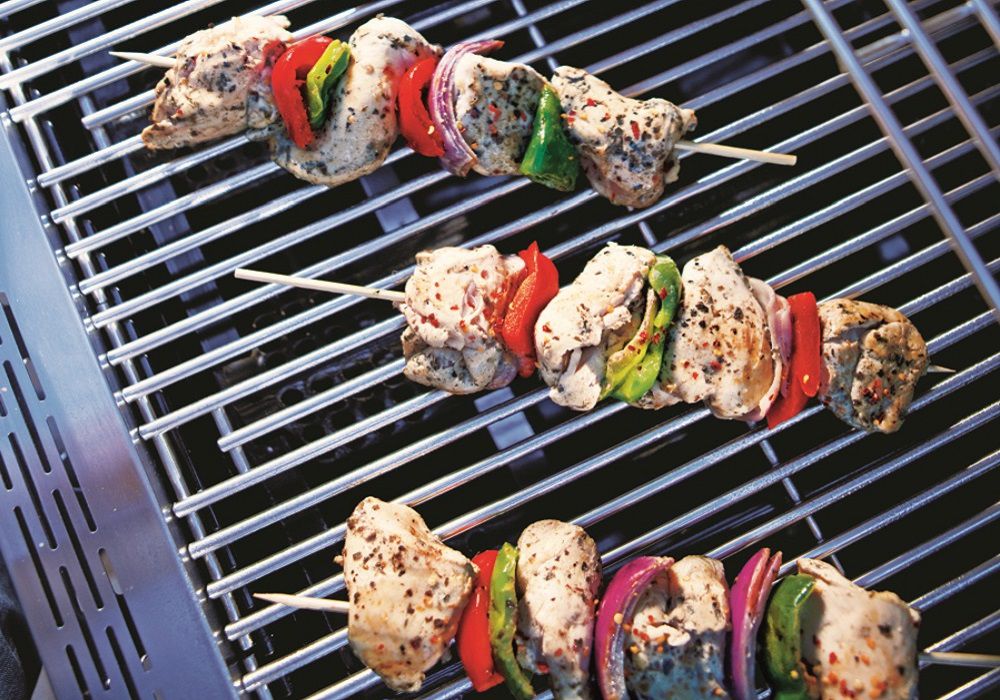 Grates
This will serve as your main cooking surface, so it's important to know what material you're going to use. It's also the first spot that'll need a good cleaning once the barbecue is over.

Stainless steel - If you want easy maintenance, then stainless steel is the grate for you. It doesn't corrode or rust and is easy to scrape clean. They let through more radiant heat to produce an all-around golden crust.


Porcelain-enameled cast iron - These grates retain heat very well and will give you those classic grill marks. They require a bit more care after you're done grilling, but will deliver a great cooking surface for many years.


---
Grill Add-Ons
There are lots of bells and whistles that you can add to your grill to make any barbecue easier on the grillmaster. Some of these advanced grilling features include:

Rotisseries - This feature allows you to rotate meat and other food to produce an even cook on all surfaces.


Side burners - On gas grills, a side burner acts as a standard burner on your stove. Cook up beans, rice or even sautee veggies while you grill the main course.


Infrared technology - Infrared grills use infrared technology to produce an even and rapid radiant heat.


Searing station - This part of the grill heats up quickly to a higher temperature than the rest of the grill to help you sear steaks and other meats to seal in juice and flavor.


Thermometers - Many modern grills have built-in thermometers into the lid. This will let you get a picture of what's going on underneath without having to lift the lid and lose all your trapped heat.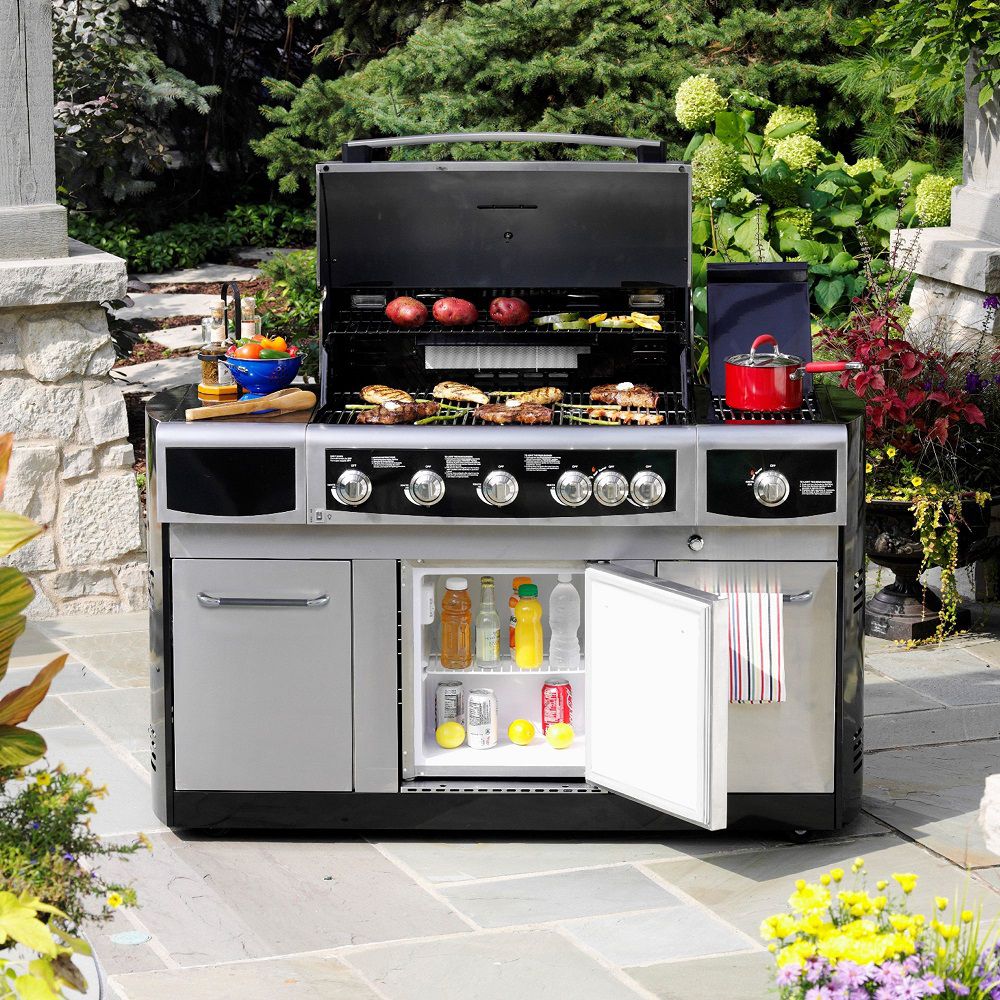 ---
---
---