What You Need to Throw the Ultimate Summer Bash
What You Need to Throw the Ultimate Summer Bash


The sun is out, the wind is warm and the lemonade is feeling cool. That means it's time to throw a summertime party everyone will enjoy. Hosting the perfect shindig requires setting the right atmosphere and items. Whether you're planning a get-together on the patio or deck, here's everything you need for your summer bash to go off without a hitch.

Fire Up the Grill
From hamburgers and hot dogs to kabobs and grilled veggies, food from the grill is the star attraction at an outdoor party. Deluxe or built-in grills typically offer the full package of side tables to prep and serve food.
The day before the party, have your grill clean and ready for action by stocking up on charcoal or gas. Make sure you have plenty of materials on hand, including a meat thermometer, aluminum foil and clean plates. That way you can cover grilled food with a foil tent so it stays hot if not served immediately.

shop all grills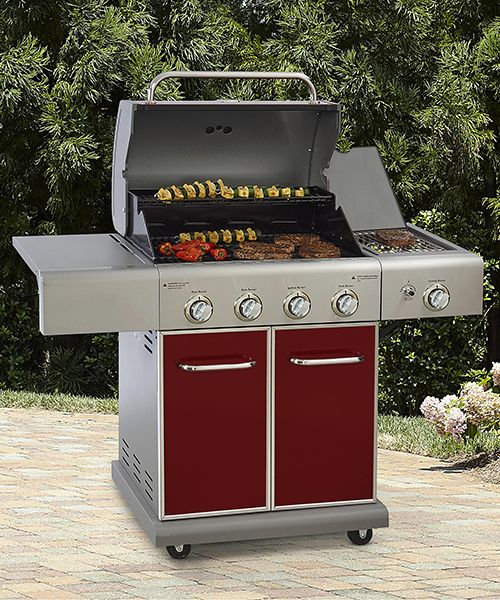 ---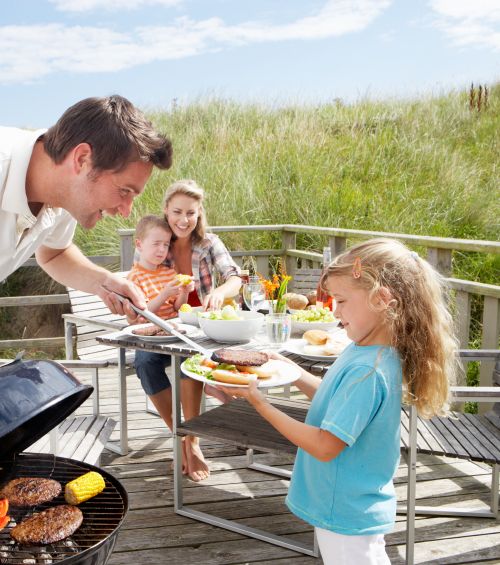 Arrange Patio Furniture
When throwing an outdoor party, arrange the existing dining set and patio furniture to accomodate the number of guests. A large get-together might require more seating, so bring out folding or stackable lawn chairs. You can always make guests more comfortable by adding decorative pillows or seat cushions to all your chairs. Even a sturdy stool can work in a pinch with a colorful cushion on top.
Arrange a serving station by placing a table near the grilling area. If space is tight, you can always add a side table or two for appetizers and condiments, so they're within reach of the serving station. Consider creating a gathering space around a firepit or near an outdoor fountain to make entertaining more intimate.

shop all outdoor dining sets | patio furniture
---
Get Your Game On
A fun way to keep kids and adults entertained for hours is to set up some yard games. Croquet, badminton, bocce ball and horseshoes are classic options regardless of age. These types of outdoor games are ideal if you have a large backyard to accomodate both play and seating.
shop all outdoor games

Fend Off Summer Pests
Certain items can help keep mosquitoes and other pesky insects from moving in on your party. If you're having a tropical-themed party, set up tiki torches around the yard. Consider placing small cintronella candles at each table, so bugs can stay away from guests while they're eating or chatting.
shop all tiki torches | citronella candles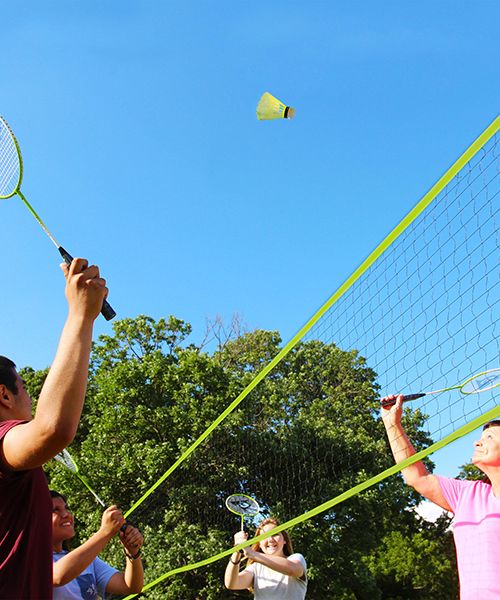 ---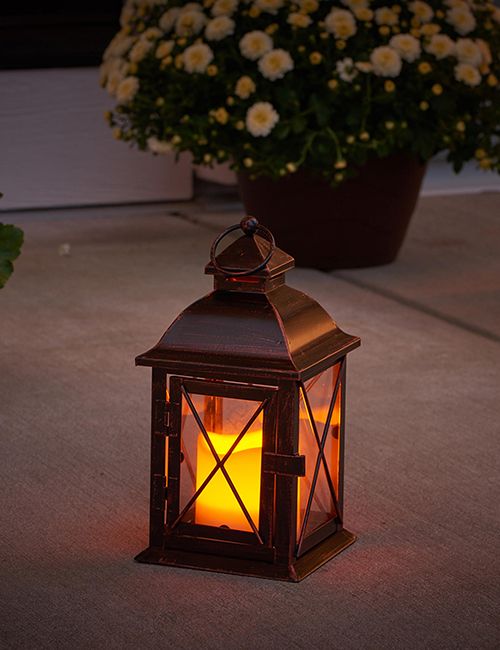 Sprinkle in Patio Lighting & Decor
Include fun and festive party decor, such as flowers, candles and lights. Paper lanterns are always a hit when hung from trees, overhead coverings or strung along a canopy. You can also create light pillars by wrapping string lights vertically up a tree or pole.
Feature flowers from your garden in painted tin cans, and fill your candle votives with fragrant herb sprigs. You can even showcase your succulents or small potted flowers. If need a table centerpiece, you can easily make one using fresh garland clippings from the yard.
When setting out flatware, napkins and party favors, take it up a notch by offering them in clean and empty decorative planters or pots. Ceramic, clay, stoneware and colorful plastic containers all work well. Large pots and planters can also be repurposed as an ice bucket to chill wine.

shop all patio decor | outdoor lights | planters

---
Coolers & Barware
Whether it's refreshing sweet tea or your favorite beer, drinks needs to stay chilled. That's where a cooler comes in handy. A large cooler will hold plenty of ice and drinks so everyone can quench their thirst during the party. Plus, they're the perfect place to store extra burger patties before you throw them on the grill.
Now, if you're going to have a drink you need something to put it in. Make sure to have a solid collection of barware for you and your guests. Unbreakable plastic glasses are the perfect option for outdoor parties because they won't break if someone drops it. Some of the latest options even look just like a standard glass from your home collection.

shop all coolers | barware | plastic cups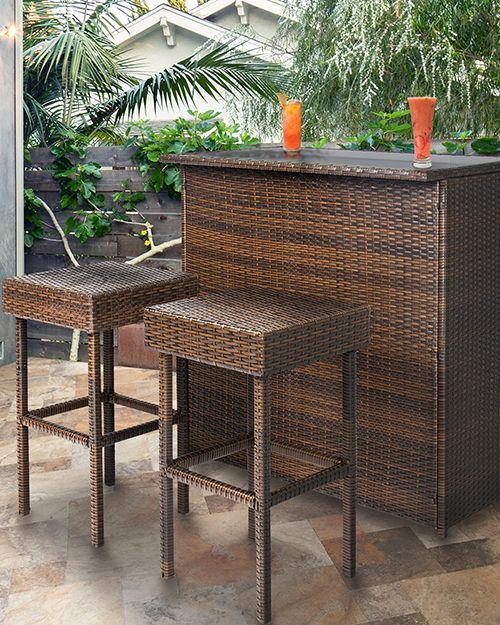 ---
Try These Delicious Food Ideas from Kenmore
---
---
---