4 Easy Waterfall Designs for Your Backyard
4 Easy Waterfall Designs for Your Backyard

When you're landscaping your backyard, a tranquil water fall is a great way to add even more calm to your oasis. With a few backyard waterfall ideas, you'll be on your way to fashioning the most stylish, one-of-a-kind yard in your neighborhood. Use these backyard waterfall designs as a starting point to construct the backyard of your dreams.
Pond Waterfall
If you plan on building a garden pond or you have one already, consider add a home-built waterfall. By installing a pond pump and building a raised space for the water to flow down from, you can easily design a large, beautiful waterfall with natural appeal. Use large stones to construct the raised space. You can structure the stones so you get a waterfall that pours straight down a single cliff or a waterfall that flows down several small levels.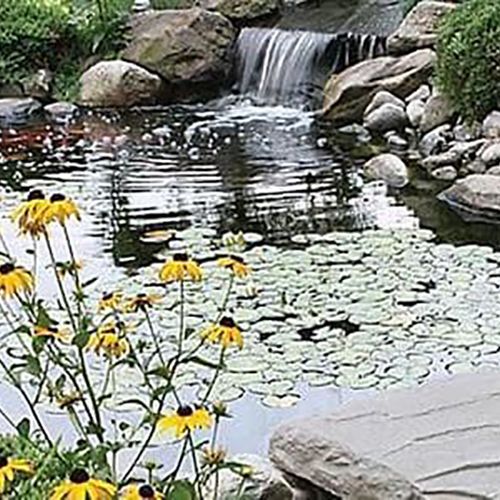 ---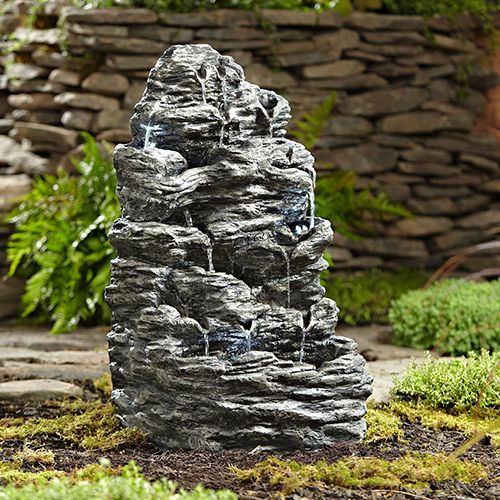 Standalone Waterfall
You can purchase a premade waterfall or fountain that has the look you want without the hassle of building a waterfall from scratch. Add one of these fountains as a focal point in a small backyard or place one in the center of your garden for aesthetic appeal. You'll relish the sound of running water and the picturesque look of your new decor.
---
Pool Waterfall
If you have a built-in pool or even a hot tub, you can create a stunning focal point by adding a waterfall that pumps chlorinated water from your pool to the top of a small cliff and runs back down into the water. With a pool waterfall you can stand under or near, you'll love retreating to your pool, and guests will be awed by your man-made tropical haven.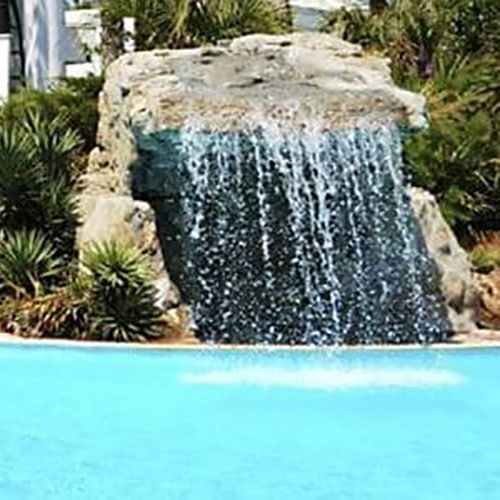 ---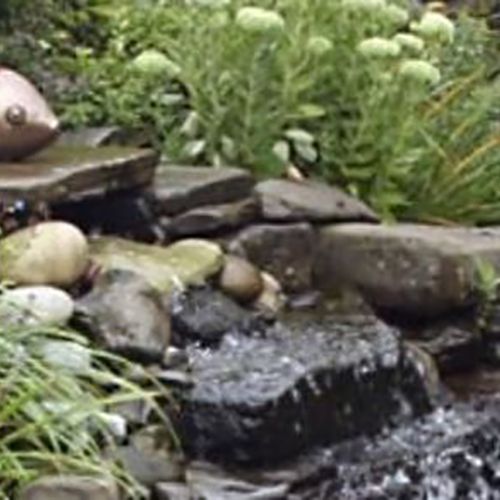 Waterfall Surrounded by Plants
Once you build or install a waterfall, you'll want to add life and greenery to the flowing water. If you have a pond waterfall, create a secret garden full of flowers, shrubs and other plants that can enclose your waterfall and pond from the outside world. Allow climbing plants to enshroud a prefabricated waterfall fountain so it looks like a natural part of your garden. Plant lush foliage along the sides of your pool waterfall, but avoid delicate flowers and plants that the chlorine might harm when water splashes.
---
---
---