How to Grow Vegetables in Pots
How to Grow Vegetables in Pots

The flavor of a freshly picked tomato combined with just-cut lettuce and a little salad dressing is sure to make any foodie swoon. A home-grown vegetable garden can make some of the tastiest meals become a reality with inexpensive and delicious ingredients. Container vegetable gardens are beneficial for patios with limited space, easily transportable plants and backyards that lack reliable soil to grow vegetation. Here are a few tips than can help you grow vegetables in pots on your patio, deck, balcony or front porch.
---
Choose the Right Space
When you're deciding where to house your container vegetable garden, there are many things to consider. You'll need an area that gets at least six hours of sunlight every day. If you're going to use several planters to create a potted garden, make sure that every plant will receive enough sunlight. Choose a space that is also out of the way of heavy foot traffic. The last thing you want is to repeatedly knock into your growing tomato plant.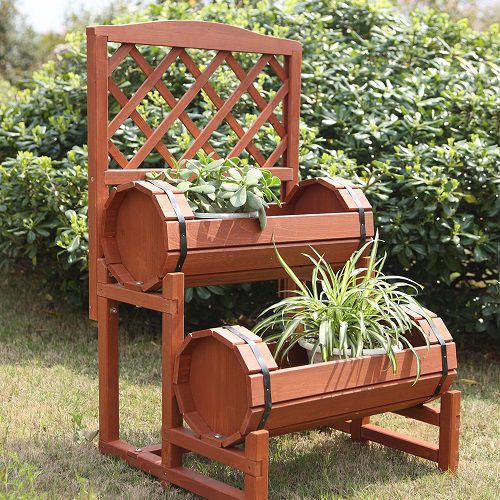 ---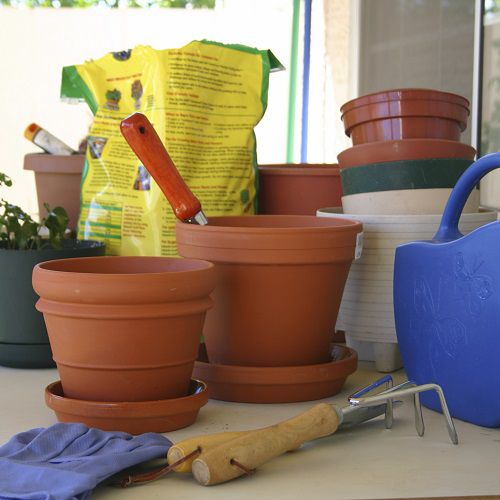 Planters and Containers
While you may want your pots to look stylish, planters and other containers should first and foremost be large enough for your plants. Some pots will be large enough for multiple plants, while others will only have room for one. If you're concerned about the amount of sunlight that your garden will get, choose containers with wheels that you can easily move with the sunlight. The materials of the container matter, too. If you use clay pots, you'll need to water more frequently as they lose moisture rapidly. Containers made of treated wood can transfer chemicals to growing plants and their produce.

Shop all planters


---
Potting Soil and Fertilizer
Look for potting soil that is specially designed for containers, so that you know you're choosing the right option for your plants. Go with either standard or organic potting soil depending on your personal preferences. In addition to soil, consider using fertilizer. Some fertilizers should be added at the beginning of planting season while others should be added when the plants start to produce fruit. Check the packaging to determine when to add fertilizer.


Shop all potting soil | fertilizer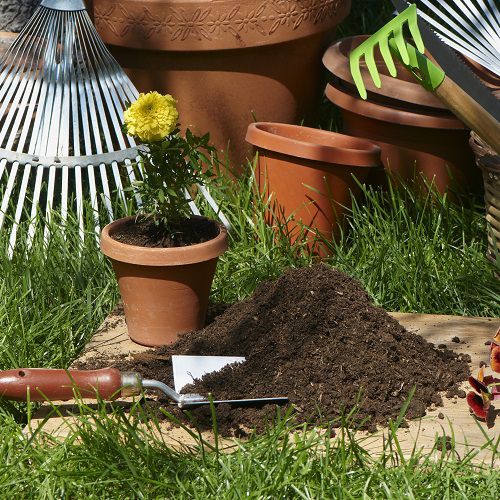 ---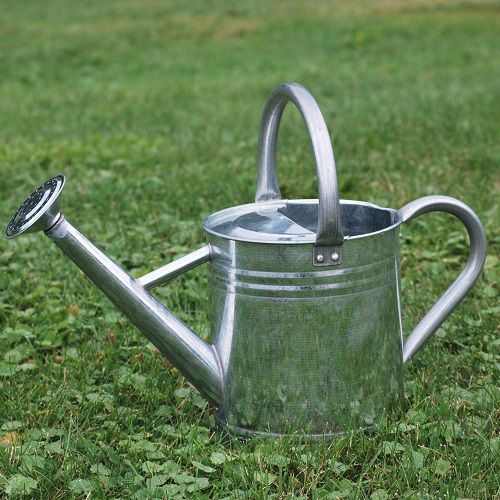 Water Frequently
Soil in pots will dry out more rapidly than soil in the ground. To keep vegetation hydrated, you'll need to water the plants at least twice daily. If you're concerned you might not remember, invest in a specialized irrigation systems that will ensure plants are always watered. You can also incorporate soil polymers that absorb water and retain moisture in the ground for the plants' roots.


Shop all watering, hoses & sprinklers


---
Plant From Seed or Starter Plants
If you're planting your first vegetable garden, you should begin with starter plants to get an idea of the growing season. These small plants may already be producing fruit or they may just be large enough to replant in a permanent space. Once you transplant them into your containers, you'll get a better sense of how to care for your plants. For a start-to-finish experience, plant seeds following the instructions on the packet for best results.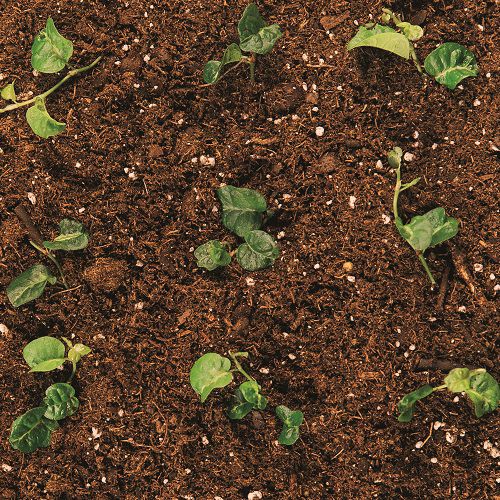 ---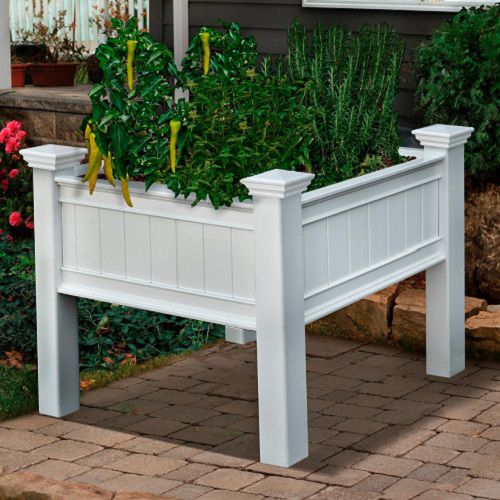 Start Simple
Some plants thrive in containers while others are more difficult to manage. Common herbs like basil, thyme and rosemary are excellent starter plants as they grow relatively easy in temperate climates. Tomatoes, peppers and lettuce are also common container plants that will produce easy-to-grow vegetables. Know that you won't be able to plant every kind of vegetable in a planter, and some simply do better in the ground with more space.


---
---
---