5 Ways to Design a Small Backyard - Sears
5 Ways to Design a Small Backyard

Not everyone has or wants a large, open backyard. Some homeowners crave the intimacy and privacy a small backyard can offer. It's important to make the most of the space that you do have, without over-cluttering the yard. With these landscaping ideas, you can make big designs happen in a small space.
Create a Double-Decker Patio
If you're looking for a large project, build a tall deck that can be used as a covered patio below. Make sure that the structure is tall enough for people to stand beneath the floor of the deck. Create a casual seating area under the deck with an outdoor loveseat or two and a coffee table. Add outdoor lighting under the deck for an intimate and cozy space. On the top deck, you can set up your mor traditional patio dining set.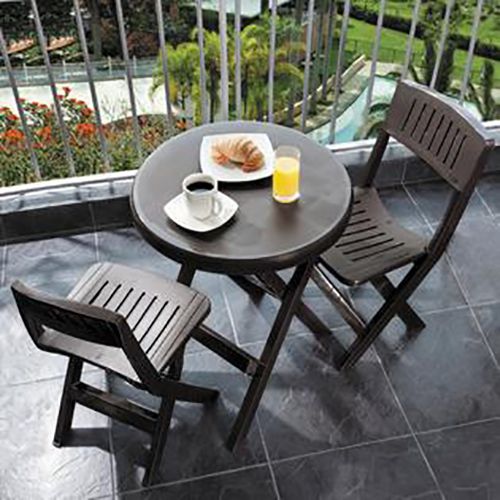 ---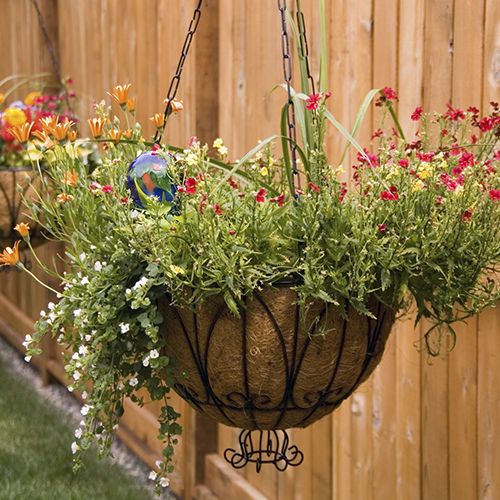 Build a Vertical Garden
For a small project that utilizes vertical space, consider using hanging planters. These useful outdoor decor pieces allow you to work your green thumb magic to add some color and earthy atmosphere around yourspace. Mix in a variety of flower specieces to really up the visual energy.
---
Design a Cozy Space in Back
Create an intimate area further from your home with a canopy-covered dining set or a garden seating area with a pergola. By creating a place to walk to, without cramping the patio seating area near your home, you're using all of your space and giving the illusion that your backyard is bigger than it is. Instead of seeing asmall unused space in the back of the yard, you'll see the distance that you need to walk to get to your favorite spot.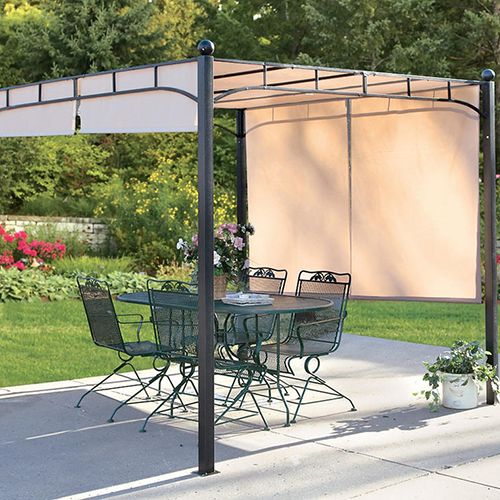 ---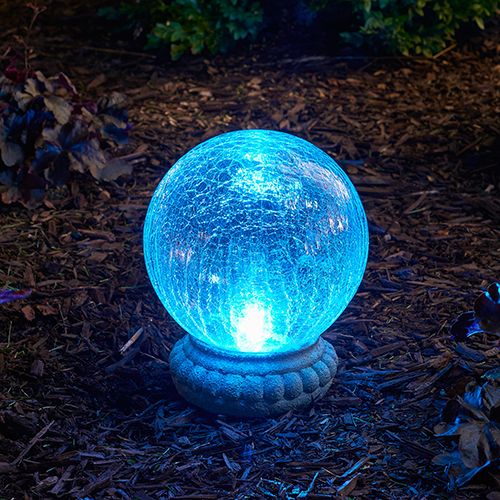 Emphasize a Focal Point
With a small yard, you'll want to create something visually appealing to draw the eyes away from the size of the space. If you have a garden, use a bold-colored fountain or a large gazing ball in the midst of the garden to capture the attention of visitors. For backyards without a garden, add a small arbor or pergola and climbing plants for your focal point.
---
Make Use of Mirrors
In small houses, people add mirrors to make the rooms appear larger than they are. Decorative outdoor mirrors can have the same affect in patio or garden. Not only will your yard have stylish and unique decorative flair, you'll feel like you're in a larger space.
---
---
---