How to Build an Outdoor Fire Pit - Sears
How to Build an Outdoor Fire Pit


A warm fire can turn any backyard into a hot spot for gatherings. Whether you love entertaining or just want a cozy way to take in cool evenings, an outdoor fire pit can be easily customized to fit your space and your budget. With just a few supplies and some common household tools, you'll be hosting bonfires at your place in no time.


What You'll Need:

Concrete bricks or landscaping stones

Sand, gravel or pebbles

Metal fire pit ring or fire bowl

Step 1: Get Informed
Before you begin, be sure to check local regulations. Many municipalities monitor the use of personal fire pits and a permit may be required. If your plans involve digging, avoid disrupting buried utility wires, piping or cables by calling 811 for more information.

Step 2: Choose a Location
Choosing the right spot is important for both aesthetics and safety. A general rule of thumb is to have the fire pit situated at least 10 feet away from any nearby objects, including man-made structures and trees.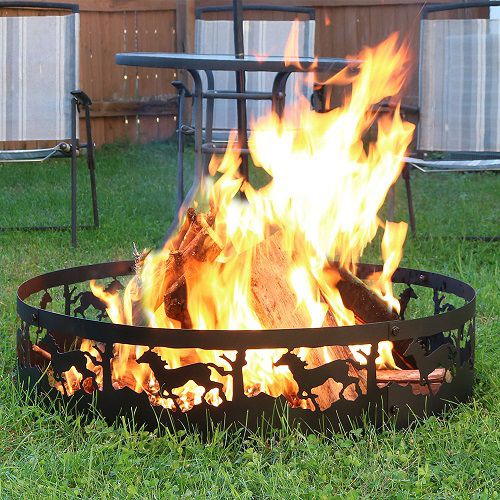 ---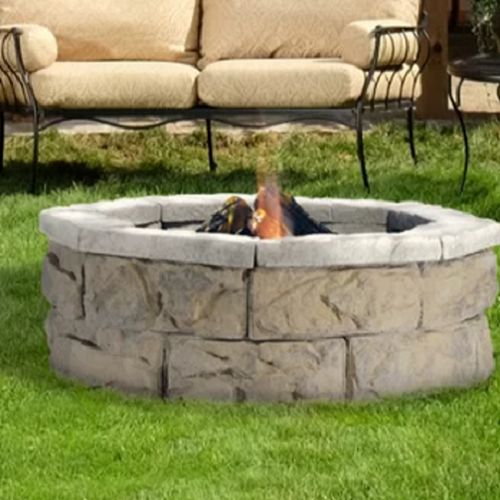 Step 3: Measure the Area
Measure the area by laying down a mock layer of stone. If you're working with a fire ring or bowl, place it in the center and line up a full set of bricks around it. Mark the radius by making divots using a shovel, or draw a circle using landscaping spray paint.

Step 4: Set the Foundation
Dig and remove 4 to 6 inches of grass and soil inside the perimeter you marked in step 3. Not only will this make your fire pit safer, but it can also increase the stability. After you've removed the grass and soil from the pit area, add a layer of sand, gravel or pebbles before moving on to the next step.

---
Step 5: Build the Wall
If you're working with a fire ring, place it back in the center on top of the new foundation. Begin adding a layer of bricks around the ring or line them up with the edge of the trench and be sure to include masonry adhesive between each one.
As you build upward, check that the each piece is flush with the others and be sure to stagger the seams of the bricks between each layer. More adhesive can be added between the layers for enhanced stability. If you have a rubber mallet, use it to tap each brick into place while you work.

Step 6: Add the Finishing Touches
Once the wall is complete, add an additional layer of gravel, stones or pebbles to the interior area and place a fire screen on top of the bowl or ring. Give the adhesive enough time to dry completely. Once it is, you're ready for your first bonfire.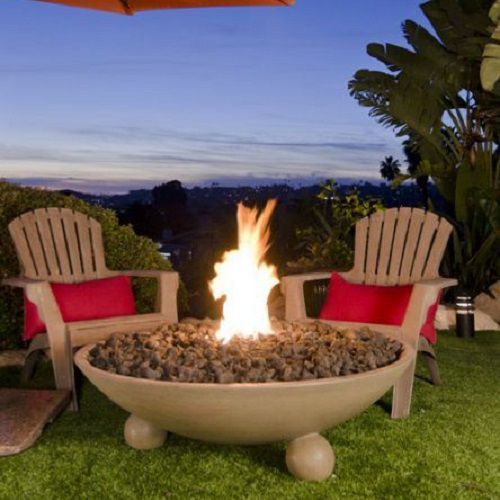 ---
---
---