Get Outside Ready: 4 Themes for Your Yard
Get Outside Ready: 4 Themes for Your Yard


The days are getting longer and the temps are rising fast. You know what that means: it's time to get outside. Whether you spend your outdoor hours reading spy novels or playing Marco Polo with the kids, it's time to set up your spot in the sun. Here are a few outdoor theme ideas to prepare your patio and yard for a summer you'll never forget.

Poolside Paradise
In the sweltering heat of summer, nothing cools you down quite like a dip in the pool. Even if digging a giant hole isn't in the cards, an above-ground pool does the trick.
Splish splash - Get plenty of water toys and games, so you and the kids can spend hours splashin' around.
Relaxin' all pool - Add some lounge chairs so everyone can soak up some poolside sun, and grab a waterproof speaker or three to pump up your summer playlist.
Have a sip - Take your hosting game up a notch with an outdoor bar, and the whole neighborhood will want to spend the season at your place.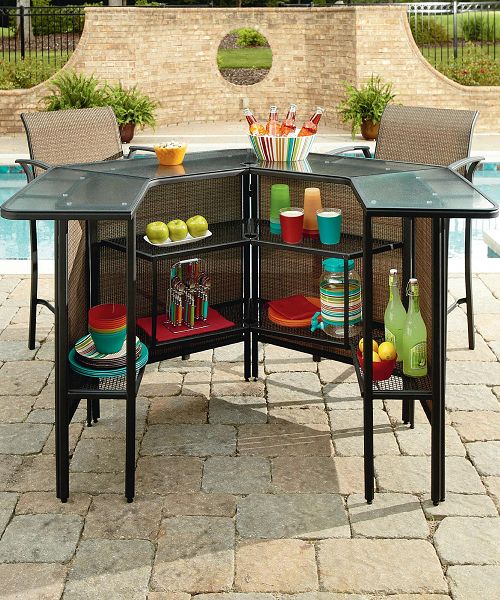 ---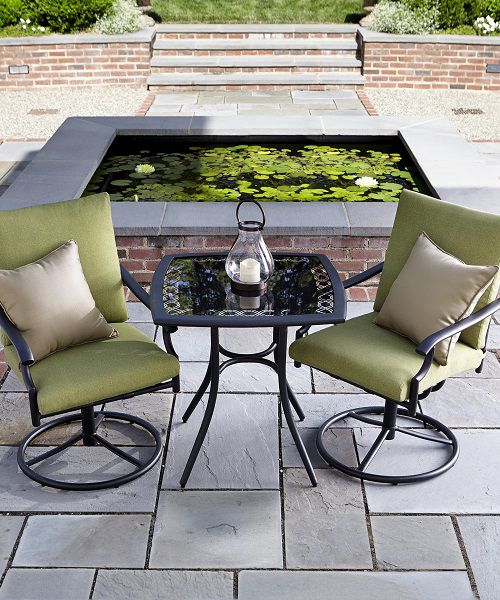 Coffee & Conversation
If big parties aren't your thing, situate your space for more intimate interaction.
Sit back and relax - Set up a casual seating or bistro set on a deck, patio or out in the grass for a relaxing place to read or chat. Since you may end up spending the whole summer in your backyard retreat, make sure the cushions are extra thick and comfy.
Enjoy shady days - If you want to really create a cozy corner, install a gazebo or canopy out in the yard for a little relief from the sun.
Warm up as you chill out - When night falls, flip on a patio heater to stay warm, and light up some outdoor lanterns to provide a romantic low light.

---
Cookout Central
Whether it's Memorial Day, the Fourth of July, Labor Day or just Sunday, barbecues are a summer staple. Grilling for the family is fun, but inviting company over is even better.
Order up - Start with a large patio dining set that's perfect for a sit-down lunch or as the serving table for a potluck feast.
All fun & games - Add some lawn games so guests can challenge each other to bags or bocce, and situate some outdoor speakers around the space to get the party movin'.
Oh those summer nights - Keep on going into the night by hanging string lights from the house or trees for a perfect summertime ambiance.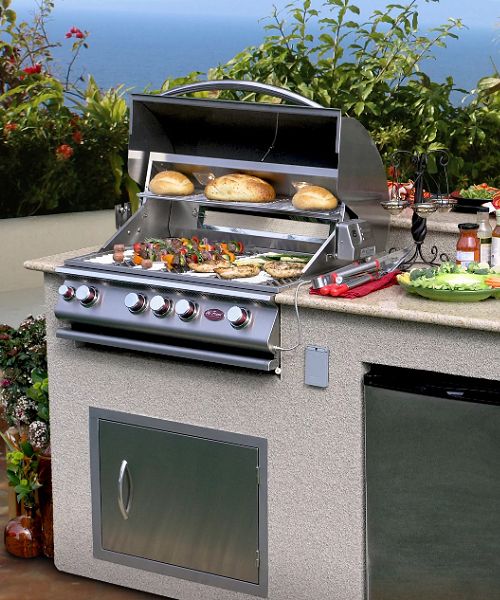 ---
Garden Getaway
With all of the stress of daily life, spending time outdoors can be simply that. If you're looking to reconnect with nature, create a beautiful garden around your favorite spot to relax.
Take a load off - Start with a bench that's perfect for reading by yourself or chatting with a friend.
The sounds of nature - Add an outdoor fountain to create the soothing presence of running water to really set the mood.
Just add greenery - No garden is complete without flowers, so add a few hanging planters in addition to whatever is already in the ground.
Cozy up by the fire - Lastly, situate a small fire pit or table in the center so you can quickly make the space evening ready.

---
---
---