Shop by Age: What Patio Furniture Works for You?
Shop by Age: What Patio Furniture Works for You?


Creating that perfect outdoor space is an idea that evolves with you. From the single life to a large family, each phase of your life requires different types of patio furniture. We've compiled an easy list of items and tips to help you find whatever you need for wherever you are in life.

Late 20s
You just signed a lease on a new apartment. Congratulations! This one finally has that deck or patio you've been wanting. Let's take a look at some pieces that will be perfect for your new found outdoor space.
Bistro sets - These simple outdoor sets are perfect when you don't have a ton of space to play with. The chairs and tables will let you enjoy a morning cup of coffee or a meal al fresco with a friend.
String lights - Outdoor lighting that's flexible is perfect when you might be moving to a new apartment again soon. String lights can go just about anywhere and add great ambiance.
Window box planters - A planter that can hang from a railing or window will let you add some color to your space to round out your outdoor decor.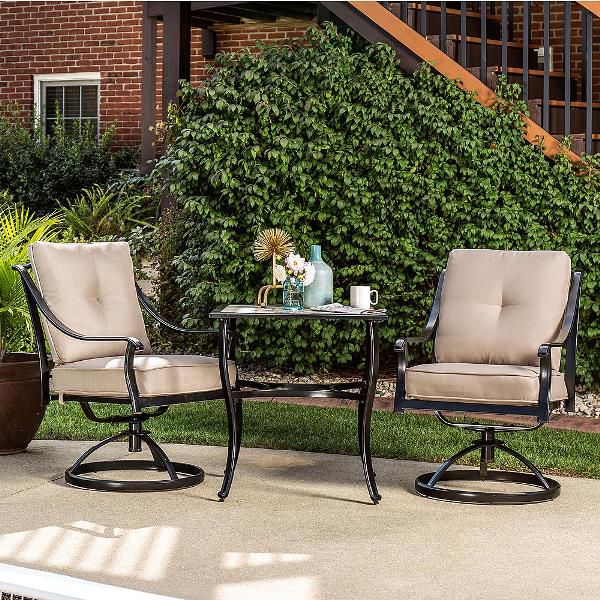 ---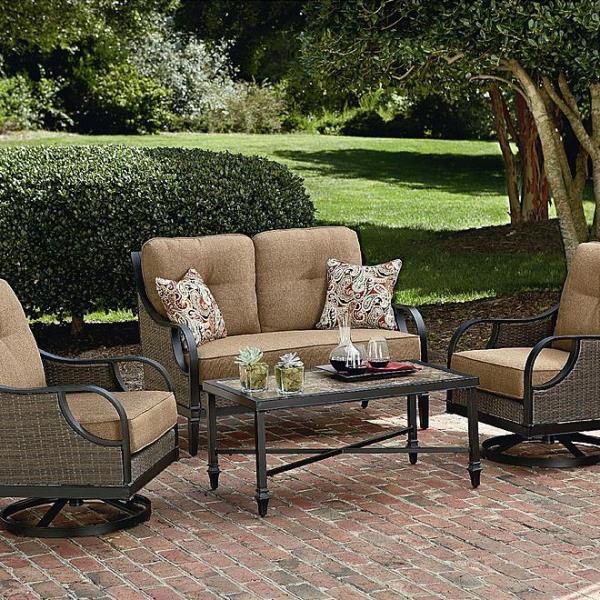 Early 30s
You finally found that perfect condo or are renting a home with a bit more space. Now you can finally host those barbecues and dinner parties. Here are some things you can get to make the most of a bit more outdoor room.
Updated bistro & small casual seating set - With a bit more room to work with, it's time to update the bistro set and add on a casual seating set. This way you have a small area to eat and entertain a few guests, as well.
Small grill - Grab an electric, gas or charcoal grill that will fit in your space and give you just enough cooking power.
Outdoor lighting - Hanging lanterns and other trendy lighting will help you create a more adult atmosphere in your space.
---
Mid-Late 30s
Now that you've started your young family (hopefully you've been getting at least a little sleep) and your home is expanding, then it's time to focus on your outdoor space again. Let's take a look at some things that will make your patio more family oriented.
Dining set - Whether it's a birthday party, family BBQ or just a dinner outdoors, a quality dining set will give you a comfortable place to sit, chat and chow down.
Patio heater - As the nights get cooler, a patio heater will help you continue to use your space and stay comfortable.
Bar set - Outdoor entertaining is easy with a bar set. The table and chairs will give the grownups a place to sit and enjoy a beverage while the kids are off playing games in the yard.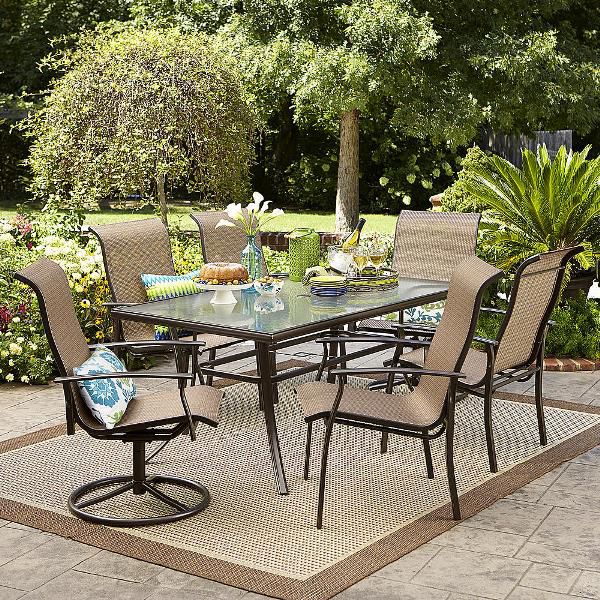 ---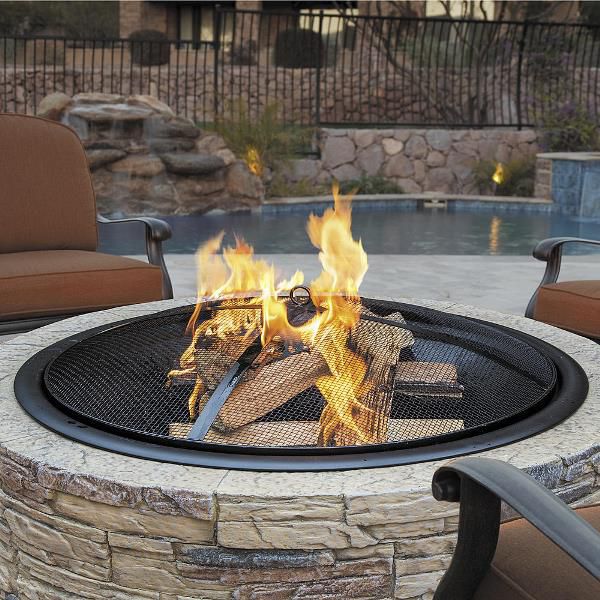 Early 40s
Now that your family is well-established and you've moved into a home you'll be in for a while, you can really deck out your deck. Here are some ideas to get you started.
Large dining set - A patio dining set that can seat six to 10 is ideal since you'll likely be hosting a lot more events at your home. Something that's durable and easy to maintain is important since you'll want to make this furniture last as long as possible.
Mid-range grill - When you want to grill for the whole family, you'll need a larger grill. Find a gas or charcoal model depending on the way you like to cook and the flavors you're looking to achieve. Don't forget a "Kiss the Cook" apron!
Fire pit - Sitting out late at night around the bon fire is relaxing and the perfect setting for long winding conversation through the evening. A classic fire pit gives you the perfect place to enjoy a fire side chat.
---
50s & Beyond
The kids are out of the house, and you might consider downsizing your space to make things easier. Look for these few pieces to help you create an outdoor space that matches this new stage of life.
Upscale bistro set - When you're trying to downsize a bit, you can invest in a quality bistro set that will last you for years to come.
Gas fire pit - A gas fire pit reduces the amount of work it takes to get the flames going. This is the perfect option when you want that camp fire vibe but don't want to have to work the logs.
Patio loungers - Hanging outside while the grandkids play in the backyard is more relaxing with some comfy lounge chairs. Grab a few so you and your significant other can kick your feet up while you keep an eye on the kiddos.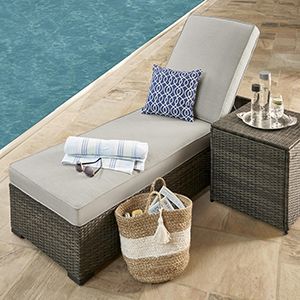 ---
---
---