7 Tips for Decorating Your Apartment for the Holidays
7 Tips for Decorating Your Apartment for the Holidays

If you live in an apartment, making smart use of space for holiday decorating is a must. While you don't get to wrap the yard in lights (which always seem to tangle themselves anyway), there are plenty of holly-jolly touches to warm your home this season. From downsizing the tree to finding a spot for stockings, here are some easy apartment decorating tips for the holiday season.


---
Show Holiday Spirit the Door
Even if your front door opens to a hallway, it's still the perfect spot to festify. Treat the neighbors to some cheer with a classic holiday wreath. If you really want to top that noisy couple from across the hall, find a battery-operated model to add sparkle and shine that'll be sure to invoke deep seasonal envy.

shop all wreaths


Eat, Drink and be Merry
No matter the size of your place, one area that can always use sprucing up is the kitchen or dining table. Make meals all the merrier with a classy table runner or colorful table cloth, and find a spot in the cabinet for a set of holiday-themed placemats and dishes to match. Finish it off with a cheerful centerpiece or candles to delight the in-laws who always seem to drop by unannounced.

shop all kitchen & table linens


Bring Some Cheer to the Table
When space is limited, take advantage of every square foot. Situate smaller decorations onto available surfaces so you don't have to rearrange your carefully crafted layout. If you don't have the floorspace for a tree, decorate a tabletop tree instead and find room on the coffee table. Your months-old magazine collection won't mind spending Christmas in the closet.

shop all tabletop trees | tabletop décor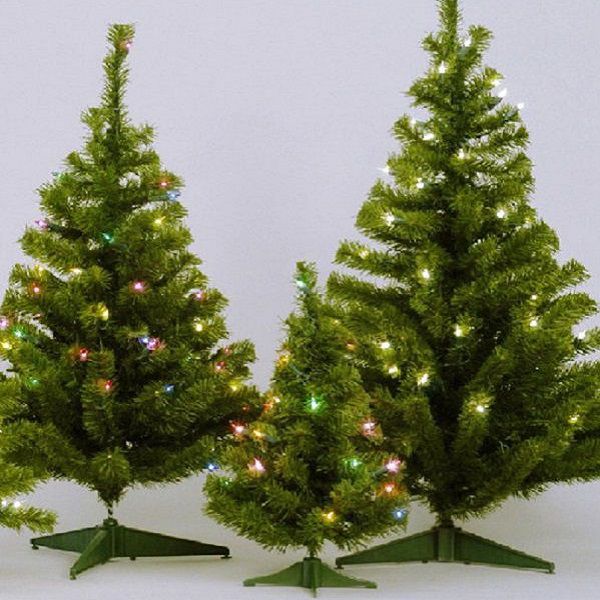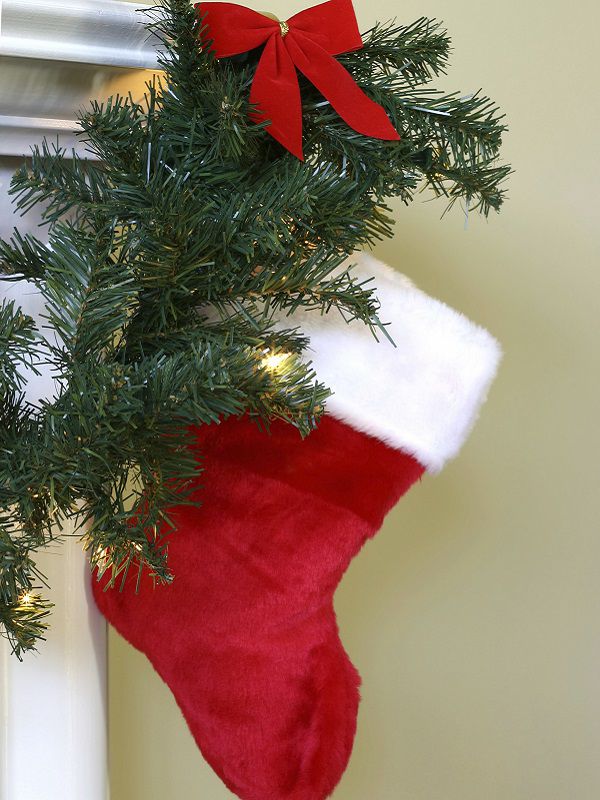 Decorate With Doodads
The key to a cohesive decorative display is attention to detail. Even if they're small, strategically place cheerful knick knacks on shelves, dressers and even in the bathroom. From regal reindeer to playful snowmen, festive trinkets are certainly jollier to look at than that jar of quarters on your desk.

shop all knick knacks & novelties


Turn Up the Twinkle
You may not have a yard to wrap with glowing strands, but you shouldn't go through the holidays in the dark. If you have a patio, string some Christmas lights along the railing as a jovial beacon to onlookers below. If your apartment is all indoors, you can still lighten up with a fake candle placed in each window for a more Silent Night sort of vibe.

shop all Christmas lights | candles

Hang by the Anywhere With Care
Even if you lack a fireplace, you can still enjoy the nostalgia of a set of classic Christmas stockings. Hang a few brightly colored pieces from a shelf or doorframe, or just find some space on a wall to stick 'em up for the season. At least this way, they won't feel like a fire hazard.

shop all stockings


Set the Scene With Red and Green
Just because it's winter doesn't mean you can't get your flora fix. Incorporate some seasonal plants into your display for a lively feel. Decorate freely with jolly holly or hang a little mistletoe by the door. Swap out a few existing plants for poinsettias, as their deep red and serene green hues are sure to put anyone in the spirit.

---
---
---