Find Your Fit: The Best Ugly Holiday Sweaters for 2017
Find Your Fit: The Best Ugly Holiday Sweaters for 2017


The holiday season is one of the most beautiful times of the year. It's also the season where you can proudly where the ugliest sweater you have in your closet. Besides being hideously festive, these sweaters let you show who you truly are. They're like your holiday spirit animal. Let's take a look at some so you can show off just how ho-ho-ho-rrifingly excited you are for this time of year.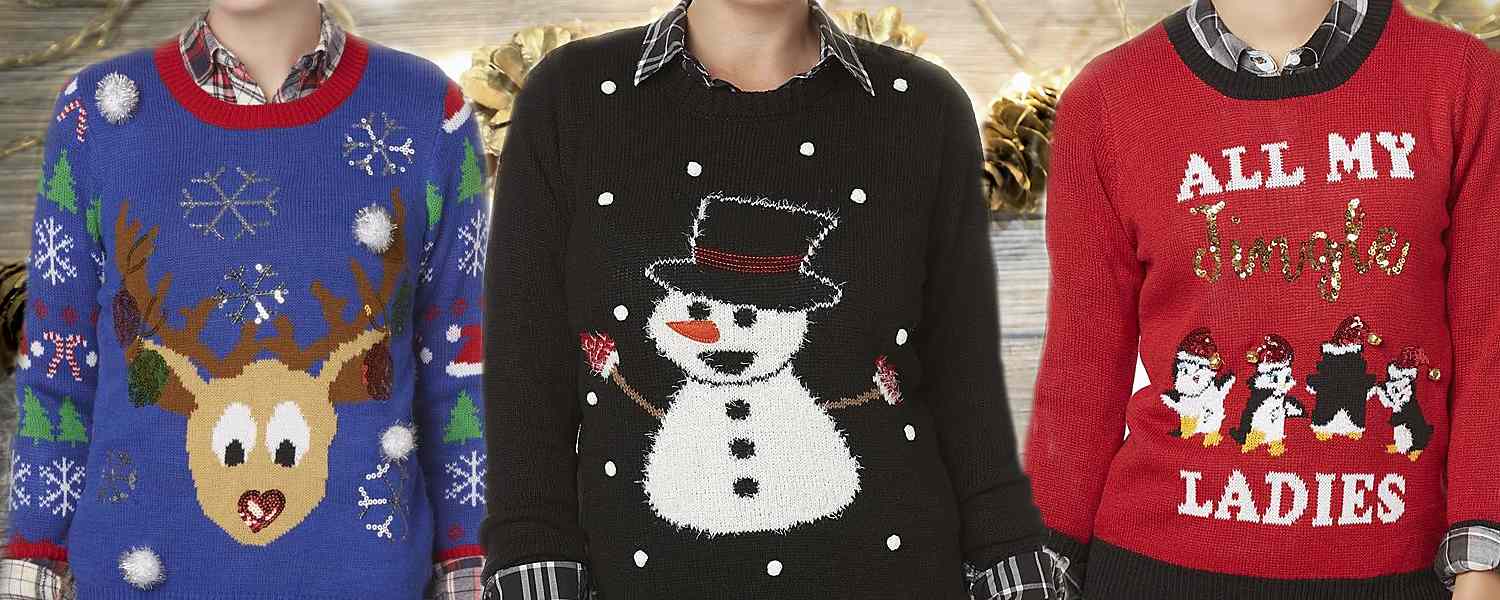 The Outside the Box Thinker


This person thinks so outside the box that they become the box. Whoahhh! Complete with a brilliant bow, you'll be a gift to any party you attend.

Check out the Bongo Christmas Bow Sweater.


WE GET IT! You know the big man in the North Pole. Since you two are tight, maybe you could put in a good word for us? Thanks!

Check out the Bongo Santa Christmas Sweater.

---

For the fan of all things comics, an ugly sweater with a popular superhero is a right up your alley. Prefer the anti-hero instead? Well this design would make Deadpool stop in his tracks and pick up some jingle bells.


Check out the Marvel Deadpool Christmas Sweater.


Do you typically find yourself plopped on the couch lamenting the number of times that you've had to hear "Feliz Navidad" already this year? Does the sound of carolers make your skin crawl? Well, then you'll hate (love) this sweater.


Check out the Bongo Ugly Christmas Cat Sweater.

---

Are you the first to any trend, fun game or new band? Then you need a sweater that lights the way. Snag one with the OG trailblazer and you'll be ready for any and all reindeer games.


Check out the Laura Scott Red-Nosed
Reindeer Christmas Sweater.


Find more delightfully ugly holiday sweaters here.


---
---
---