Holiday Gift Ideas for the Host with the Most - Sears
Holiday Gift Ideas for the Host with the Most

From the Fourth of July to Thanksgiving, we all know that person who steps up as the host/hostess with the most (or most-est). Reward their relentless efforts to make every special occasion great with the perfect holiday gift that they can use for their many celebrations throughout the year. Here are 5 holiday gift ideas for the top-notch entertainer in your life.

1. Get This Party Poppin'
Become your host's snack time savior when it's time to gather 'round to watch Game of Thrones. The PopLite hot air popper makes 18 cups of delicious popcorn without the need for excess butter or oil. You'll surely be given the front-row center seat when it's time to get comfortable for movie night.


Check out the PopLite Hot Air Popper.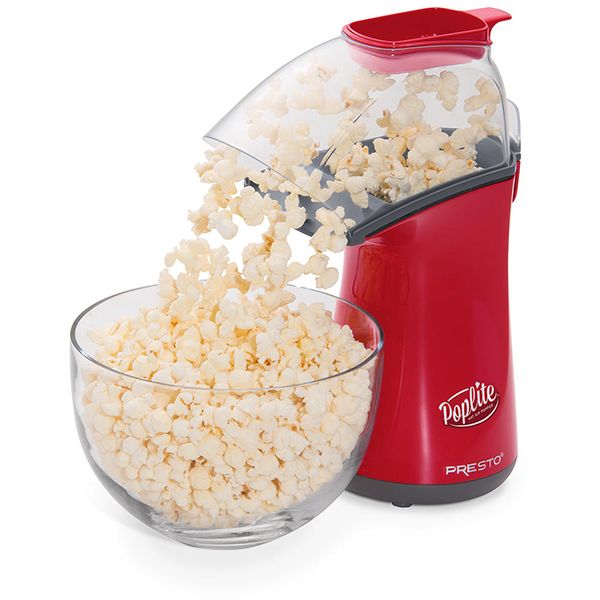 ---
2. Brew Up Some Fun

When dinner is finished and dessert is served, help your host present cozy drinks for the whole party. The Keurig Plus Series K55 brewer makes hot coffee and tea with just a couple buttons for a deliciously smooth post-meal ritual. Don't be surprised if you notice a little extra whipped cream on top of your hot chocolate.


Check out the Keurig Plus Series K55 Brewer.
---
3. Fire Up the Festivities
In the darkest days of winter, give your host with the most a spark of light. The Garden Oasis 87" patio heater makes it possible to enjoy fresh air without waiting through a seemingly eternal cold season. Extending the life of their patio season is sure to warrant a bigger slice of the pie when your host begins passing plates.


Check out the Garden Oasis 87" Patio Heater.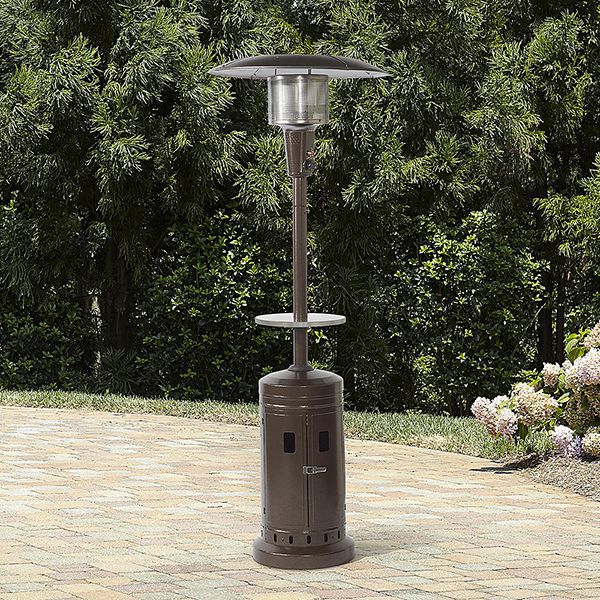 ---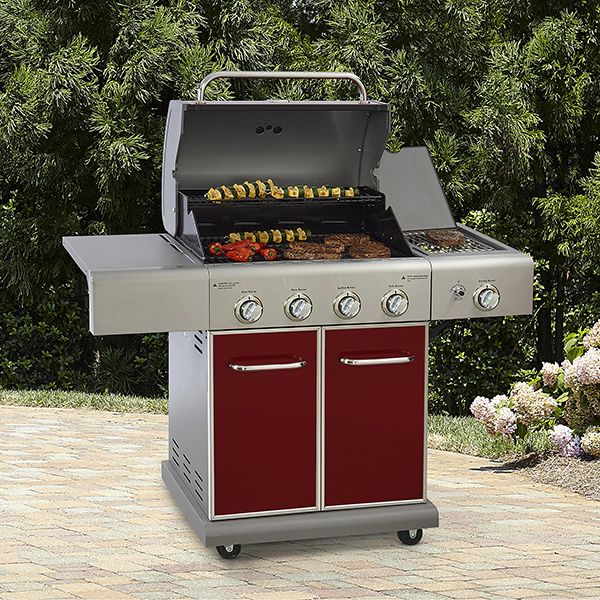 4. Make This Shindig Sizzle
Baby, it may be cold outside, but that doesn't mean you can't plan ahead for sunnier days. Give the gift of a well done backyard barbecue with a Kenmore 4-burner gas grill, and you'll be receiving praise all the way through Memorial Day. You may just secure your spot as first in line for a burger five months in advance.


Check out the Kenmore 4-Burner LP Gas Grill.
---
5. Enjoy an Alfresco Affair
Speaking of Memorial Day, what's a barbecue without a place to sit and enjoy the warm breeze? Offer up this Garden Oasis 7-piece outdoor dining set for the holidays now, and you'll instantly become the BBQ VIP come May. It'll be more than enough to claim your rightful spot at the head of the table opposite your humble host (in the highly coveted swivel chair, obviously.)


Check out the Garden Oasis Harrison 7-Piece Dining Set.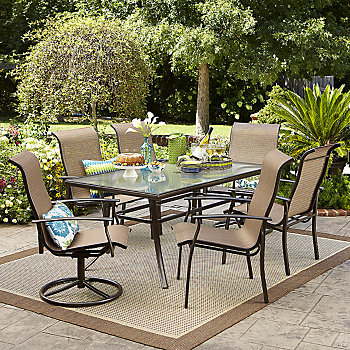 Find more entertaining gifts in this year's Wish Book.
---
---
---