Holiday Travel Tips You Need to Know
Holiday Travel Tips You Need to Know


You've been planning that big trip to mom's or the in-law's house for weeks, but you still haven't packed. Aside from the awkward small talk with family or old friends, travelling is one of the most difficult parts of the holiday season. But don't sweat it this year! Our quick list of holiday travel tips can help you take the stress out of packing and prepping for your trip.

Wear the Big Stuff
To save on some room in your suitcase, you'll want to wear some of your bulkier items for your flight. Whether it's a large jacket or a pair of boots, wearing these during travel will reduce the weight of your suitcase which can impact how much it costs to check a bag and allows you to bring more. Some airlines allow you to hang your jacket up in an onboard closet, so you won't have to hold onto your jacket all flight long.

On a Roll
Maximizing suitcase space is always a priority. Instead of folding clothes as you normally would, it's time to start rolling them. Not only does this save space, but it also reduces creases forming in clothing. When packing socks, stuff them in an empty pair of shoes you're packing.

Buy It There
Instead of spending valuable space on things like shampoo, conditioner and toothpaste, buy travel size versions once you get to your destination. Buy reusable travel bottles for things you absolutely need to bring. They'll help you save space by removing the hassle of having to bring a full size bottle in a checked bag.

Cut. It. Out.
When you're packing, not everything is going to make the cut. In fact, you can realistically cut at least a third from what you're planning. Odds are you'll end up spending most of your time lounging in your favorite sweatpants or pajama bottoms and a t-shirt. Versatile pieces and some creative layering will allow you to maximize wardrobe potential without having to bring your whole closet.

Ship It
Instead of trying to pack gifts into a checked bag, ship them to their destination in advance. If you're shopping online, just notify your hosts and have the package delivered to them and trust them not to peek. Since they want to stay on Santa's nice list, it won't be an issue.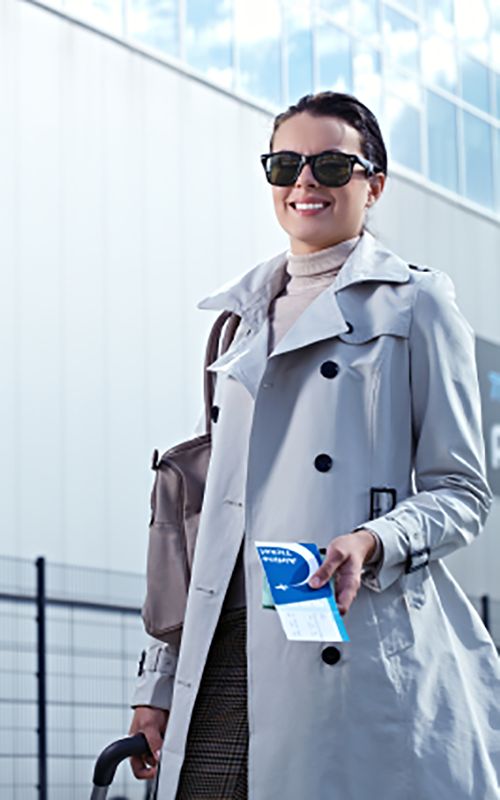 ---
Plan the Route
Getting lost on the way to grandma's house is the last thing anyone needs. Make sure to plan out your route, update your GPS if you need to and keep a map handy just in case. That way you make it to your destination safe and sound.

Tune Up Time
Before you hit the road for a family road trip, you'll want to perform regular maintenance. Get an oil change, check tire pressure, refill washer fluid and make sure all your lights are in proper working order.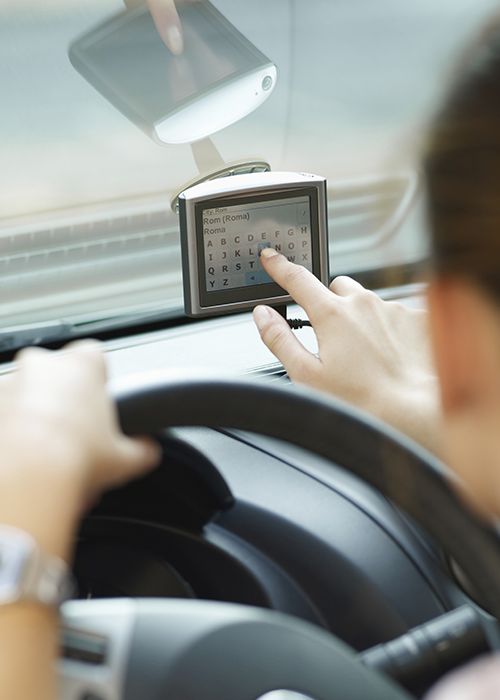 Pack Activities
If you're traveling with little ones, you'll want to make sure you come prepared with ample activities to keep them interested so you keep your sanity. Coloring books, a travel DVD player and other things that will keep them occupied. For electronic devices, make sure to pack backup batteries and chargers so they can enjoy the entire ride.

Keep It Comfy
Road travel isn't always the coziest way to travel. Make things a bit more enjoyable by wearing your favorite comfy clothes. It'll make that hour driving through Midwestern corn fields a little more tolerable.

Don't Drive Hangry
Make sure to pack extra snacks. No one wants to be driving across country with a grumbly tummy. Bring some old grocery bags to use as trash bags that can be tossed when you stop to get gas.

---
---
---