7 Ways to Prep Your Home for Holiday Guests
7 Ways to Prep Your Home for Holiday Guests
From cleaning to cooking tons of food, entertaining for the holidays can seem like a daunting task, especially if guests are staying over. When you have a million things to do before guests arrive, decking the halls can sometimes make you want to deck a couple of other things too. Plan ahead to squash any chances of stress during the party, so you can kick back and relax with family and friends. Here are some tips for hosting guests this year holiday.


1. A Good Old-Fashioned Makeover
Before you get to all of the prep and planning, give the base of your home some TLC. Add some lighting both inside and out to make the space a little more inviting. Install new window treatments or swap out your existing ones to add a cozy, festive touch. Don't give the in-laws any possible ammo, and patch or cover up unsightly blemishes, scoffs or marks on the walls or floors.
shop all lighting | window treatments
2. It's Time to Festify
Nothing kicks off a holiday party like the right décor. Dress up the front door and yard with decorations and lights to get even the scroogiest family members into the spirit from the get-go. Bring decorative elements inside with candles, pillows and other holiday classics. Focus on high-traffic areas like the kitchen, living room, dining room and bathrooms.
shop all Christmas lights | outdoor decorations | indoor decorations
3. Room Service Optional
For anyone spending the night, be sure to update the guest room (or wherever they'll be sleeping) with homey touches for a 5-star review. Provide fresh bed linens and towels (or swap them out for ones more in tune with the holiday,) and add a couple conveniences that'd make you feel at home. Consider a power strip, extra travel-sized toiletries or even a mini fridge stocked with cold drinks.
shop all bedding & bath
4. Keep Bruises Off the Guest List
Nothing puts a damper on a party faster than an avoidable injury. Make sure to keep all driveways, walkways and sidewalks clear of any snow or ice. Bust out the snow blower or snow shovels hours before the start time to clear out any big drifts, and finish them off with plenty of ice melt.
shop all snow removal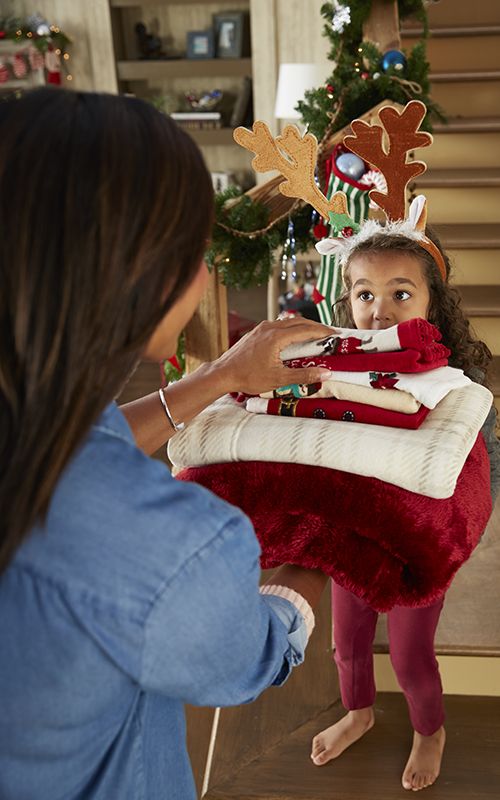 5. Consider a Casual Affair
Think about throwing a more relaxed get-together to make things easier on yourself. Instead of a rigid schedule, make it an open house so guests can drop by as they please. Invite friends and family to bring food in a potluck style, but always be ready for a party crasher or three. Opt for holiday-inspired paper plates and cups so you don't spend hours washing dishes, and keep to-go containers ready while packing leftovers for guests to bring a taste of the party home with them.
shop all paper goods | food storage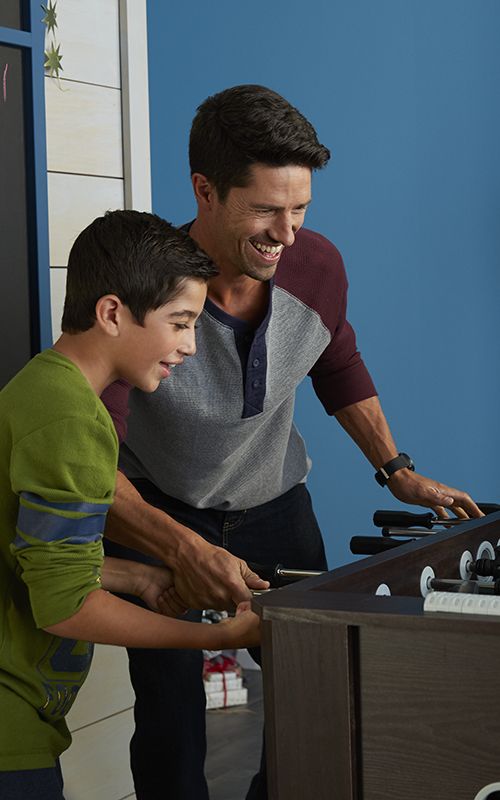 6. Keeping Up With the Kiddos
If you're expecting little ones, be sure you have whatever you need to keep them entertained throughout the evening. Whether it's toys, board games or game tables, their sure to enjoy hours of fun. When it's time to eat, feeding the kids first will make it easier for the adults to relax and hang out without worrying about their hangry children.
shop all toys & games
7. Embrace the Great Outdoors (Even if It's Cold!)
Disclaimer: Don't do this if it's absolutely freezing outside. If the temperature is bearable or you live in a warmer climate, try and make use of your outdoor space. Fire up an outdoor heater, or light a small bonfire in the fire pit. Set out some winter hats, scarves and gloves in case party-goers weren't expecting any quality time outdoors.
shop all outdoor heating
---
---
---