How to Buy Outdoor Christmas Lights: Everything You Need to Know
How to Buy Outdoor Christmas Lights: Everything You Need to Know
The holidays are all about spending time with friends and family. When your guests arrive for a festive visit this season, the first thing they'll see is your outdoor display. From lights to inflatables, what you choose to put in front of your home will set the tone for the season. Learn about all of the different types of lights and outdoor holiday decor to ensure your home is the jolliest on the block.

Incandescent vs. LED Lights

Incandescent Christmas Lights
These are the classic Christmas lights that have been used by families and competitive holiday decorators for generations.
Benefits & Uses...
Cost - If you're trying to outshine the competition, these affordable outdoor lights will stretch your dollar even further
Design - The classic design and familiar glow of white or multi-colored incandescent bulbs will have you and your family waxing nostalgic all season long.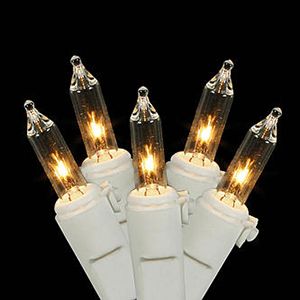 ---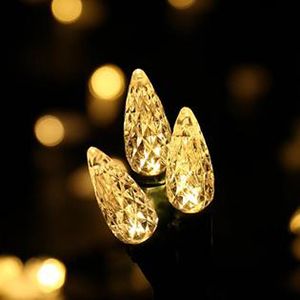 LED Christmas Lights
These energy-efficient lights are the hot ticket for progressive homeowners who want to put their eco-consiousness on display.
Benefits & uses...
Efficiency - Many homeowners use these energy-efficient lights to try and cut back on the electric bill over the holiday season
Longevity - LED lights can last up to 20 times longer than traditional incandescent lights
Temperature - Moms, dads and pet owners will appreciate the cooler temperatures that LED lights emit

shop all LED Christmas lights
---

Strand Lights
Seasoned holiday decorators know and love strand lights for their versatility and classic style. Wrap them around plants, trees, poles and railings or run them along the eaves. No matter how you use them, these simple, straightforward lights are the go-to choice for no-nonsense decorators.


shop all Christmas strand lights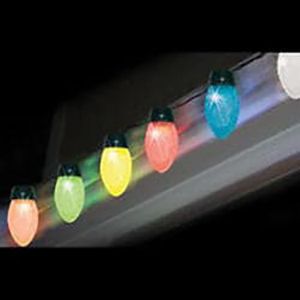 ---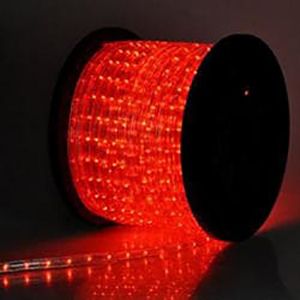 Rope Lights
Rope lights are just as versatile as regular strand lights with the benefit of a durable exterior plastic. Homeowners who plan on navigating the most treacherous paths around the yard will want to give these a try. Keep in mind that the extra toughness will sacrifice some flexibility.



shop all Christmas rope lights
---

Net Lights
For the landscaping enthusiast with bushes, shrubs and other freestanding installations thoughtfully placed around the house, net lights can help you cover more ground in less time. Instead of tangling individual strands through branches of a plant, simply drape net lights over the top. You'll appreciate it later when you're not untying nights for hours on end at the end of the season.
shop all Christmas net lights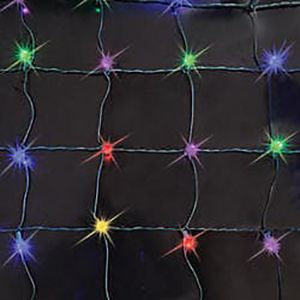 ---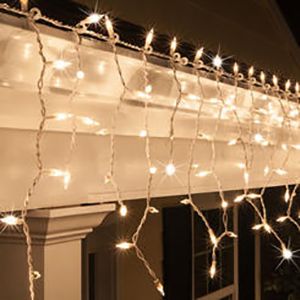 Icicle Lights
You can't build a winter wonderland that will impress friends, family, neighbors and passersby alike in a day, unless of course you're using icicle lights. Whimsical and easy to use, these are the lights homeowners choose when they need to save time and want more bang for their buck.
shop all icicle lights
---

Spotlights
If you've got the best decorated house in town, you're obviously going to want to let everyone know. Illuminate all your favorite displays with powerful spotlights and your neighbors won't have to wonder whether you've been assembling an elaborate reindeer centerpiece on the lawn or going a little overboard installing a new fence. Solar powered options will require less maintenance as the season progresses.
shop all Christmas spotlights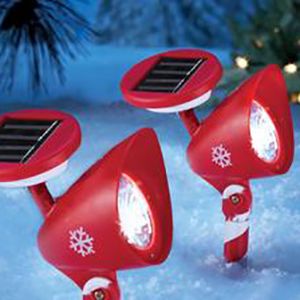 ---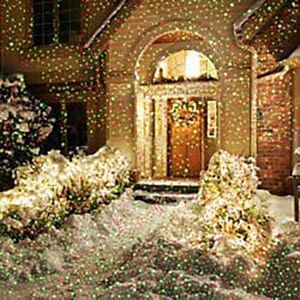 Projector Lights
If you're sick of hanging lights and just want to skip all the work this year or your doctor says you need a backiotomy, try projector lights. These little gizmos can illuminate an entire side of your home in an instant. Many models move and change colors, which will make the little decorating you did seem even more impressive.
shop all Christmas projector lights
---


Path Lights
Add small holiday-themed lights along your sidewalk, driveway or entryway to give your guests an extra warm welcome when they first arrive. They'll get right into the spirit as they walk past lighted candy canes, wrapped gifts or snowflakes.


shop all Christmas pathway lighting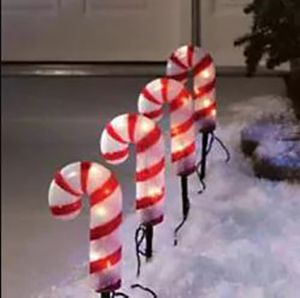 ---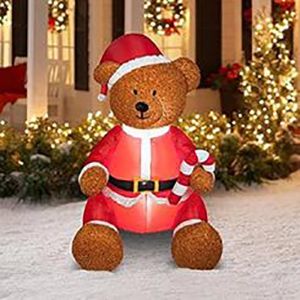 Inflatables
If you're sick of Dave and Tammy down the block getting all the credit for their elaborate decorations every year, then it's time to take your game to the next level with a massive inflatable yard installation. From giant seasonal bears to Santas and reindeer, finding a design that looks great is easy. Many figure kits include everything you need to set up and maintain your new figure.

shop all Christmas inflatables
---
---
---