4 Cool Appetizer Ideas for Your Thanksgiving Get-Together
4 Cool Appetizer Ideas for Your Thanksgiving Get-Together


Thanksgiving brings with it a flurry of visitors, excitement and lots of fun in and around the house. Make sure your kitchen is always stocked with delicious appetizers and food for everyone to enjoy. Whether you're prepping for the big feast or simply surprising your family with new dishes, tasty treats can make everything so much better. With a little help from our friends at Livemore, here are some delightful recipes to try this season.

---
A cute assortment of colorful veggies in a ranch dip makes for a quick snack at a Thanksgiving get-together. A tangy mix of squash, red peppers, asparagus and carrots, vegetable crudité is easy to make and hardly takes up any of your time. It is the perfect option when you're short on time



Find the whole vegetable crudité recipe at Livemore.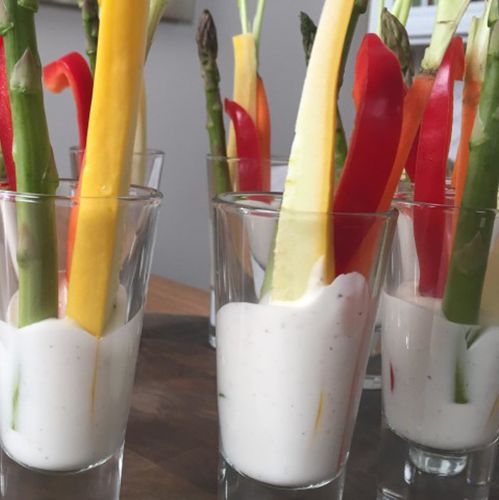 ---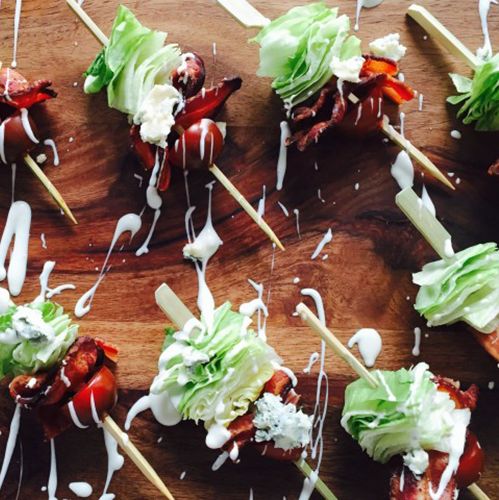 Your friends and family are sure to enjoy these tasty skewers before the big meal. The crunchy combination of bacon, iceberg lettuce and cherry tomatoes is enhanced by a rich blue cheese crumble on top. Serve these lip smacking appetizers to keep everyone satisfied before the turkey is on the table.




Read the whole wedge salad skewer recipe at Livemore.
---
Enjoy the effervescent burst of fresh melon wrapped in prosciutto with a touch of basil on top. These easy-to-make starters will disappear in seconds and you will definitely have people asking for more. This fun snack is a great idea for large parties where you're expecting many people.




Read the whole prosciutto wrapped melon recipe at Livemore.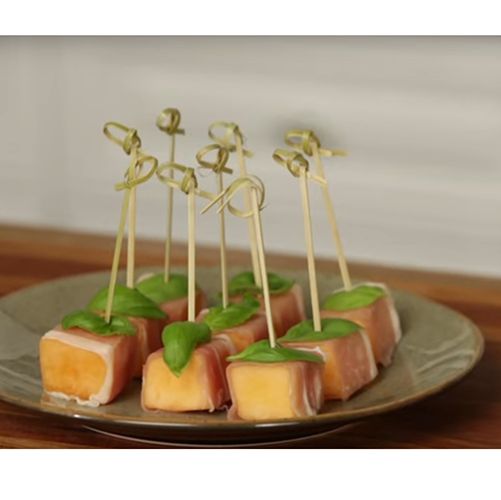 ---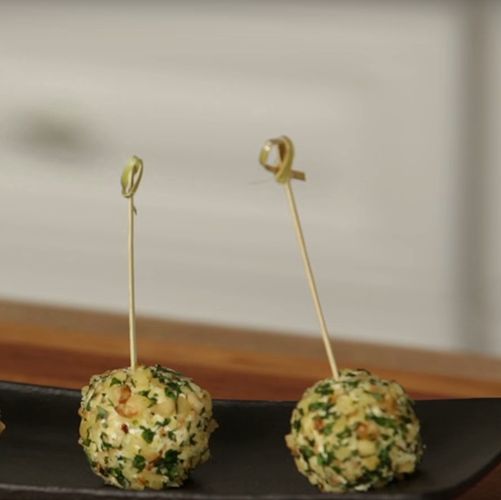 These delectable hors d'oeuvres are bursting with flavor as soon as you pop them into your mouth. Everyone is sure to relish the exotic combination of olives wrapped in goat cheese with an outer layer of ground parsley and walnut. Pass around a tray of this delicious snack as your guests start walking in.




Read the whole herbed goat cheese olives recipe at Livemore.

---
---
---