5 Delicious Thanksgiving Dessert Ideas - Sears
5 Delicious Thanksgiving Dessert Ideas to Try This Year


Once the turkey and mashed potatoes are off the table, it's time to satisfy everyone's sweet tooth. Grandma's pumpkin pie isn't going to cut it this year. Whether you're hosting a party for your friends or a traditional family dinner, there are a wide variety of fun and delicious treats that can sweeten everyone's mood. With a little help from our friends at Livemore, here are some cool dessert ideas to try this Thanksgiving.

---
Salted Caramel Cheesecake Bites
Pop a salted caramel cheesecake bite into your mouth for a burst of delicious goodness after a big meal. These treats are easy to get into the oven and perfect for a Thanksgiving gathering. The smooth blend of cream cheese and crumbly biscuit base, topped off with a drizzle of salted caramel will have your guests coming back for seconds.




Read the full salted caramel cheesecake bites recipe at Livemore.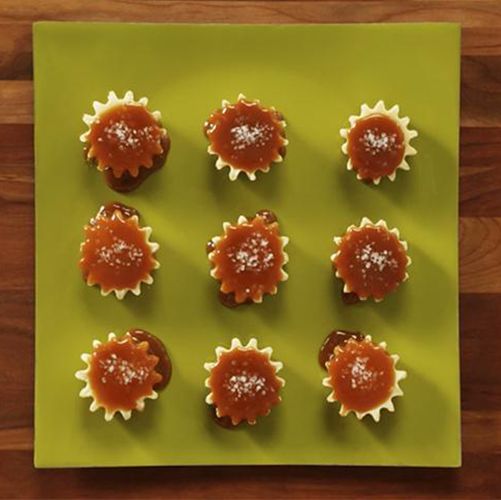 ---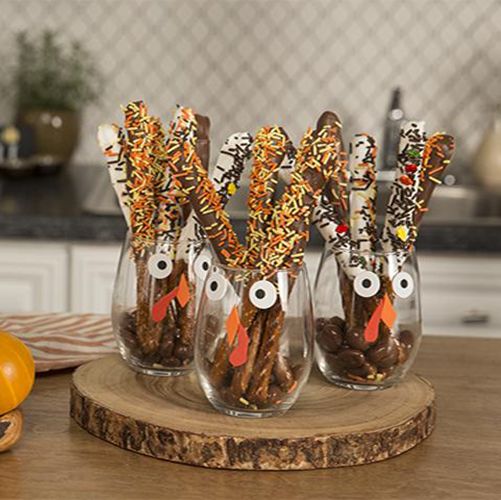 This Thanksgiving treat is a simple and quick dessert option. Dip crunchy pretzels into melted chocolate for that delightful mix of sweet and salt flavors that are sure to hit the spot. Add sprinkles for a pop of color and place them in turkey-face glasses to keep with the theme of the event. A handful of chocolate covered raisins in each glass will be the icing on the dessert.




Read the full pretzel turkeys recipe at Livemore.
---
The rich hint of toasted pecans sprinkled over generous layers of pumpkin puree, whipped cream and apple pie is a lovely dessert to look forward to this season. With a dash of cinnamon on top, let the warm burst of flavors engulf you as you dig into this yummy pumpkin apple parfait with a steaming cup of coffee on the side.




Read the full pumpkin apple parfaits recipe at Livemore.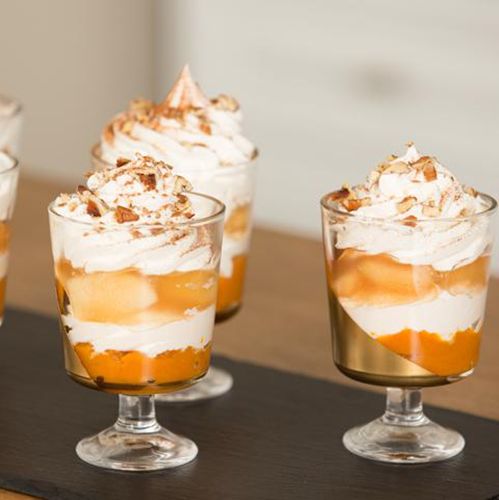 ---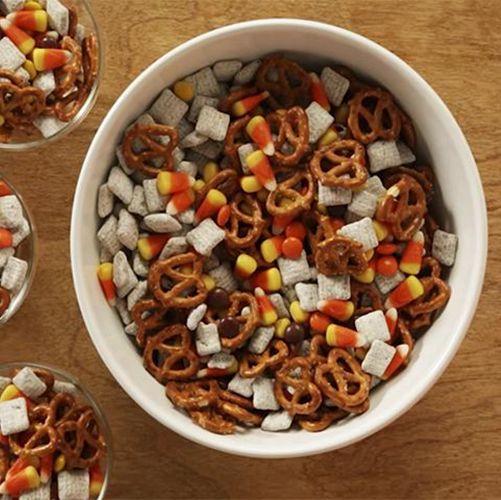 Looking for a quick fall snack idea for guests? Simply mix powdered cereal, pretzels, peanut butter candies and candy corn for a crunchy burst of sweet flavor. This recipe can be whipped up in no time at all and is great to pass around a crowded room full of people.





Read the full fall snack mix recipe at Livemore.
---
Surprise your family with flavorful pumpkin spiced cupcakes that are perfect when paired with a cup of afternoon coffee or as dessert at a party. With rich, buttery frosting, these mouthfuls of delicious melt-in-your-mouth cake are sure to be a big hit with everyone.






Read the full pumpkin spiced cupcakes recipe at Livemore.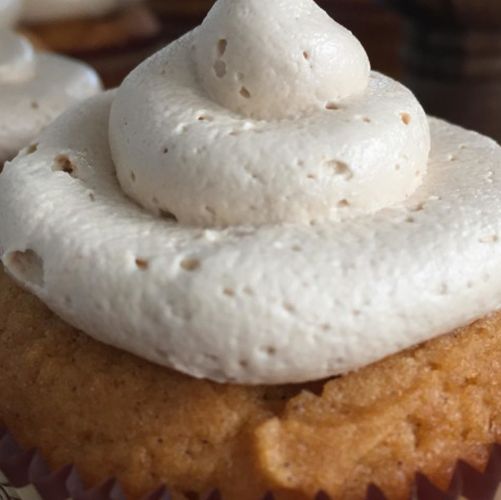 ---
---
---