Sears Modern Home: Mark Thorpe's Elmwood
Sears Modern Homes: Mark Thorpe's 1912 Elmwood

River Forest, IL is an historic community west of Chicago with a rich architectural heritage. Structures in River Forest include historical styles such as Gothic Revival, Victoria, Prairie School, Tudor Revival, Bungalows, Buurma Built, Art Deco, and Moderne. Some of these homes were designed by architects such as Frank Lloyd Wright, William Drummond, Spencer and Powers, E.E. Roberts, and their contemporaries.

Mark Thorpe and his family had lived in their River Forest home since 2001, but it wasn't until 2009 that they found out they were living in a Sears Modern Home. "The doorbell rang and Rebecca Hunter was there with a flyer. She told my wife that our home had been identified as potentially being a Sears home. Neither of us had ever heard of a Sears home."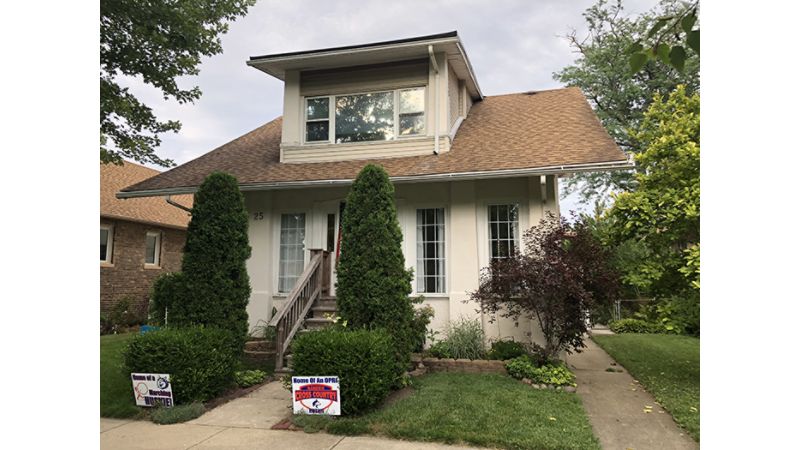 ---
Rebecca Hunter is an author, researcher and lecturer who became fascinated with the phenomenon of mail order homes in 1996, and studies kit homes marketed from 1906-1982 by nine different companies. She has located mail order buildings in over 400 Illinois municipalities and 29 other states.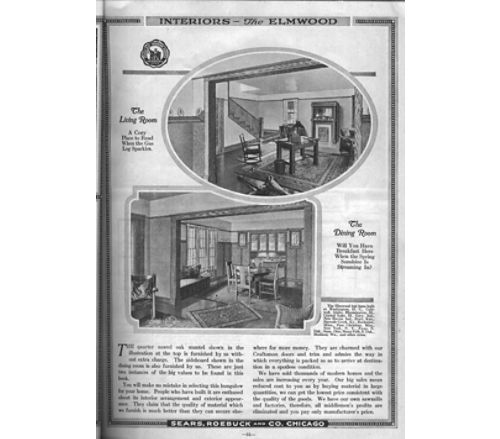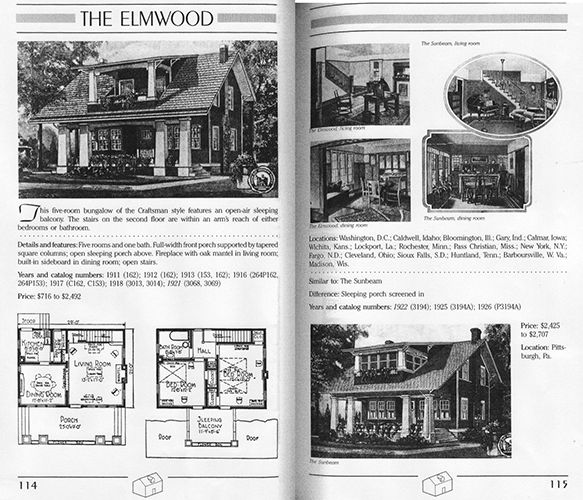 ---
"I actually went to a presentation the following week at the Oak Park Historical Society hosted by Rebecca and learned all about Sears homes." The first slide of the presentation was his house, complete with his kids' toys in the front yard. It was an unconfirmed Sears house at the time but known to be one of the oldest in the area.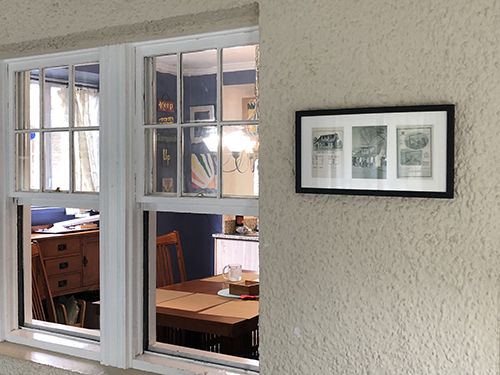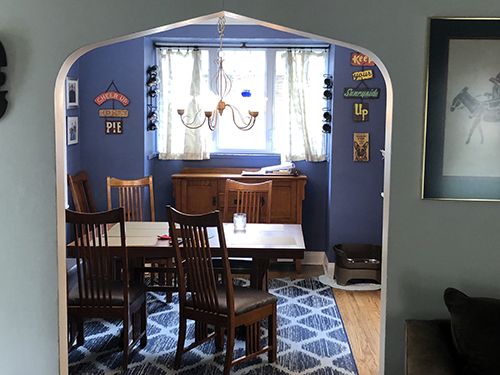 At the end of the presentation, Mark asked Rebecca to come look at the house in greater detail. "She drove back to the house with me and came inside to look around," Mark said. She confirmed the house based on the layout and windows, which were an identical match to the ones she had unofficially verified.
---
The Thorpes were living in an Elwood model. Debuting in 1911, the attractive five-bedroom Craftsman-style bungalow came complete with an open-air sleeping balcony, grand columns, a gorgeous banister to the second floor and a fireplace with oak columns. The Sears 1911 cost was $832 with an estimated total cost of $1,630 with labor.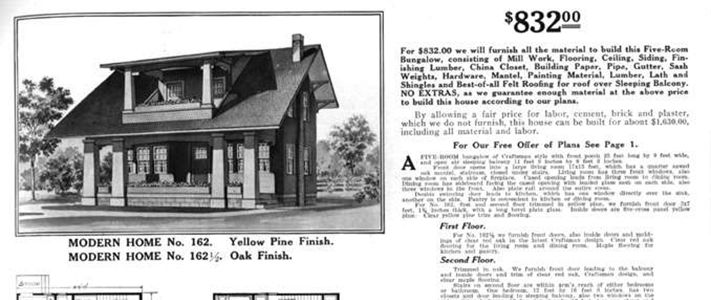 In later years the Elmwood would be repackaged as the Sunbeam model, with a couple of alterations. By 1926, the model had been discontinued. With very few documented Elmwood models, the Thorpe's now feel proud to live in a piece of American history.
"We've got one of those 3-panel picture frames where we have a printout of the Elmwood catalog pages from the 1913 catalog, and then a picture of our house from the same angle," Mark Thorpe explained. "It's kind of a fun conversation starter."
---
Read More About Sears Kit Homes
---
---
---