Show Some Love: 5 Valentine's Day Gift Ideas for Her
Show Some Love: 5 Valentine's Day Gift Ideas for Her


What do women want? If you knew the answer, then buying a gift would be oh so easy. With the Valentine's Day around the corner, there are a lot of folks out there feeling the pressure to make their lady feel extra special. From jewelry to more personal touches, here are some Valentine's Day gift ideas for her this year.



Razzle Dazzle
Diamonds are a woman's best friend. But then again, any kind of jewelry is sure to put a smile on her face. Ladies love to accessorize, so figure out what your partner's individual sense of style is. Does she love bling and color, or is she the more subtle kind? Opt for a simple pair of stud earrings or a chunky neck piece depending on what will suit her best.

Check out the latest women's jewelry.


When in Doubt, Aim to Pamper
Fragrance gift sets or skincare kits are always a safe bet as most women can never have enough when it comes to beauty and personal care. Make sure to choose perfumes that symbolize her uniqueness. When it comes to lotions, soaps and other care products, look for something healthy and beneficial for her skin.

Check out the latest beauty & skincare products.
Think of Something Thoughtful
If you know your lady well enough, you can be as bold as to hunt for specific gifts that you know will bring a smile to her face. A novel on her "book list" or candles with her favorite scent are great options. You could even zero in on a dressy outfit or those winter boots she's had her eyes on forever. These thoughtful tokens show her how well you know her and the effort you've put into choosing the right gift.

Check out the latest books, scented candles & women's apparel.


Decorate the House with a Dash of Your Love
There is a strong force that binds women to their living spaces, especially when it comes to surrounding themselves with colorful things. Add a touch of something special with a gorgeous lampshade or a pretty pair of curtains and you will ensure that her Valentine's Day is cozy and full of love. These gifts can be used all year round and will never go out of style.

Check out the latest home decor.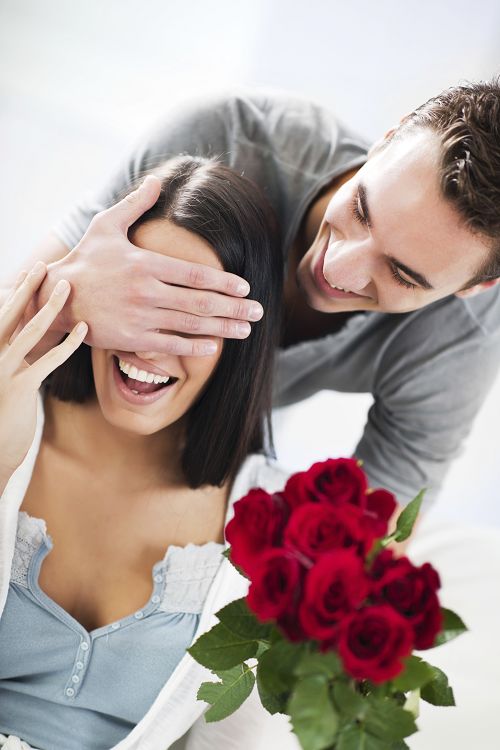 An Evening at Home is Never Cliché
Sometimes, a little old-school flair is all you need to make her swoon. Chocolates and flowers are a sure-fire way to her heart, and an night alone with your loved one is always romantic. So whip her up a homemade dinner, pop in a flick and chill for the evening.

Check out our selection of Valentine's Day candy.
---
---
---