Get to Work: 5 Durable Things You Need for the Job
Get to Work: 5 Durable Things You Need for the Job


You want your equipment to work as hard as you do, whether you're into home repairs or a professional contractor. That's why you need sturdy gear and tools to stack up for projects big and small. Here are some durable things you should always have for the task at hand.

Clothing Fit for Any Job
No matter what you're working on, having the right workwear is essential. Whether you need shirts, jackets or coveralls, many of the latest Craftsman workwear is crafted with durable materials built to withstand staining and day-to-day use. Some options even feature special insulation and heat-resistant fabrics to keep you safe on the jobsite or in the workshop.
shop all men's Craftsman workwear | women's Craftsman workwear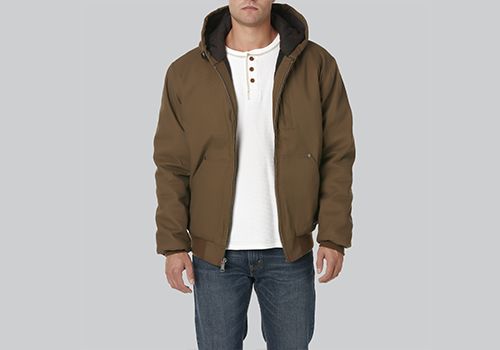 ---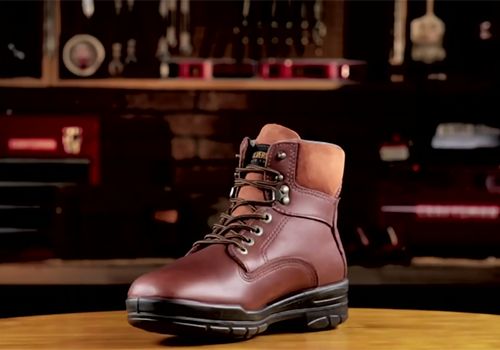 Coverage & Support from Heel to Toe
The right boots or shoes not only help you move confidently, but they also protect your feet from accidental drops or the occasional toe stubbing. The latest Wolverine Work Boots are available in durable steel-toe, waterproof, insulated, non-slip and electrical-hazard designs so you always keep your footing. With specially crafted DuraShock soles, you can better absorb impact when working on rough terrain.
shop all Wolverine Men's Work Boots | Women's Work Boots
---
All the Pieces at Your Disposal
How many times have you had to stop a project and run to the hardware store for a specific socket, bit or hex key? If the answer is, "too many," it's time for an upgrade. The Craftsman 320-Piece Mechanic's Tool Set comes with so many sturdy wrenches, ratchets and accessories to tackle any project for years to come. This collection also includes a sturdy storage case to keep your equipment protected and organized.
shop the Craftsman 320-piece mechanic's tool set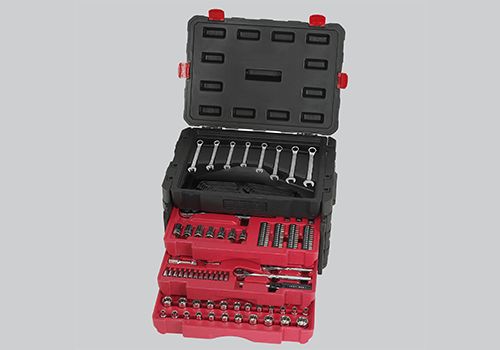 ---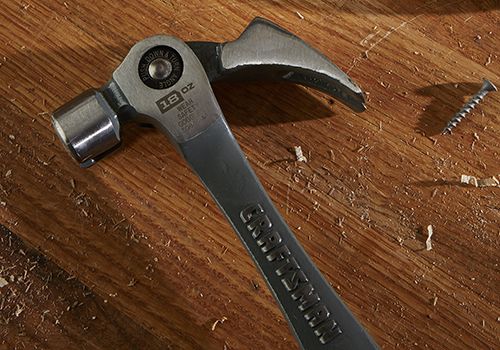 Not Your Dad's Old Hammer
Even with all the latest power tools and accessories, a hammer is still king of the toolbox. The durable Craftsman 18 oz. Flex Claw Hammer takes hammering to a whole new level. The convenient magnetic nail starter lets you nail with one hand, and the four adjustable claw positions give plenty of leverage to pry at different angles. This hammer's dual-material, ergonomic-grip handle also prevents slippage so you can nail comfortably.
shop the Craftsman 18 oz. Flex Claw Hammer
---
Take Everything on the Go
Pulling all those tools and gear together can be a challenge. A strong portable tool carrier not only helps protect your collection, but it also helps keep you stay organized when you're away from the workbench. The classically styled Craftsman 3-Drawer Portable Tool Chest is the perfect solution when you're on the run. The steel construction is backed by a limited lifetime warranty, so you know that this bad boy will be with you for the long haul.
shop the Craftsman 3-Drawer Portable Tool Chest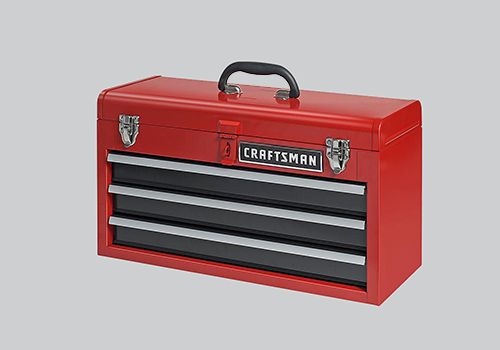 ---
---
---