How to Clean Leather Shoes
Leather is one of the best shoe materials available. From dress shoes to work boots, leather footwear is known for durability and flexibility, as long as it is properly maintained. Cleaning your leather shoes and boots can preserve the leather for many years when you follow a regular maintenance routine. Make sure you know if your leather shoes are finished or unfinished leather. With unfinished leather, you'll need to take additional precautions to protect the material.
What you'll need:
Tarp or newspaper. This will help prevent the shoe polish from staining the floor or table.
Shoe brush. You'll use this a couple of times in the process.
Leather cleaner or mild soap. Use a specialty soap such as saddle soap for unfinished leather to ensure that your leather will be protected; with finished leather, a gentle soap will work, as well.
Paper towel, cotton ball or clean cloth. You'll use this to apply the cleaner.
Laundry detergent. You can use this to clean the laces on your shoes.
Leather conditioner. This will help keep your shoes in excellent condition for many years to come.
Soft cloth. This can be any clean and dry cloth such as a t-shirt or drying towel.
---
Step 1: Set up the cleaning area.
Use the tarp or newspaper to protect your floor during the cleaning process.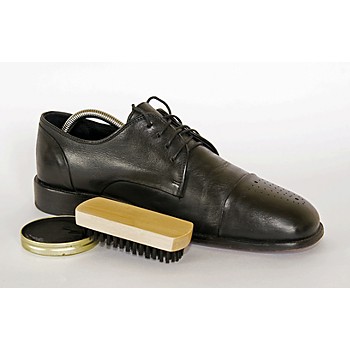 ---
Step 2: Remove shoe laces.
This will make cleaning your leather shoes easier, as the laces won't be blocking parts of the surface of your shoes. If your laces could use a good cleaning, you can wash them in a container with warm water and laundry detergent.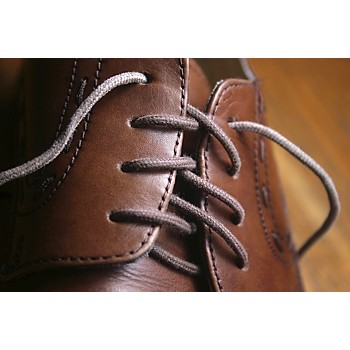 ---
Step 3: Brush off dirt and debris.
Use the shoe brush or a dry cloth to remove any excess dirt or other debris that could be stuck to your shoes. That way, you're cleaning the leather material itself and not rubbing in any dirt when you add soap or cleaner.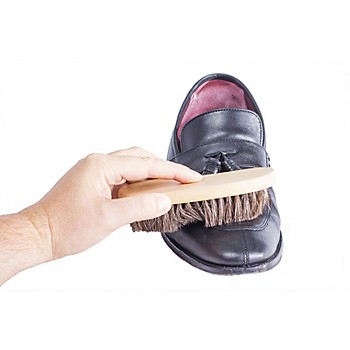 ---
Step 4: Apply soap.
Use saddle soap or another leather cleaner on unfinished leather. For finished leather, you'll only need a mild dishwashing detergent. Lather soap on both shoes using a damp paper towel or cloth, without using too much water.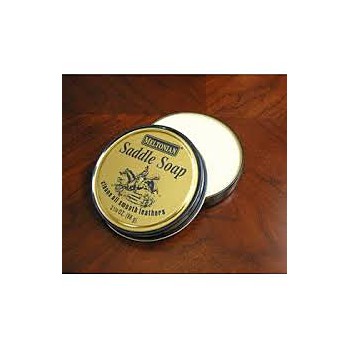 ---
Step 5: Wipe off soap.
Use a soft, slightly damp cloth to remove the excess soap from the shoes before conditioning and drying them.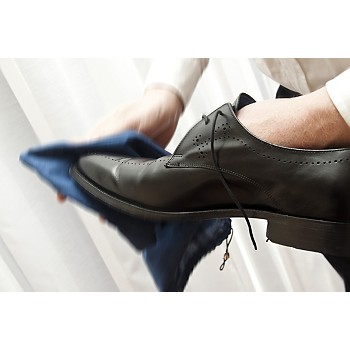 ---
Step 6: Wash laces.
You can wash shoe laces with your regular laundry using laundry detergent, or you can hand wash them in a small container with detergent and warm water. Make sure they are completely dry before lacing up the shoes.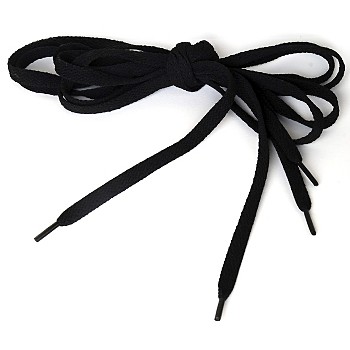 ---
Step 7: Condition the leather.
After leather shoes are cleaned, you'll want to condition the leather for added moisture, waterproofing and protection from the elements. Apply the conditioner to the shoes while the shoes are still damp from cleaning.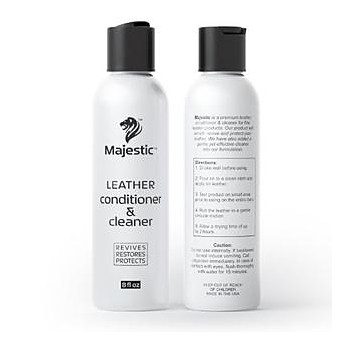 ---
Step 8: Air dry.
Let your leather shoes and boots dry in the open air. Avoid heat and direct sunlight, which can cause damage and cracking in the leather.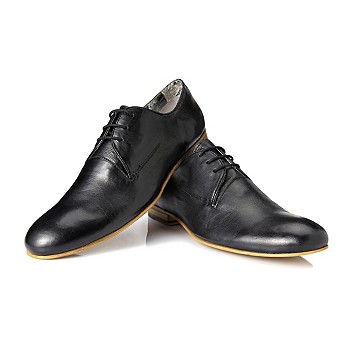 ---
Step 9: Finish by polishing shoes.
Regularly polishing your shoes after cleaning and conditioning will help them last longer and look better as the years go on.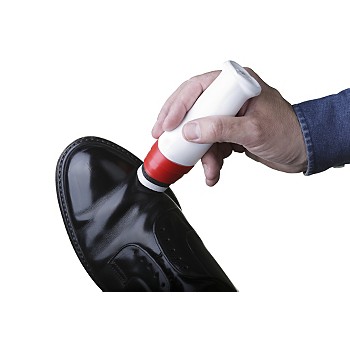 ---
---
---