How to Waterproof Boots and Shoes
Not all shoes are created equally. Some boots and shoes are specially crafted to prevent water from seeping through to your feet when you encounter heavy rain or deep snow. Other footwear is merely water resistant, repelling rain and snow from quickly destroying your footwear and seeping through to your feet. Of course, when you buy new shoes or boots, you'll want to take every possible precaution to protect them. While you may not be able to completely waterproof boots from soaking through during the heaviest of rain, sleet and snow, you can make them water resistant, so your feet stay relatively dry and your shoes are protected from water stains and damage. With these simple tips, weatherproofing boots and shoes can become a regular part of your footwear maintenance routine .
---
Condition leather boots and shoes
Because leather can deteriorate from water damage, it's important to condition your leather boots and other footwear regularly. Leather conditioners can restore the natural moisture of the material, preventing the shoes from cracking and rotting. After cleaning leather shoes but before polishing, use a reliable conditioner that will absorb deep into the fibers of your footwear to revitalize the leather.
You can decide how often to condition your leather boots and shoes by considering several factors. If you wear your leather footwear often in rain, snow and extreme temperatures, condition your shoes a few times per month. If you only wear your leather footwear sporadically, you can condition them four to five times per year, instead. The condition of the shoes can also be a determining factor. If they're newer and more durable than an older pair, you may not need to treat them quite as often; alternatively, if they're older and more fragile, you may want to treat them more frequently than another pair to keep them looking their best.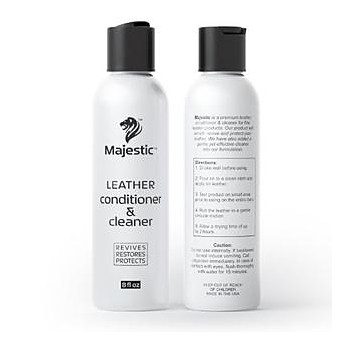 ---
Use a protective spray to waterproof shoes
Waterproofing sprays will make shoes and boots water repellent to protect your shoes from water damage and keep your feet dry during light rain and snow. Some sprays offer more breathability for the materials so they last even longer. There are sprays for leather, suede and synthetic materials, so make sure you have the right spray for your boots and shoes.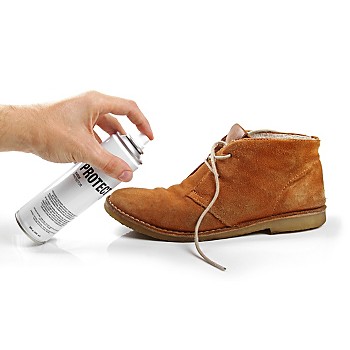 ---
Apply a waterproofing wax
Much like a waterproofing spray, the ingredients in the wax will make synthetic, leather and suede boots impermeable, protecting both your shoes and your feet. The wax is sometimes more difficult to apply than a spray, but can also be more thorough when applying it to the nooks and crannies of your footwear.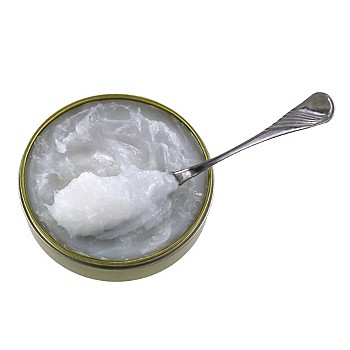 ---
Use petroleum jelly or a specialty oil
For an inexpensive option, there are some products around your home that can be used to waterproof boots and shoes. Petroleum jelly and oils such as mink or lanolin can make shoes just as impermeable as a spray or wax.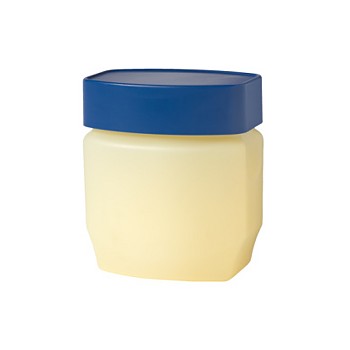 ---
---
---