Cross Training Shoes vs. Running Shoes
Protecting your joints is crucial to being able to keep up your exercise routine, and selecting the right type of shoe for your workout is an important first step. While running shoes are designed for forward motion, cross trainers can better support your feet during lateral, or side-to-side, movement. Instead of buying one shoe that may not be best for all your activities, examine the differences between training and running shoes to determine the best choice for your workout.
| | | |
| --- | --- | --- |
| | Cross Training Shoes | Running Shoes |
| Cushioning | Medium | High |
| Tread | Light | Heavy |
| Width | Built wide | Built to hug the foot |
| Flexibility | Low | High |
| Sole | Flattened for side-to-side motion | Curved for forward motion |
| Support | All-over support for various activities | Support focused on heel impact |
---
Cross Training Shoes
Advantages of cross training shoes
Support - The bulkier shape and build provide support for a variety of activities, including side-to-side motions as well as front-to-back.
Width - Greater width increases stability during movements that require agility.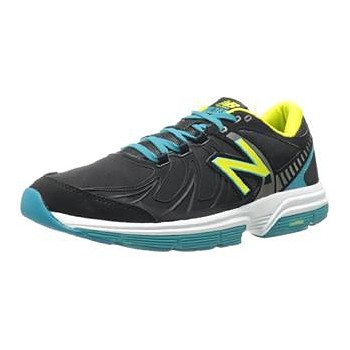 ---
Limitations of cross training shoes
Weight - The heaviness of cross training shoes can make them difficult to run in.
Flexibility - Less flexibility means that training shoes can feel stiff and clunky when you're trying to move quickly.
Tread - Because they're made for use on flat surfaces, cross trainers feature less tread to prevent slipping on rocks, roots and other uneven surfaces.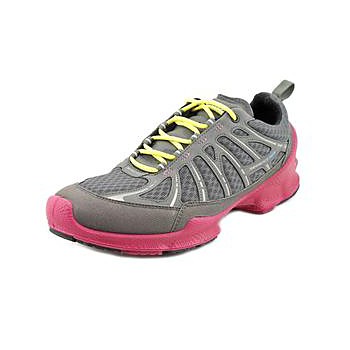 ---
Running Shoes
Advantages of running shoes
Flexibility - A foot-hugging shape and slight curve provide flexibility and easy movement.
Cushioning - Thick cushions beneath the heel absorb impact when pounding the pavement or track.
Weight - Lightweight running shoes allow for faster, freer movements.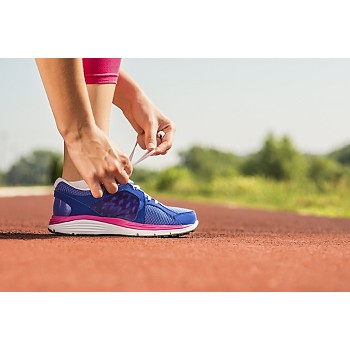 Limitations of running shoes
Stability - Less width and side cushioning mean less stability during side-to-side motions.
Purpose - Running shoes are intended strictly for running and walking, not activities that involve a wider range of motion such as weight lifting, basketball or aerobics.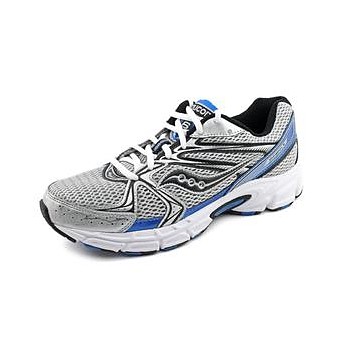 ---
---
---