Top 5 Fall Boot Trends for 2017
Top 5 Fall Boot Trends for 2017

There's no need to be sad when sandal season sails off into the sunset. The cooler breezes of fall have their own special call – and that means boots. But we're not talking those clunky Arctic explorer ones just yet. These boots are all about your fashion fitness, with sleek styles and fab features that not only complement your look but also highlight your personality.


1. Ankle Boot
Leading the pack for 2017 is the ankle boot, or bootie. This distinctive footwear sports a shorter height that offers a more flexible step with a look that goes from sporty to sexy. Whether laced, slip-on or strappy, the ankle boot makes a cool complement to skinny jeans, as well as skirts and dresses.
Go a Step Further: Turn tradition around and explore styles with an open toe or back. Ideal for enjoying those remaining nice days in September and early October, this bootie retains the refreshing airflow of a sandal, but kicks up the coverage to sync with your seasonal collection.

shop all ankle boots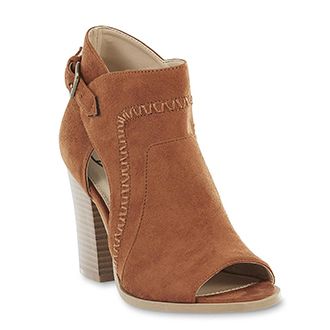 ---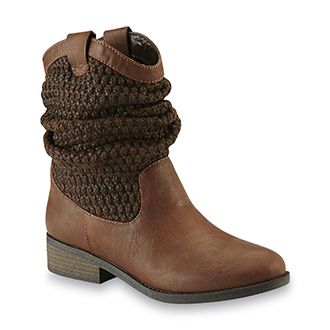 2. Slouchy Boot
Whether it's the weekend or the workweek, expect a chill look that's a cut above the rest. The slouchy boot presents an image that's loose and laid-back with a relaxed, draping shaft. The height can vary from above the ankle to up at the knee, making it a go-to partner with your favorite denims or leggings.
Go a Step Further: Suede and similar textures are traditional favorites, but this season, put this footwear further into the forefront with bold colors. Two-tone combinations and mixed material construction are also great ways to maintain versatility for a variety of outfits.

shop all slouchy boots
---
3. Knee Boot
You don't have to be a superhero or a horseback rider to appreciate the appeal of the knee boot. This tall and slender style slims your look and lifts your mood with an elegant, close-fitting design. Don't be afraid to try them under a dress or skirt; but for maximum effect, simply tuck your jeans or pants into them.
Go a Step Further: Explore design variations of this flattering style. Lace-up knee boots are big this season, as is the slouchy look. Put yourself ahead of the fashion curve by incorporating knit boot cuffs with riding boots to create the illusion of tall socks. Some brands even build them directly into the boot.

shop all knee boots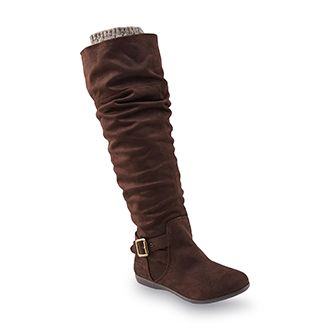 ---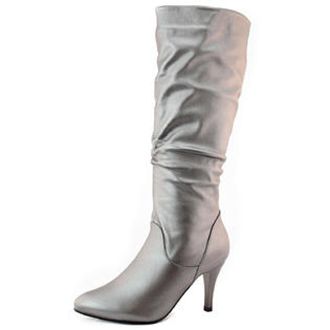 4. Pointed Toe Boot
Like the knee boot, the pointed toe boot creates a flattering, tapered look. It also ranges in height, with styles to suit any occasion. A pointed ankle bootie with straps and a stiletto heel adds sassy charm for a day with the girls, while a mid-calf or tall shaft design can create dramatic flair for date night.
Go a Step Further: Have fun with this classic style and glam up your image with trendy metallic tones. In addition to their reflective sheen, the bright, polished finish of silver, gold or copper presents a luxe look that's easy to pair with both casual and dressy outfits.

shop all pointed toe boots
---
5. Western Boot
What wardrobe would be complete without the legendary Western boot? This iconic style is a perennial favorite, crossing the boundaries from the Wild West to the big city. With a calf height, topstitched detailing and a sturdy block heel, it jazzes up jeans and creates a cute country look with skirts.
Go a Step Further: Get crazy with colors and prints. Countless contemporary designs like fun florals, rhinestones and even your favorite football team logo are now available to add visual interest. Round up a pair with decorative embroidery to make this beloved boot pop with excitement.

shop all western boots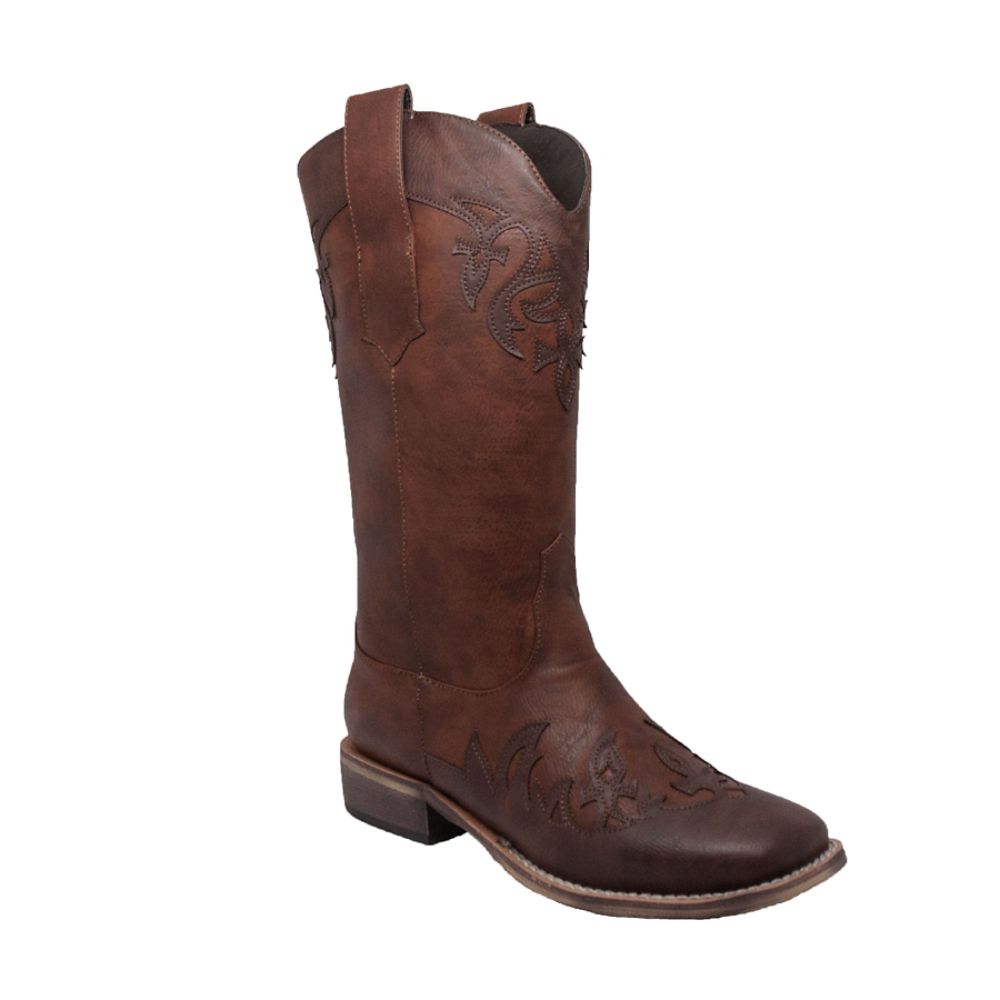 ---
---
---