6 Tips for Organizing Your Workshop
Remember that first day when you set up your workshop? Everything was in its place, you always knew where to find any tool and were finishing projects like a well-oiled machine. Then you start working on several projects at once, and your finely tuned shop starts to look like a disaster. Don't stress, we've got you covered. Here are some tips to help you get your workshop back into shape.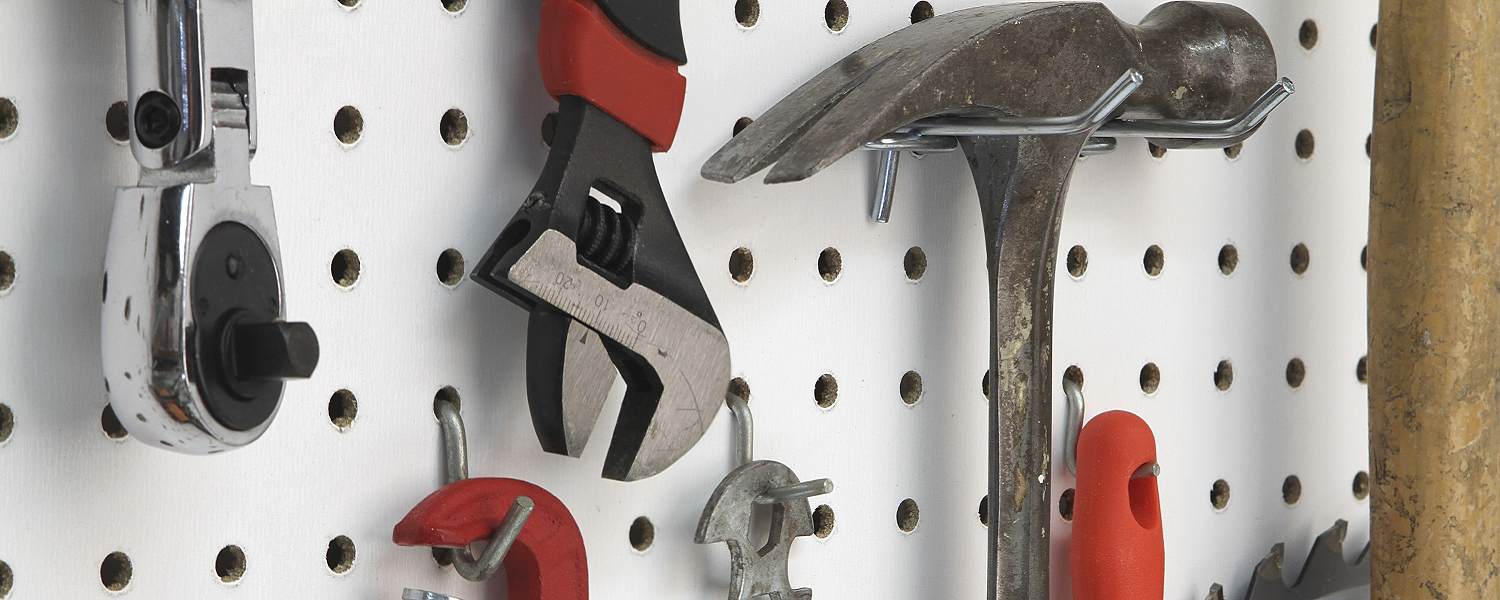 Keep Parts Apart
Screws, nails, bolts and other small bits are almost made to be scattered all over a workshop. Of course, this will become particularly annoying when you need one. Investing in parts storage is key to keeping your sanity. Mix and match your storage to fit the projects you work on most.
shop all parts organization
Hook it Up
The tools that you use the most are usually the ones that you leave lying around your work bench. Instead of setting them down and moving them out of your way every few minutes, put them on a wall hook. The Craftsman VersaTrack system will let you keep wrench sets, screwdrivers and more off your bench, but still within a quick reach.
shop the Craftsman VersaTrack Tool Hook Set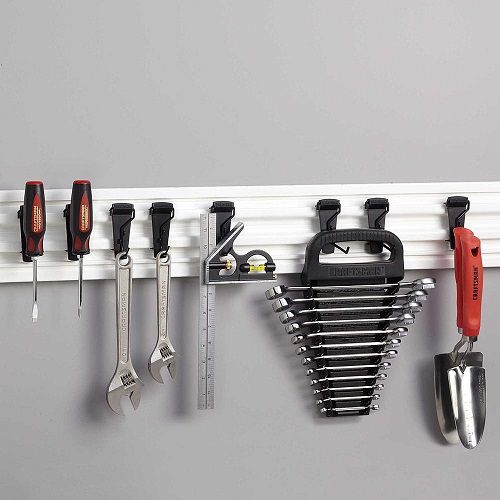 On-the-Go
When a project takes you outside of the workshop, it's good to have a bag ready to go. Keep a tool carrier stocked with some wrenches, a hammer, screwdrivers and other odds and ends to help you get the job done. Having them already stored and organized in the carrier will reduce clutter and free up shelf space.
shop all tool carriers
On a Roll
If your space feels like a living organism, then you'll want to get some storage that can keep up. Snag this Gladiator rolling cabinet that will easily move wherever you need it next. This way, you can always improve the layout of your shop for maximum efficiency.
shop the Gladiator Steel Rolling Garage Cabinet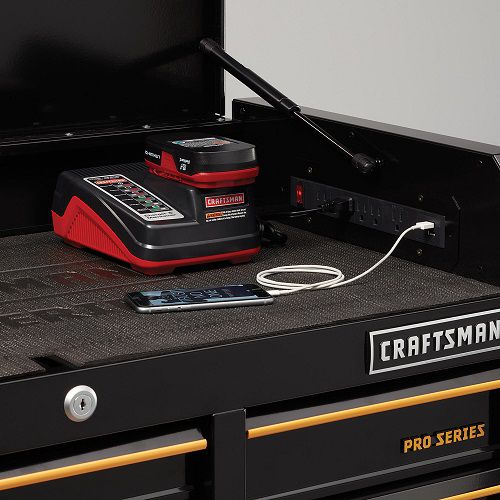 Power Storage
Dual-function storage gives your shop even more versatility. This Craftsman top chest features a power strip that will let you charge everything from an extra drill battery to your phone. Not only will it help you stay organized, but you won't have to sit around waiting for your backup battery
shop the Craftsman 26" 4-Drawer Top Chest
Put it on the Board
Much like the hooks from up above, peg boards allow you easy access to heavier items. A solid peg board can hold things like clamps, power tools, garden shovels and are endlessly versatile. Modify them to fit your workshop and you'll always be able to quickly grab and store tools without having to sift through cluttered drawers.
shop all wall storage
6 Tips for Organizing Your Workshop - Sears
---
---
---