Product Insight: Craftsman Tap and Die Sets

Craftsman Tap and Die Set
You know that when you are working on projects, the details can make a big difference! Our 75-piece tap and die set helps ensure that your bolts are clearly threaded for a secure fit.
Product Specifications
75-Piece Combination Tap & Die Carbon Steel Set - #52377
Combination Set: Includes both inch and metric sizes so you can modify or re-thread bolts to fit your projects.
Hardened, Precision-Ground and Polished Carbon Steel Surfaces: Make chip removal easy.
Hex-Shaped Dies: Accept sockets and wrenches as well as die stocks.
Rust-Resistant Satin Finish: Provides smooth thread cuts with less friction.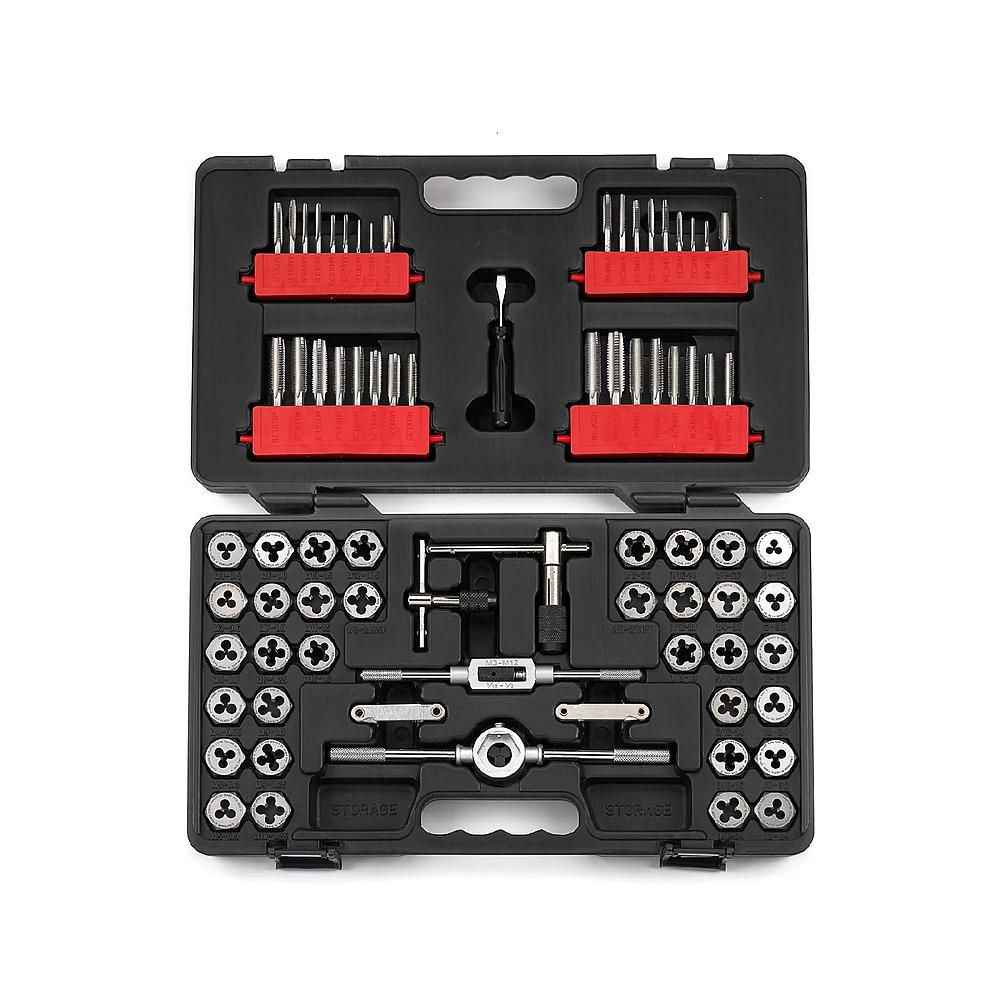 Check it Out
Be sure to purchase a bottle of Craftsman 4 oz. General Purpose Cutting Fluid (#52329) with your tap and diecarbon steel set. This fluid acts as a lubricant and extends the life of taps and dies by minimizing breaking and inhibiting rust. It can be used on all metals including steel, cast iron, aluminum and brass for every project need.
How About That!
As you begin to use a die to thread a bolt, it is important to move the ratchet back from time to time to help remove the burrs and shavings, residue left from cutting the metal off the bolt. If the shavings are not removed, they can get caught in the die and get jammed under the next tooth and damage the thread you are cutting.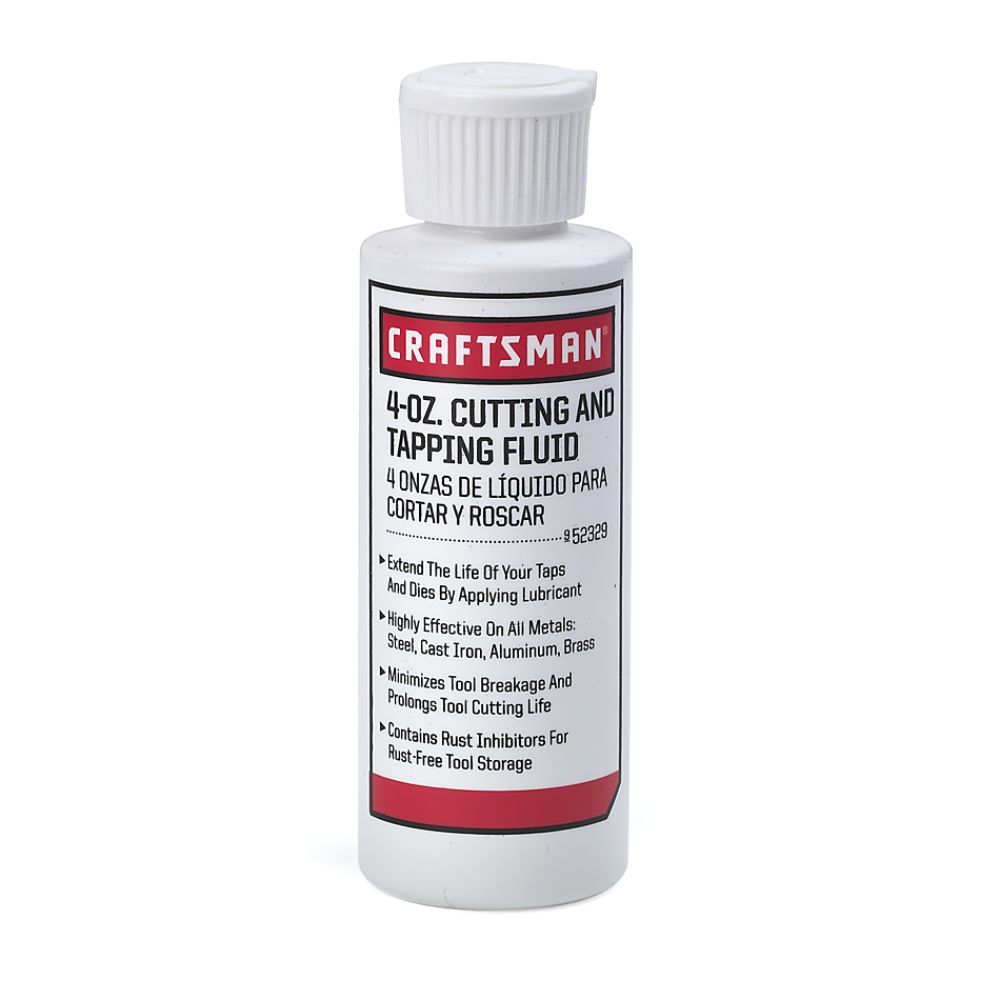 ---
---
---