Craftsman Light-Duty Floor Jacks
Craftsman Light-Duty Floor Jacks
---
Built with strength and safety in mind, these Craftsman® light-duty floor jacks are indispensable when it comes to making vehicle or equipment repairs.
Common Features and Benefits
High Standards: All Craftsman jacks meet or exceed the latest AMSE PASE 2014 standards.
Safety Overload Valve Bypass System: Helps protect you from jack damage or injury.
360° Pivot Rear Casters: These casters make it easy for you to position the lift.
Steel Construction: Provides lasting durability and strength.
Product Specifications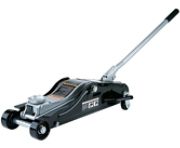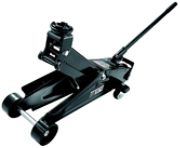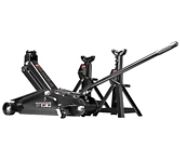 2¼-Ton Trolley Jack with Case - #50523
Hard Shell Carry Case: Makes it easy for you to safely transport your jack from place to place.
Lifting Capacity: Accommodates up to 4,500 lbs.
Lift Height: Raises heavy loads 5" to 15"H.
---
Can these jacks handle all types of vehicles?
The floor jack should be in proportion to the vehicle. A large vehicle requires a larger jack, while a smaller vehicle needs a smaller one. For the new, low-profile vehicles, you can use item #50165. However, it never hurts to have both as car purchases and the numbers of drivers can change over time.
Are these light-duty floor jacks only for garage use?
If you will be using your floor jack outside or in rough conditions, smaller more portable jacks are fine. If you will be working in a garage, you'll need a larger jack.
How About That!

Did you know that your light-duty floor jack will work more efficiently if it is purged from time to time? It's easy to do and will help keep your jack working at peak performance.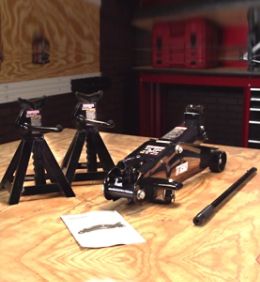 ---
---
---