A Beginner's Guide to Buying Car Jacks
A Beginner's Guide to Buying Car Jacks
Unless you have superhero level strength, you're going to need a car jack to work under your vehicle. There's a variety of types to give you the lift you need. Whether you're changing a tire or giving your vehicle fresh brake pads, here are a number of sturdy vehicle lifts to help you get the job done.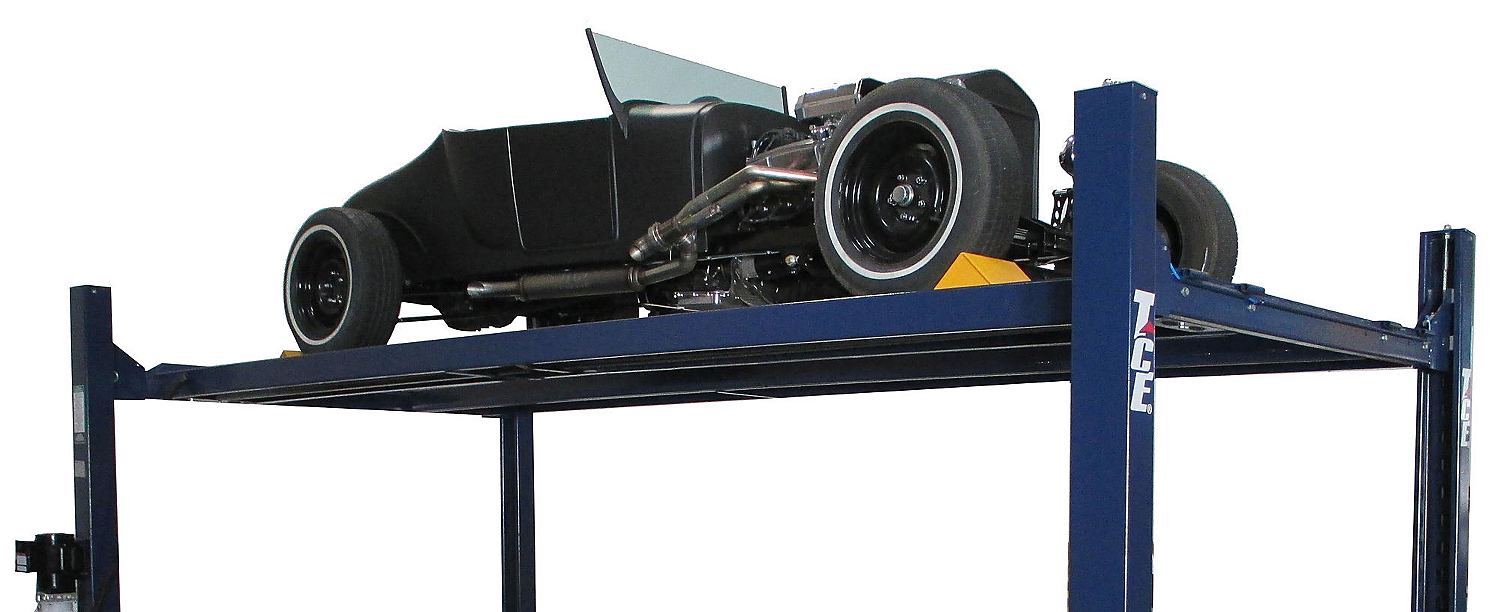 Scissor Jacks
A scissor jack should be kept in your vehicle at all times. In fact, many new cars come equipped with this light, compact model and a spare tire. The jack's crank makes raising and lowering a car easy, and it gives you just enough power to change a flat tire.
Standard lift capacity: 1.5 tons
Standard lift height range: 3" - 15"
Best for: Standard sedans and some light trucks
Shop all scissor jacks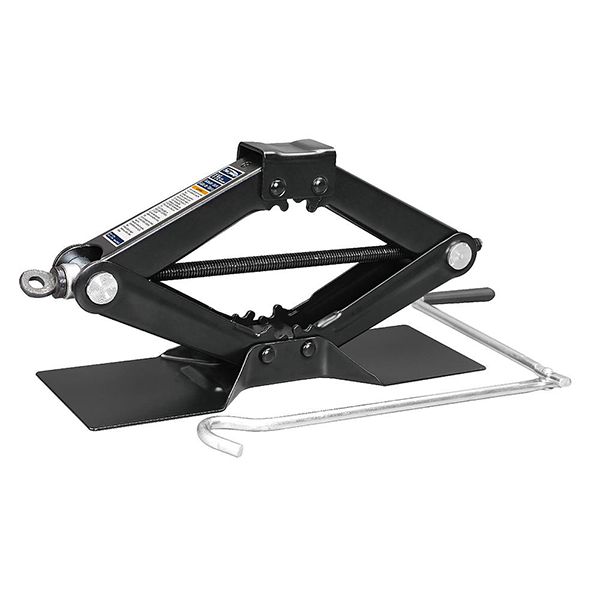 ---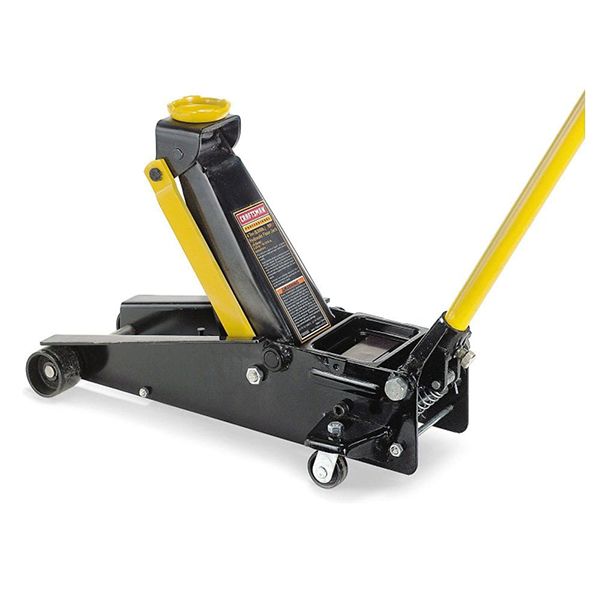 Floor Jacks
If you do frequent work on vehicles, a floor jack is an ideal choice. Also called a trolley or garage jack, this model is built to withstand constant use in a workshop. One of the biggest advantages of a floor jack is its ability to roll easily under most vehicles, delivering sufficient clearance while working. The jack's weight and sturdy steel construction make it essential for any mechanic. Simply set it, pump the lift's arm and get to work.
Standard lift capacity: Up to 6 tons
Standard lift height range: 3.25" - 22"

Best for: SUVs, trucks and low profile or standard sedans
Additional benefit: Caster wheels for easy maneuvering
Shop all floor jacks
---
Bottle Jacks
Similar to a floor jack, a bottle jack is very valuable because its lifting power is built to handle heavy loads and high clearances. This model also takes up considerably less space than other jacks, leaving more room for the everyday tools in your garage.
Standard lift capacity: Up to 20 tons
Standard lift height range: 7" - 19"
Best for: High clearance trucks and SUVs
Additional benefit: Short models available for low clearance, but heavy vehicles
Shop all bottle jacks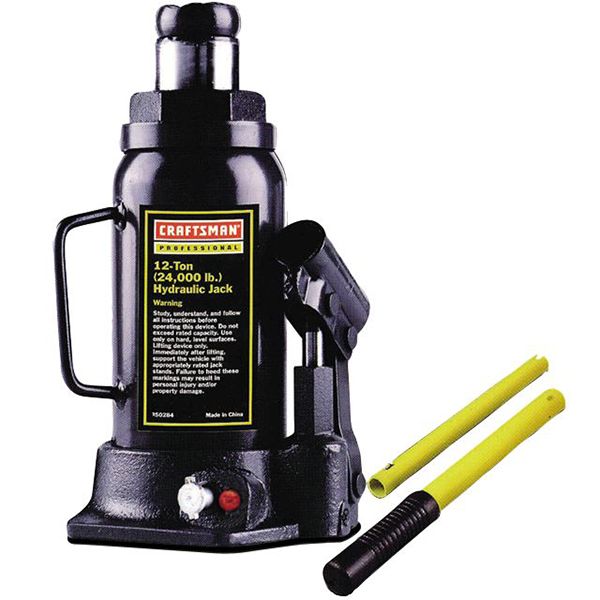 ---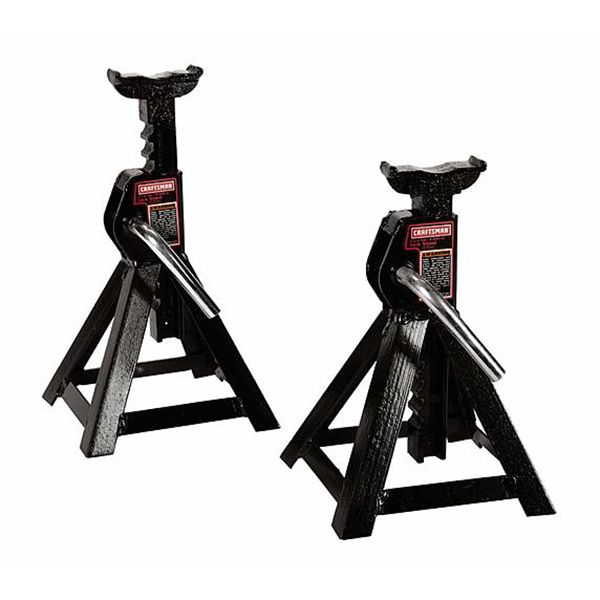 Jack Stands
Once you raise a vehicle with a floor or bottle jack, slide jack stands underneath it for security and stability while you work. These devices are built to keep your car steady in case the bottle or floor jack shifts while you work.
Standard hold capacity: 2 - 10 tons
Standard hold height: Up to 46"
Heavy-duty projects for everyday mechanics
Additional benefit: Wide bases for added stability
Shop all jack stands
---
Car Lifts
If you run a professional shop or garage, a car lift is vital when performing transmission work and other extensive repairs. It provides all the clearance you need, so you can roll other tools underneath the vehicle and work with ease.
Standard lift capacity: Up to 5 tons
Standard maximum rise height: 69"

Standard maximum lift height: 87"
Additional benefit: Two- and four-post options available
Shop all car lifts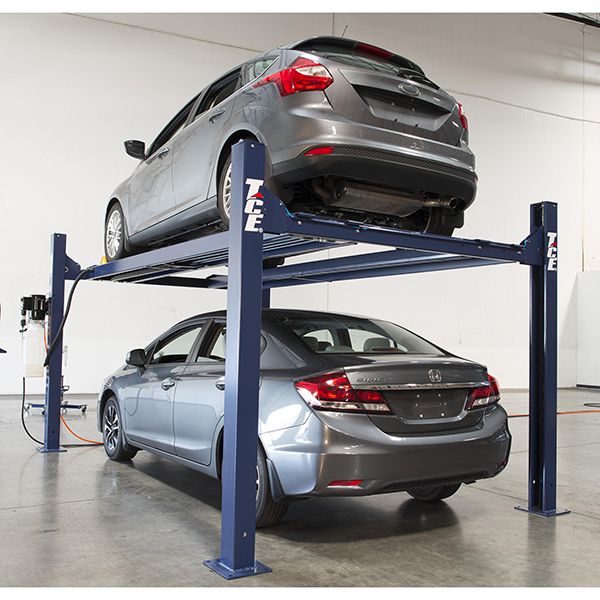 ---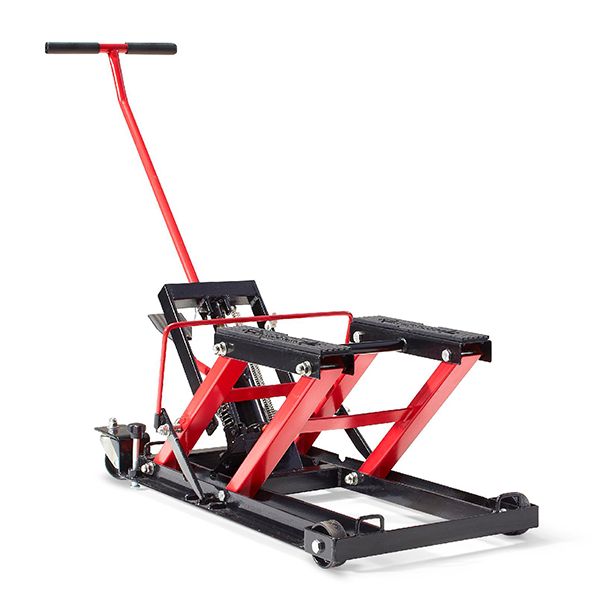 Motorcycle Jacks
Working on a motorcycle, ATV or jet ski requires a specific jack. This tool's ratcheting straps keep your recreational vehicle in place while you work, and its wide base delivers a solid surface for various types of small bikes and moto vehicles to sit comfortably.
Standard lift capacity: 3/4 ton
Standard lift height: Up to 19"
Additional benefit: Casters allow for easy placement and maneuverability
Shop all motorcycle jacks and lifts
---
---
---