Product Insight: Craftsman Torque Wrenches

Craftsman Micro-Clicker Torque Wrenches
Whether you are working on an engine or building a bike, the CM 3/8" or 1/2" drive micro-clicker torque wrenches will stay comfortable in your grip, even after hours of tightening bolts. Providing fast, accurate tension wherever you need it, this torque wrench will be a welcome addition to your toolbox.
Common Features and Benefits*
Alloy Steel Construction: Designed to withstand years of steady use.
Ergonomic Plastic Grips: Provide comfort, even after prolonged use.
Two Scales: Feature inch-pounds or foot-pounds and metric (Newton-meters).
Target Click and Locking Features: The click makes it clear when your target torque is reached and the locking feature adjusts quickly and easily.
Torque Capacity: The range of torque the wrenches can handle. They're accurate to +/- 4% of load requirement within this range.
*Features vary by item. See chart for details.
Ask An Expert
How can I make sure I don't overtighten bolts?
Fortunately, these ratcheting wrenches eliminate the guesswork. You simply select the setting, lock it in and start tightening. When the wrench starts to click, you know you have reached your setting. It is possible to overtighten though, so if you must, proceed with caution.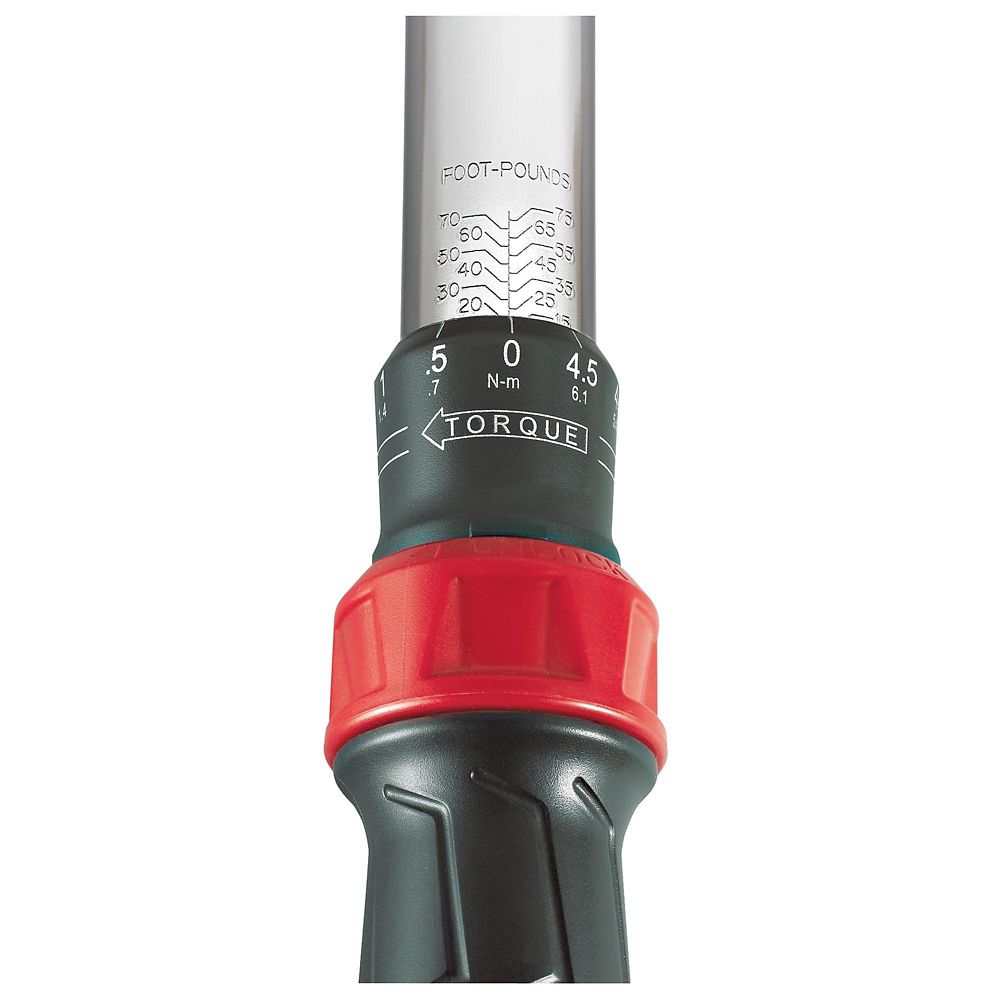 ---
---
---