A Beginner's Guide to Buying a Sander - Sears
A Beginner's Guide to Buying a Sander
No project is done until all the hard edges and rough spots have been smoothed out. A quality sander will help you give all of your pojects a smooth and professional finish. There's a variety of sander types to help you work the way you like. Don't let a stray splinter get in the way of enjoying your new chair or bookshelf. Let's take a look so you can start putting the finishing touches on your latest project.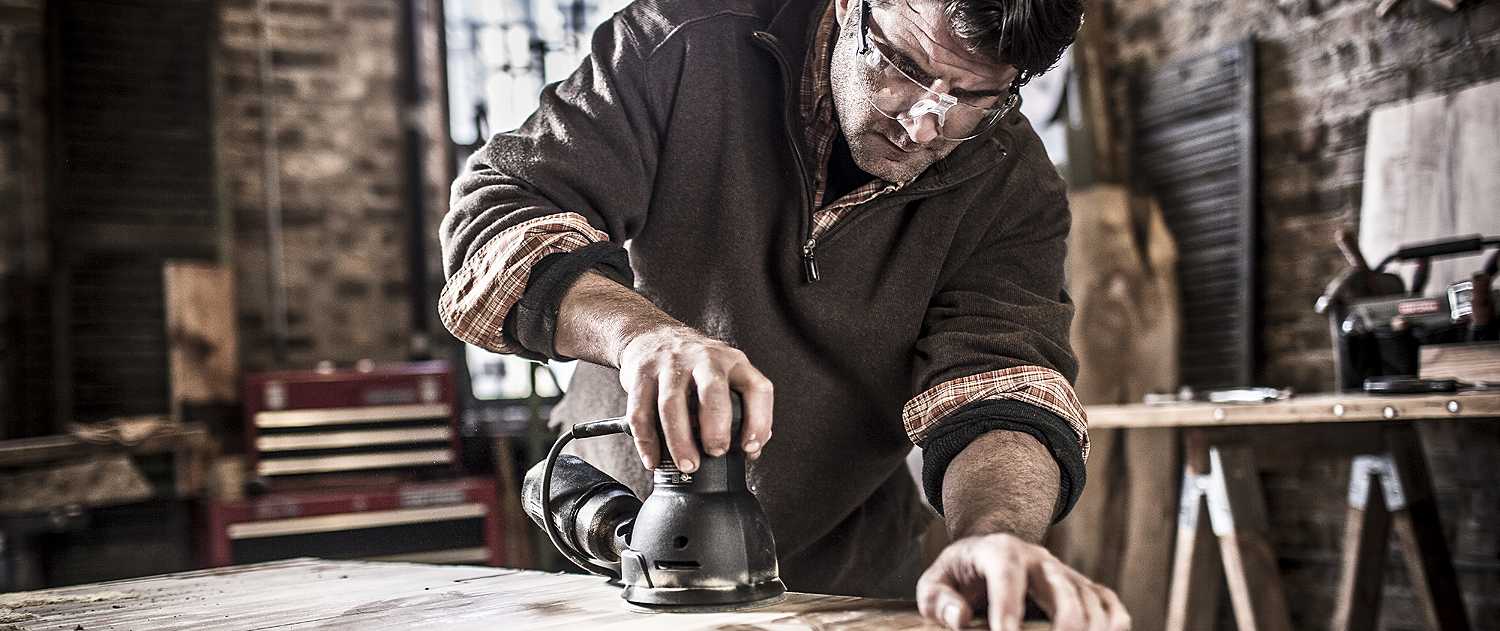 Belt Sanders
Featuring a powerful motor powering a continuous wheel of sandpaper, these models are made to sand down extremely rough material typically early on in a project.
Benefits & Uses of Belt Sanders...
Doors and tabletops - These devices are ideal for finishing medium or heavy-duty wooden objects. This typically works well on thick tabletops and doors that require smooth finishes.
Removing old finish - Stripping paint off old wood requires plenty of strength. Belt sanders are strong enough to remove old finish off anything from panels to large floorboards.
Shop all corded belt sanders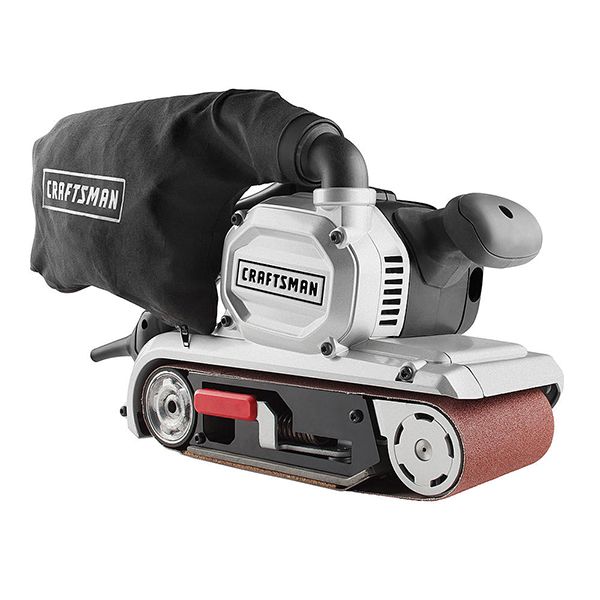 ---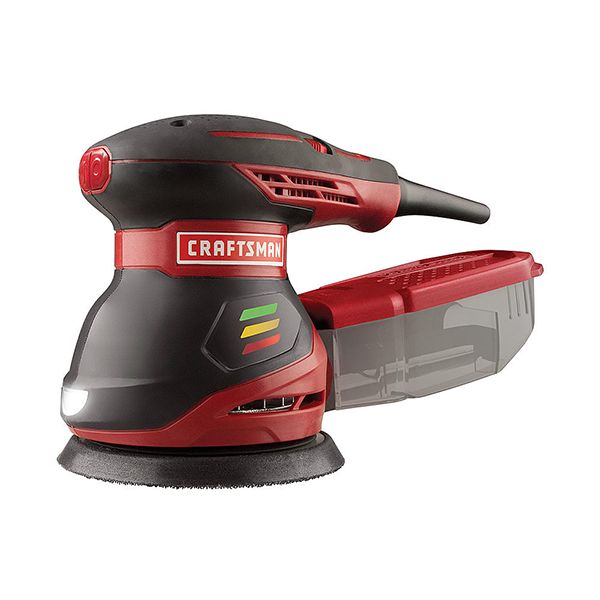 Random Orbital Sanders
Random orbital sanders, which move in a circular motion, are available with square and rounded sanding pads. They're designed to have the power of a belt sander, but move in a way that the abbrasive material always travels in a new path so you get a smooth, even finish.

Benefits & Uses of Orbital Sanders...
Variety of materials - Both types of orbital sanders are versatile, meaning you can finish almost any metal or wooden object with one.
Sanding paint off furniture - The lightweight design of standard and random orbital sanders gives you ample power and control to touch up a layer of paint with a handheld device.
Shop all corded orbital sanders and cordless orbital sanders
---
Detail Sanders
These low-profile sanders are made to put the finishing touches on any project. Plus, their build is made to get into hard to reach places that a standard sander can't reach.
Benefits & Uses of Detail Sanders...
Corners and tight areas - Detail or sheet sanders have square or triangular-shaped pads that can usually squeeze into difficult spots, such as corners and edges.
Grooves - If you're finishing cabinets, chair spindles or pleated designs on wooden furniture, these types of sanders are specially shaped to work on those tough spots.
Shop all detail sanders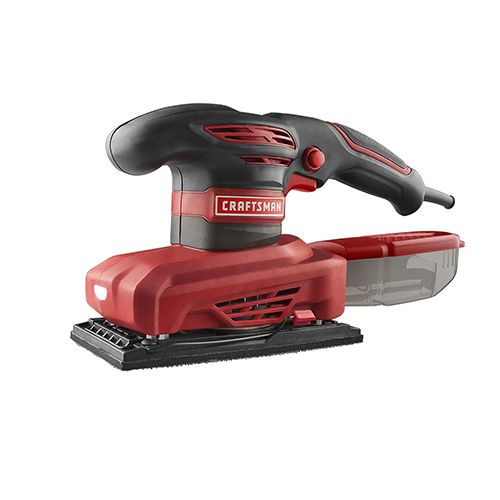 ---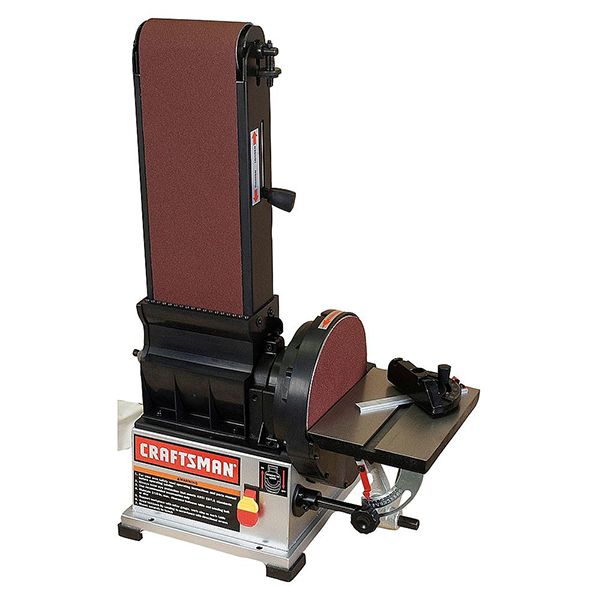 Bench Sanders
A bench sander is a stationary tool that typically had two different sanding surfaces. One acts much like a belt sander and the other is a disc sander that runs on the side.
Benefits & Uses of Bench Sanders...
Skilled woodworkers - If you consistently work on complex or commercial woodworking projects, bench-top models are a perfect option. Some models come with both belt and disc-style sanders to finish all types of wooden objects.
Accuracy - Their stability, table and miter gauge allow you to sand down pieces with extreme accuracy to ensure you only take off material in the area you need.

Shop all bench sanders
---
Dust Collection
Particulate separation - Some sanders have special systems that separate dust from air before recirculating.
Dust shrouds - Dust shrouds and ports provide connections to wet or dry vacuums to pull away debris as you work.
Bags - Dust collecting systems can come in either a space-saving bag or an easy-to-clean hard-shell container.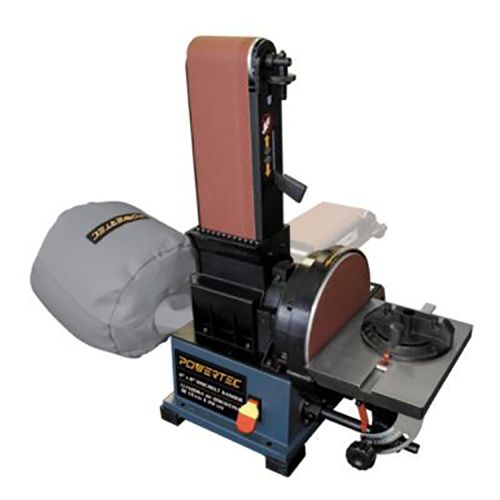 ---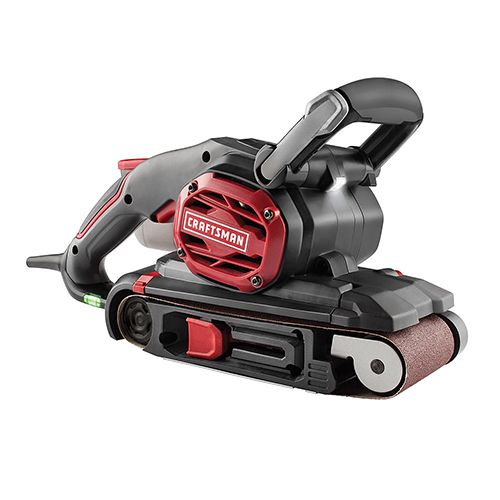 Conveniences
Padded grips - Certain sanders come with specially padded grips to help keep your hand comfortable while you work.
Vibration reduction - Some advanced models offer vibration reduction technology that decreases movement, making the devices easier to operate.
Trigger locks - Locking triggers lock a sander into position, allowing you comfortably change the position of your hands once the sander is working.
---
---
---