A Beginner's Guide to Buying Tool Storage Units
A Beginner's Guide to Buying Tool Storage Units
The last thing you need to add to a complicated project is rummaging around a messy work bench for a tool. Along with keeping you organized, these tool storage options allow you to maximize your entire workspace. There's a wide range of styles to choose from, so let's take a closer look and find the right one for your workshop.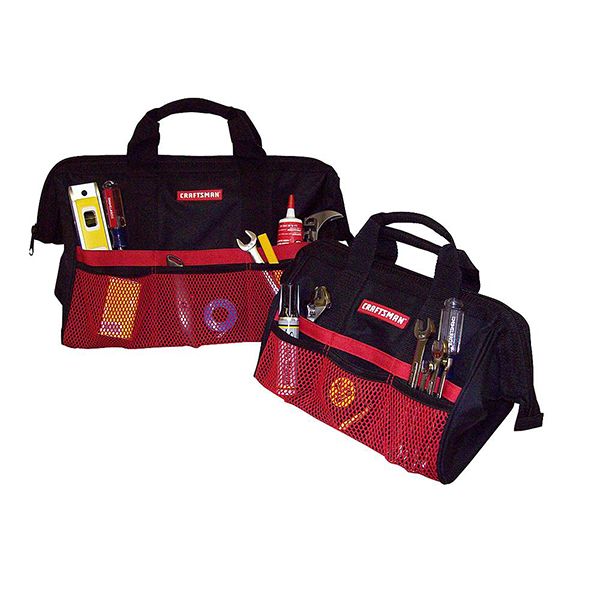 These tool bags are lightweight and durable to travel with you when making household repairs.
Benefits of Tool Carriers...
Small hand tools - If you need a place to store anything from screwdrivers to pliers, a tool bag is perfectly equipped to hold most types of small tools and components.
Minor on-the-go projects - You might only need small tools for a minor project. Instead of hauling a large tool box or top chest, use a durable but space-saving tool bag on the road.
---
A portable tool box allows you to take your collection on the road or around the house with ease.
Benefits of Portable Tool Boxes....
A novice handyperson - A tool box is perfect for small tool collections or novices who don't have an elaborate workshop. If you eventually upgrade to a tool chest, the portable tool box can come in handy for on-the-go tasks.
Small homes and apartments - If you live in a small home or apartment, it might not have space for a large workshop. A portable tool box is perfect when your repair needs and space are limited.
Those on a budget - Advanced storage devices can cost hundreds of dollars or more. Many portable tool boxes are available at affordable prices and can still store many types of tools.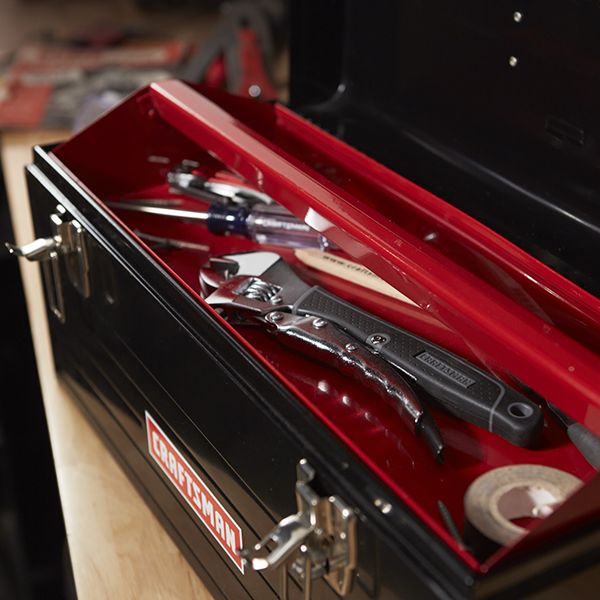 ---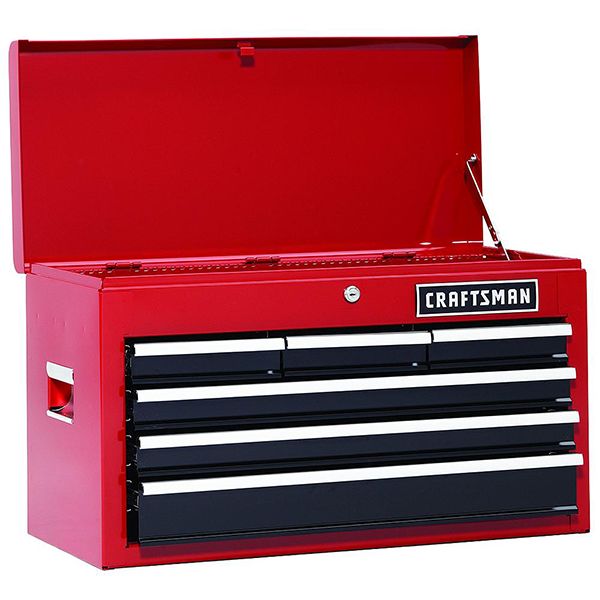 A bottom, medium or top tool chest offers a durable and safe storage area for your most important tools.
Benefits of Tool Chests...
Professionals - This type of storage unit features multiple drawers so you can effectively organize all types of tools and components. Each model is sturdy yet compact enough to haul in your work truck or SUV.
Medium tools - A bottom, top or medium chest is typically larger than a portable tool box, meaning it's able to hold both small and medium-size tools.
---
Mix-and-match your tool chests to create a custom storage area to keep your entire collection neat and organized.
Benefits of Combination Tool Chests...
Large tools and tool sets - Combination chests are perfectly designed for complete tool sets or large power tools. Some models feature more than 20 drawers to handle all types of devices and components.
Professional-grade workshops - It's important to have a tidy workshop. If you have a large workspace, this type of storage unit can effectively keep your tools in order.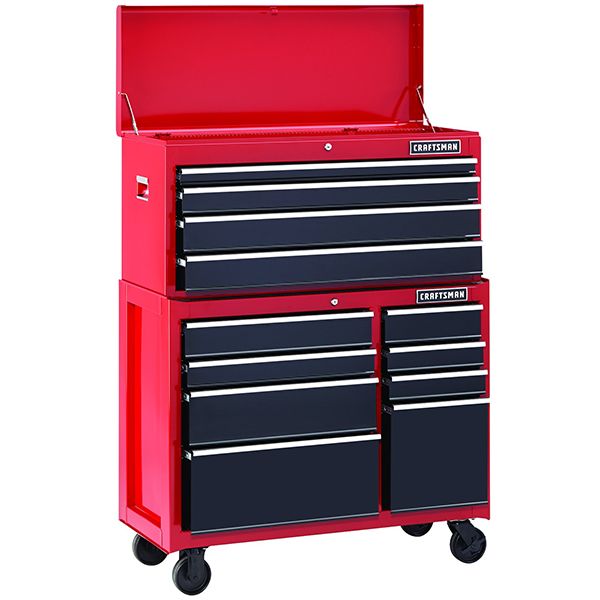 ---
Features of Tool Storage Units
Conveinence Features
Soft-close drawers will slowly pull themselves closed after you release them. That way they don't slam and ruin your layout.


Rubber grip feet keep boxes from moving on the job.

Plastic tool boxes are light weight and offer solid protection.

Bottom rollaway tool chests have wheels for convenient movement.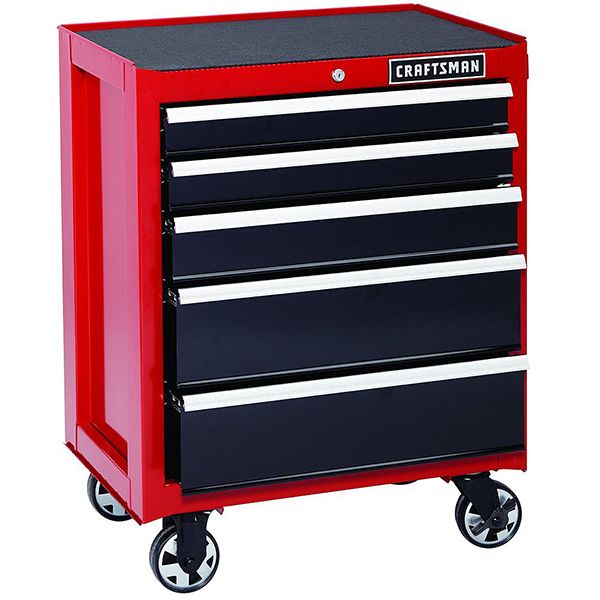 ---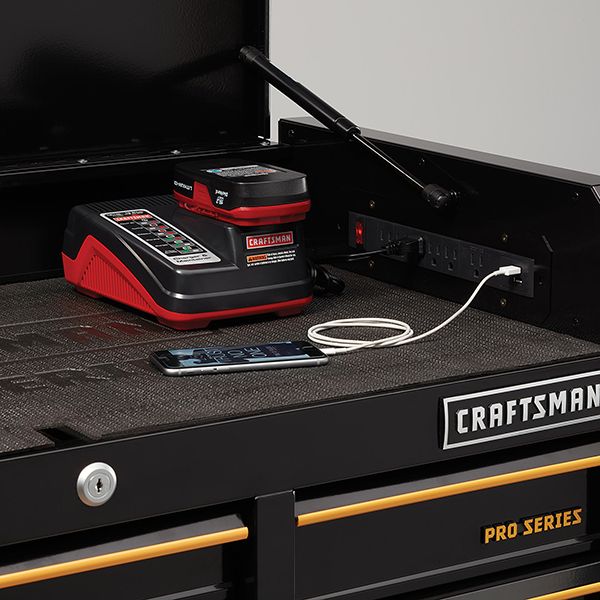 Specialty Features
In tool chests, there are integrated outlets to plug chargers for various battery-operated tools.

USB outlets will let you keep your phone or speakers charged so you can keep connected and listen to tunes while you work.


Smart technology allows you to lock your tool chest from your phone.

Struts will hold lids open for easy access to your most used tools.



---
---
---