Digital Camera Buying Guide
If your camera phone is leaving you with dark, blurry images then it may be time to find a new camera. Digital cameras use a combination of light and mirrors to capture your precious memories, giving them a huge picture-taking advantage over phone cameras. Purchasing a digital camera can provide the features you need to take a frame-worthy still from your kids' soccer games, musical performances or your own celebrations. With a little bit of research and assessing what your main needs are, you can easily find the camera that's right for you.
Why buy a new digital camera?
New digital point-and-shoot cameras come with easy-to-use settings to suit your specific photography needs.

Digital single lens reflex (DSLR) cameras give you professional quality photographs you can use on family Christmas cards or to take portraits of your children.

New technology allows for automatic settings that will change the f-stop and shutter speed before you even take the photograph. This adjusts the amount of light you take in, so when you snap the picture, your end result is an evenly lit and sharp image no matter what.
---
Other considerations and features of digital cameras
Photo technology
Megapixels are the number of pixels per million that your camera records

Image sensors pick up the surrounding light to create your image

ISO sensitivity rates the camera's ability to shoot in low-light situations

Image stabilization counteracts the movement of your hands for perfect stills

Optical and digital zoom allow you to take a close-up of your subject

Waterproof or water resistant cameras can withstand moisture

DSLR and point-and-shoot cameras both have similar technological advances but differ in other features
Learn more about camera features and settings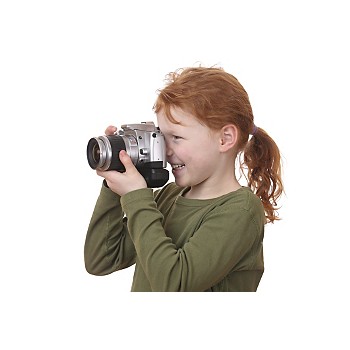 ---
Physical features
Detachable DSLR lenses can include wide angle, standard, telephoto, macro and fisheye

Different size LCD displays are available

Articulated screens make it easy to show your favorite shots while you hold your camera

Rechargeable battery packs or disposable batteries offer you different options when deciding on a camera
Learn more about camera features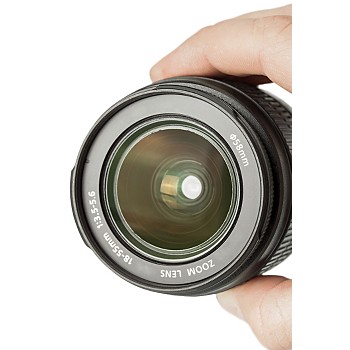 ---
Camera settings
Video recording allows you to capture moments not only in stills but also in motion

Manual settings give you full control over your camera and allow you to adjust aperture, f-stop and shutter speed

Shooting modes like continuous shooting, low light, portrait, landscape, macro, nighttime, sports and panorama offer a quick way to change the setting on your camera for a perfect shot whether you want a change in depth of field or want to capture moving images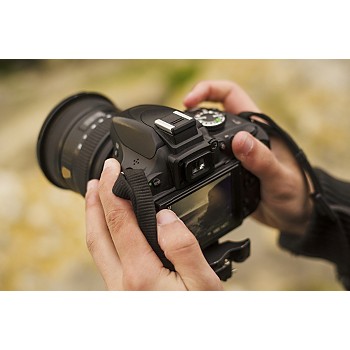 ---
---
Types of digital cameras
Digital point-and-shoot cameras
Often referred to as a compact camera, a point-and-shoot camera is easy-to-use. Just press the shutter and you've got a perfectly focused picture that's ready for Internet sharing or scrapbooking.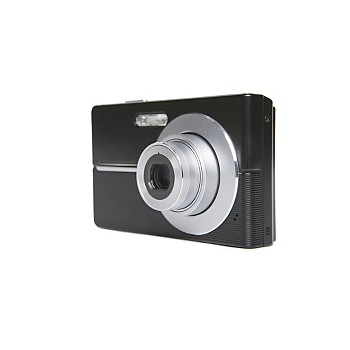 Digital point-and-shoot cameras are best for...
Beginners: These cameras are great for young people and adults looking to learn the basics of photography.
People who need user-friendly devices: All you have to do is point and press the button. You don't have to adjust advanced camera settings and complicated modes.
Families on a budget: With point-and-shoots starting at around $50, these cameras are affordable and capture family memories.
---
Digital SLR cameras
Digital single-lens reflex (SLR) cameras combine the use of mirrors and an image sensor to give you high quality shots in a digital format. DSLRs give you more artistic freedom to create unique photographs with manual settings and automated modes alike.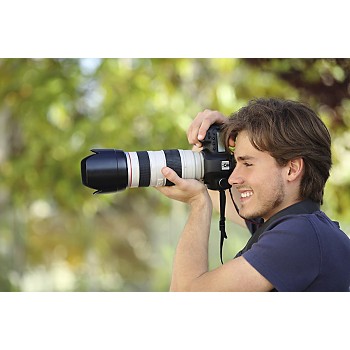 Digital SLR cameras are best for...
Advanced photographers: DSLRs give you the freedom and flexibility to manually change settings and take unique nighttime photos. If you want to photograph the moon, for example, the DSLR is for you. This way, you get the photograph you were imagining in your head.

Travelers: While DSLRS are bulky, the picture quality makes up for the space they take up while you pack. With higher megapixel counts, you'll be able to blow up that gorgeous shot to poster size without losing any of the quality.
Families looking for professional quality shots: If you're familiar with photography and want professional quality portraits or perfect stills of your kids' sporting events, this style of camera will give you all that and more.
---
For beginners and users who aren't interested in tampering with aperture and shutter speed, point-and-shoot cameras take pictures without manual mayhem. Point-and-shoots also fall within a small budget, so you're not spending your savings on a camera where you won't use all the features. Photography lovers and those interested in creating high-quality keepsakes will get the most out of a DSLR. You'll have crystal clear images you can give as gifts or keep for yourself. This may be a steep investment, but you won't need any other camera once you learn all the features and functions of your DSLR. Decide what's right for you based on your current needs, and you'll find the camera that suits your lifestyle.
---
---
---