Camera Showdown: Waterproof vs. Water Resistant Cameras
Camera Showdown: Waterproof vs. Water Resistant Cameras
If you want your photos to make a splash, consider getting a camera that's waterproof or water resistant. However, these types of digital cameras aren't exactly the same. With a waterproof camera, you can capture cool shots swimming with stingrays on vacation, while water-resistant cameras help you get shots of the kids playing soccer in the rain. Compare the two different types of cameras to discover which will be the best option for you.
| | | |
| --- | --- | --- |
| | Waterproof | Water Resistant |
| Submergible | Yes | No |
| Depth Limitations | Usually up to 10m | N/A |
| Time Limit | Usually up to 1 hour | N/A |
| Camera Type | Point-and-shoot | DSLR and point-and-shoot |
---
Advantages of a Waterproof Camera
Unique images - Capture unique family shots while you play in the pool or in the ocean on vacation.
Weatherproof - Rain or shine, you'll be able to use this camera without worrying about water damage.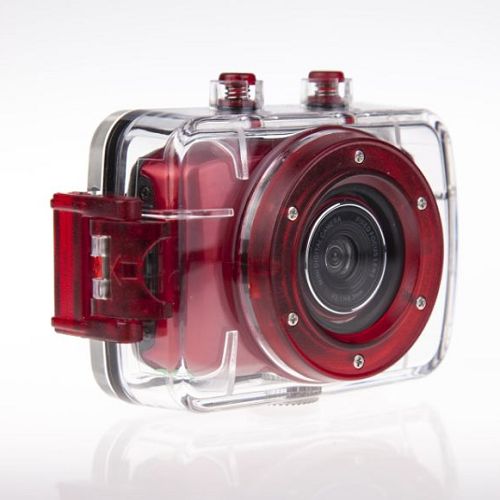 Limitations of a Waterproof Camera
Durability - If the outer casing of your waterproof camera breaks or cracks, water can leak in and damage the electrical components.

Time and depth limit - Most waterproof cameras can only go about ten meters under water without water pressure affecting the camera, and have about an hour limit of use under water.
Shop all waterproof cameras
---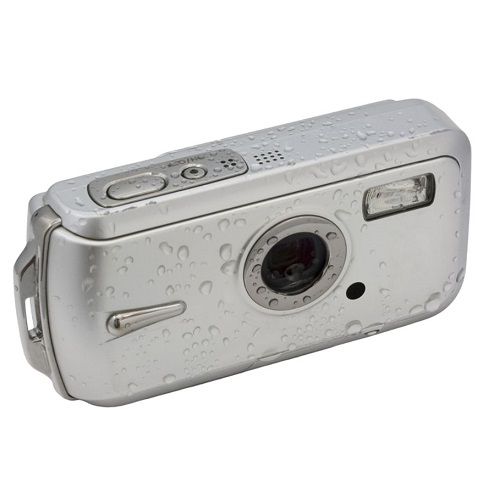 Advantages of a Water-Resistant Camera
Kid-proof - If you have young children running around the house, consider a water-resistant camera to avoid damage due to spilt liquids.
Somewhat weatherproof - You can still use your camera in rain or snow, just make sure you protect the outer body.
Limitations of a Water-Resistant Camera
Not submergible - These cameras are resistant to minor splashes or exposure to precipitation, but they are not meant to go completely underwater.
Can still be damaged by water - Water resistant doesn't mean it can't be damaged by water; moisture can still seep into the camera body causing an electrical problem.
Shop all water-resistant cameras
---
---
---