Printer Showdown: Inkjet vs. Laser Printers

When you're outfitting a home office, selecting the right printer is very important. Two of the most common machines on the market are inkjet and laser printers. While they're both useful, each one has its own features and qualities. Here are some factors to consider when choosing between laser and inkjet printers.

Printer Showdown: Inkjet vs. Laser Printers
| | | |
| --- | --- | --- |
| | Inkjet Printer | Laser Printer |
| B&W Printing Speed | Up to 20 pages per minute | Up to 45 pages per minute |
| Color Printing Speed | Up to 16 pages per minute | Up to 28 pages per minute |
| Photo Printing | High quality | Average quality |
| Size | Small to medium | Medium to large |
| Price | More affordable | Less affordable |
Advantages of Inkjet Printers
Compact designs - Inkjet models are usually small, so they can fit easily on a desk or other small space in an office.
Affordable ink cartridges - Inkjet cartridges are typically more affordable and easier to replace than their counterparts.
Good for printing photos - Inkjet printers are excellent for printing images. Since they produce vivid colors and almost no pixelation, these machines are great options for personal or professional photographers.
More affordable - Inkjet printers generally have a lower price than laser printers and other models.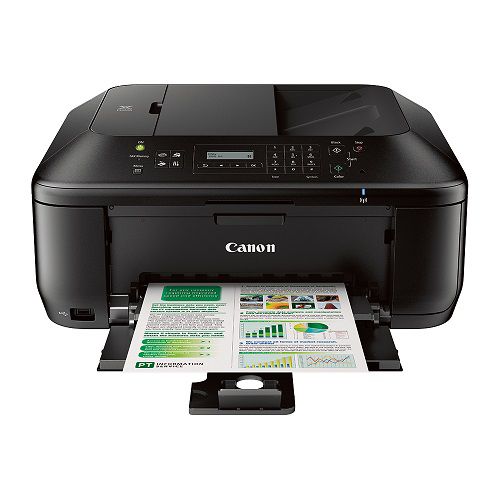 Limitations of Inkjet Printers
Prone to smudging - While their anti-smudge technology has improved, inkjet printers can sometimes cause smearing, especially when printing high-volume projects.
Slower printing times - These models usually take longer to finish printing tasks than other machines, so printing multiple pages or large documents could take some time.
Inkjet cartridges can stain - If inkjet printer cartridges leak, they can stain documents, hands and clothing.

Shop all inkjet printers

---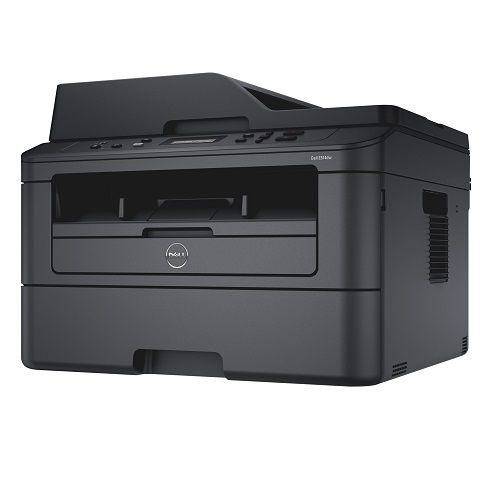 Advantages of Laser Printers
Helps reduce smudging - If you're printing important text or images, only laser printers reduce smudging because they fuse the text and images to the paper.
Fast printing times - Laser models can handle jobs very quickly and can usually handle up to 45 pages per minute.
Handles large tasks - These machines are able to generate high-volume printing jobs more quickly and efficiently than other types of printers.

Limitations of Laser Printers
Large size - Many laser models are large, meaning they might be hard to fit in tight spaces.
Toner can be pricey - Laser printer toners, especially color ones, are more costly than other ink cartridges.
Noisy operation - These machines can be a bit loud during operation.

Shop all laser printers

---
---
---