Tech Showdown: Tablets vs. Laptops - Sears
Tech Showdown: Tablets vs. Laptops

You've got a smartphone, but you still need a tool that can do more. So do you go with a tablet or a standard laptop? Both offer a variety of advantages while still letting you go wherever you need to go. Ultimately the decision will come down to what you plan on using it for and what it can do for you. Let's take a look so you can get the device that is going to have the greatest impact on your life.
| | | |
| --- | --- | --- |
| | Tablets | Laptops |
| Price* | Low-moderate | Low |
| Touch Screen Enabled | Yes | Some models |
| Keyboard/Mouse Enabled | Separate accessory required | Built-in |
| Screen Size | Small-moderate | Moderate-large |
| Storage Space | Low | Very high |
| Multitasking Capability | Limited | High |
| Battery Life | Long | Short-Moderate |
| | | |
---
Advantages of Tablets
Portable - The slim construction of a tablet makes it easy to carry in any bag or backpack. You also can hold it with one hand for easy reading and browsing.
Touch-screen features - A touch screen is convenient and fun, enabling intuitive gestures for scrolling, zooming within pictures and documents or controlling games.
Limitations of Tablets
Less ideal for business - You'll need a separate keyboard and mouse accessory for a tablet to write detailed documents or perform edits. The small screen size also makes it hard a bit difficult to create elaborate memos or spreadsheets.
Limited multitasking - While some models have multi-app support, you'll have less room on screen to juggle multiple app windows compared to a laptop.

Browse all tablets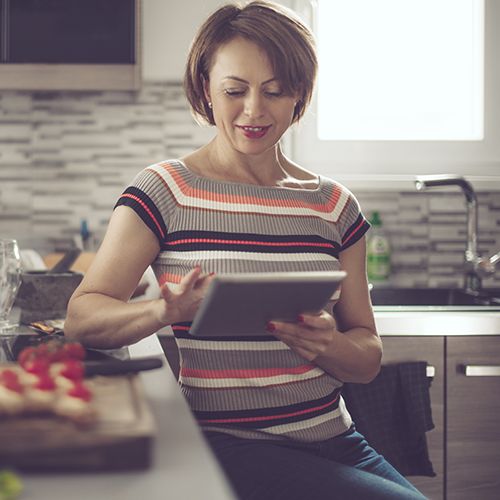 ---
Advantages of Latops
Excellent for productivity - With a built-in trackpad mouse and keyboard and the option to run many business and office-oriented programs, a PC laptop is the best way to get serious work done.
Best option for multitasking - A laptop with Windows is designed to run many programs at once, and you can organize your screen the way you like to keep track of everything.
Limitations of Laptops
Less portable - Most models can be quite heavy and bulky, making them harder to carry around. They also have shorter battery lifespans that might require you to carry an extra charger accessory.
Harder to use anywhere - The size and form factor of laptops means you can't use them everywhere. You'll want some space to place the computer on a secure surface so you can type and use the trackpad with both hands. It's harder to find the right spot for this, compared to a tablet which can be held with one hand and operated with the other.

Browse all laptops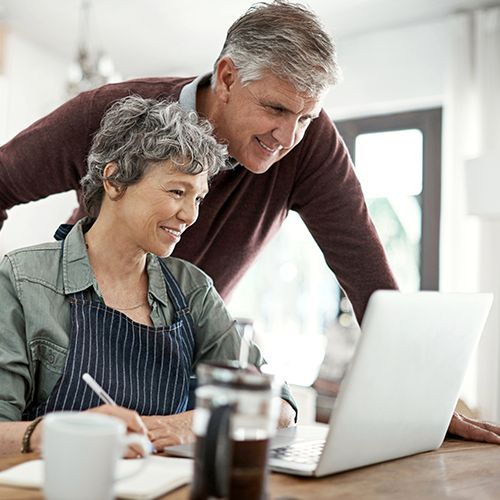 ---
---
---