Xbox One vs. PS4 vs. Wii U
The next generation of gaming is here as all three major console manufacturers have recently released their latest systems on the market. Sony's PlayStation 4 (PS4) and Microsoft's Xbox One are similar in technical power, with both consoles having specs comparable to high-end PCs. However, both systems have some unique elements and peripherals that set them apart from one another. Nintendo's Wii U is slightly less powerful, but uses an innovative tablet-style controller that allows for new control options and gameplay without a TV. Find out which system fits your gaming interests by comparing the features of these three consoles.
| | | | |
| --- | --- | --- | --- |
| | Xbox One | PS4 | Wii U |
| Power/Graphics Capability | High | High | Moderate |
| Hard Drive Capacity | 500 GB | 500 GB | 8 GB or 32 GB |
| Backwards Compatibility | No | No | Yes |
| Off-TV Play | No | With PS Vita portable console | Built-in |
| Online Gameplay | With subscription | With subscription | Free |
| Media Options | Blu-ray/DVD, streaming apps and cable integration | Blu-ray/DVD, streaming apps | Streaming apps |
| Video/Gameplay Sharing | With upcoming app | Built-in | No |
| Wireless Controller | Rechargeable battery sold separately | Rechargeable | Rechargeable |
| Voice/Gesture Controls | Voice and gestures with optional accessory | Voice built-in; camera sold separately | No |
| Price* | High | High | Lowest |
---
Xbox One
Advantages of Xbox One
Kinect Voice and Gesture Control Available - The Xbox One can connect to the Kinect camera so your console can recognize multiple users' voices and gestures for effortless control of games and media.
Snap Feature - Multitask by adding an app to one side of the screen, so you can chat with friends, watch movies or check out hints and tips on the Web while you play games.
Cable Box Integration - The Xbox One can connect directly to your cable box or DVR so that you can control your TV from the console with easy voice commands.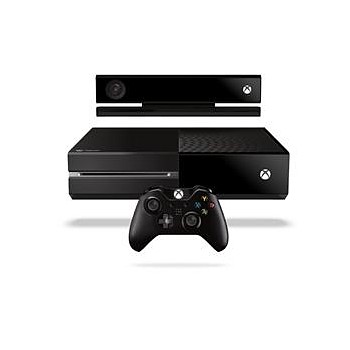 ---
Limitations of Xbox One
No Off-TV Play - The Xbox One is the only new console with no options for playing your game on a portable device without the need for a TV.
Controller Uses Batteries - Out of the box, the wireless controller uses AA batteries. A rechargeable battery pack is sold separately.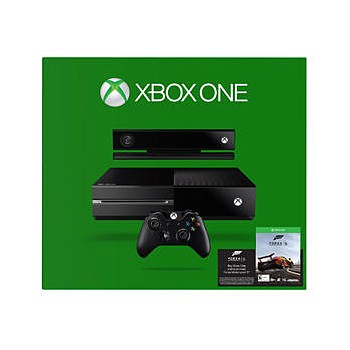 ---
Playstation 4 (PS4)
Advantages of PS4
Integrated Sharing - Stream gameplay or upload clips and screenshots simply by pressing the controller's "Share" button during any game.
DualShock 4 Controller - The PS4 controller is rechargeable out of the box and also features a headphone jack to play game audio without disturbing others.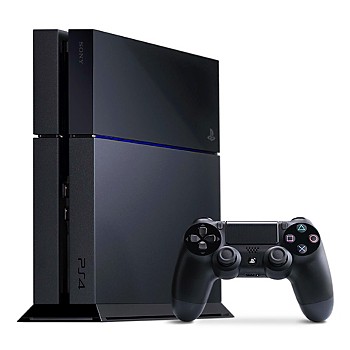 ---
Limitations of PS4
Remote Play with Separate Device - You can only play games off TV with the PlayStation Vita portable console, necessitating a separate purchase.
Online Play Requires Subscription - A PlayStation Plus monthly or yearly fee is required to access online multiplayer.
Not Backwards Compatible - Disc-based and digital download games for PlayStation 3 will not work with PS4.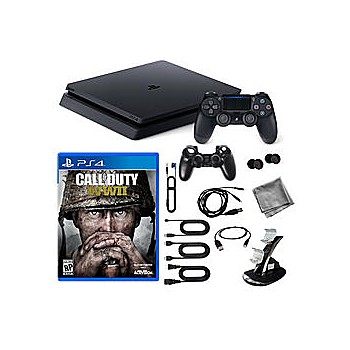 ---
Wii U
Advantages of Wii U
Off-TV Play - The Wii U's tablet-style GamePad controller lets you fully enjoy games even when someone else is using the TV.
Free Online Multiplayer - No extra fees to compete and cooperate with friends online.
Backwards Compatibility - Play disc-based games from the extensive Wii library on Wii U.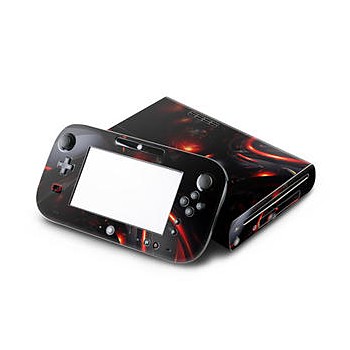 ---
Limitations of Wii U
Less Power - The Wii U's graphical and technical capabilities are closer to the last generation of consoles such as PlayStation 3 and Xbox 360.
Less Hard Drive Space - Both the Basic and Deluxe models of the Wii U have small hard drives that could easily fill up with digital content over time.
Fewer Media Options - The Wii U supports some familiar streaming apps and cable providers, but does not play Blu-ray or DVD movies.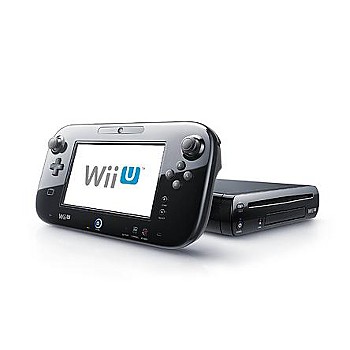 ---
---
---