Surround Sound vs. Stereo Systems
Whether you're setting up a home theater or finding an audio source for music, there are many types of speakers available. The two most common options audio systems are surround sound and stereo. When deciding between both types, there are various features to look over. Here are some considerations to keep in mind when deciding between surround sound and stereo system.
| | | |
| --- | --- | --- |
| | Surround Sound | Stereo |
| Standard Number of Speakers | 5-7 with subwoofer | 1-3 with subwoofer |
| Standard Number of Audio Channels | 5-7 | 2 |
| Home Theater Experience | Best | Average |
| Music Experience | Average | Best |
Surround Sound
Advantages of Surround Sound
Cinema-quality viewing. By enclosing the sound from all angles of a room, surround sound truly immerses yourself in what you're watching. The higher number of channels allows specific sound effects from movies to stand out when they're isolated through a single surround sound speaker.
Heightened gaming experience. First-person and third-person video games usually use surround sound to help mimic realistic scenarios. When a gamer sits in the center of this speaker setup, the game's sound comes from all directions that immerse you in the graphics.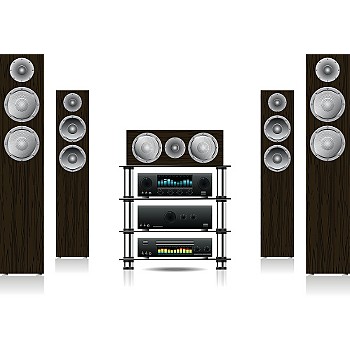 ---
Limitations of Surround Sound
Not ideal for music. Since most songs are recorded for stereo, the extra surround sound doesn't really enhance music like other speakers.
Less affordable. Due to the higher number of channels and speakers, a full surround sound system can be costly. If you opt for a system with Bluetooth connectivity, the price can be even higher.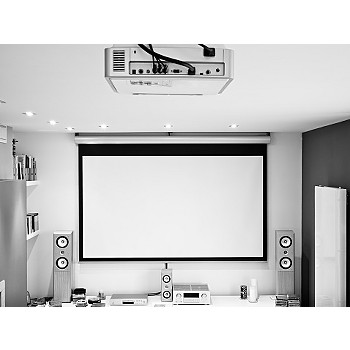 ---
Stereo
Advantages of Stereo
Perfect for music. With most music produced in stereo, you'll be able to enjoy your favorite tracks the way they were meant to be heard.
More affordable. Since you typically just need two stereo speakers in a standard-sized room (three with a subwoofer in a large area), you can purchase a high-quality set at a more affordable price than surround sound models.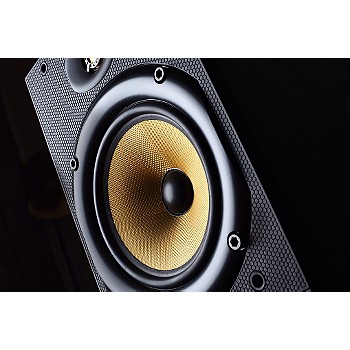 ---
Limitations of Stereo
Not ideal for certain genres. While surround sound is perfect for action movies, sports and dramatic TV shows, stereo speakers don't capture the same sound.
Subpar video gaming experience. Stereo systems are limited by their available audio channels. This doesn't provide as immersive of an experience as surround sound.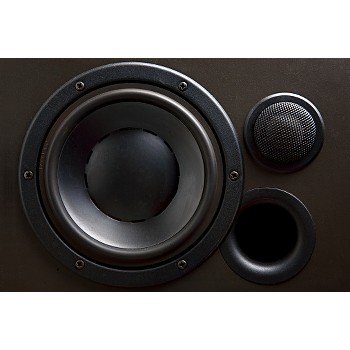 ---
---
---