5 Tips for Throwing an Epic Super Bowl Party - Sears
5 Tips for Throwing an Epic Super Bowl Party
It's finally time for the big game! Even more importantly, it's time to show off your hosting skills for the Super Bowl. Throwing an epic shindig is as key to a great night as your quarterback throwing TDs. We can't guarantee that your team will come out on top, but we can help ensure that your party goes off without a single party foul. Let's get into the huddle and get down to some serious party Xs & Os.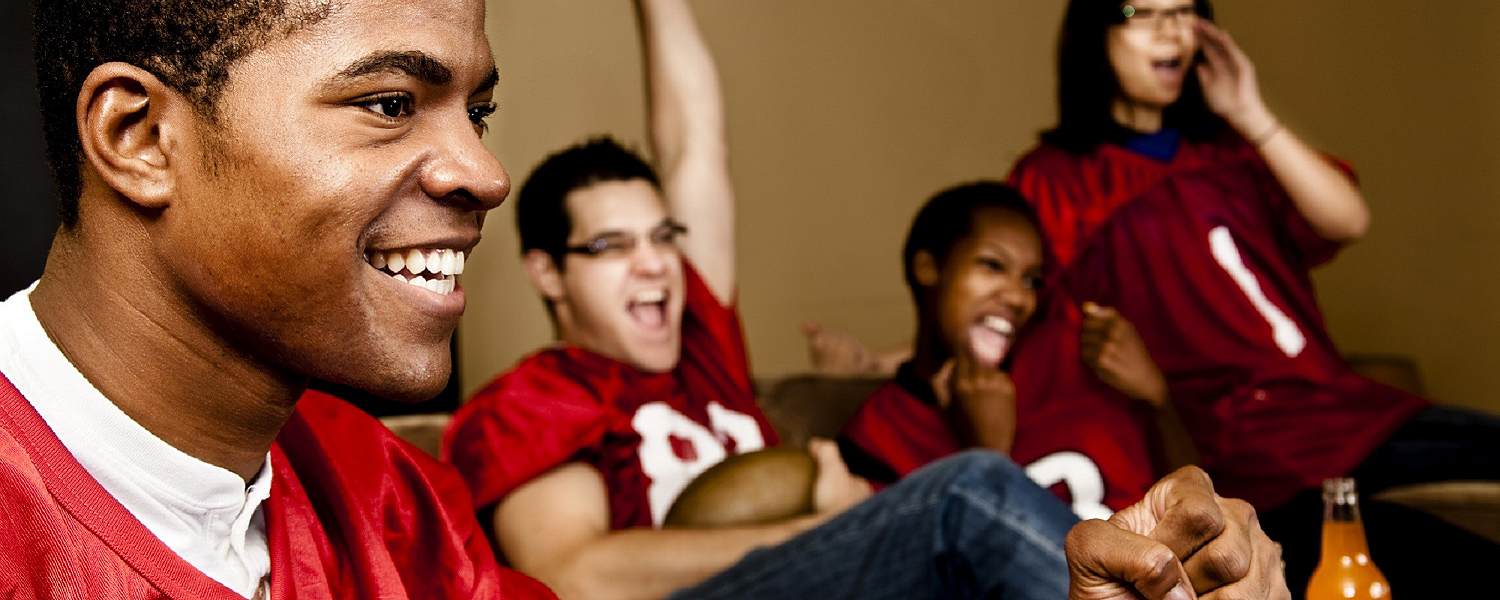 Ice Drinks, Not the Kicker
Your team is in the middle of a two-minute drill, but your drink is running on empty. Instead of burning a timeout, keep a cooler of beverages in the room where you and your crew are watching the game. That way, no one has to miss a second of the action.
shop all coolers
Forget Standing Room
With your living room at full capacity, you may need to add some extra seating for the big event. Grab some folding chairs to account for your extra guests. You can even find ones branded with your favorite team to add to that good juju.
shop all folding chairs
See the Field
A fuzzy screen isn't going to help anyone have a good game. Make sure you update your TV or adjust the settings for the perfect picture. Here's everything you need to get the right look for catching every one-handed grab.

Learn how to choose the right TV for football.

Fueled for Victory
Whether it's a hunger for greatness or championship nerves, viewing parties tend to be particularly munchy. You might want to grab a deep fryer to whip up some chicken wings, or use a slow cooker to make a tasty dip or some slow-cooked ribs. Don't forget to snag some extra serving trays and dishes to hold all those snacks too.
shop all small kitchen appliances | serveware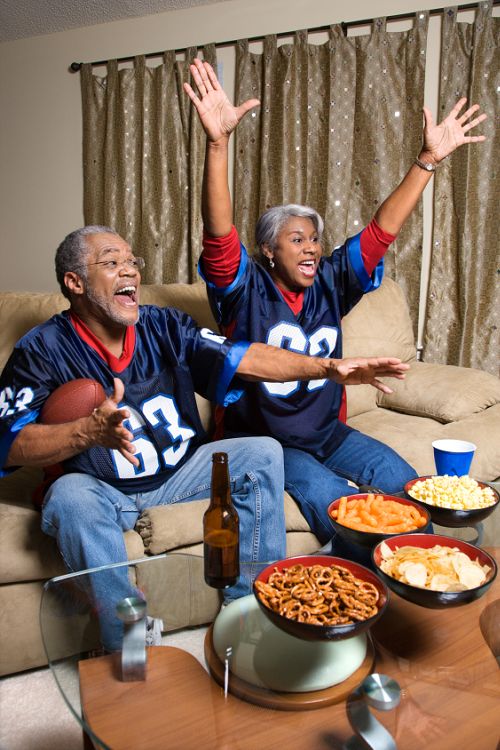 Halftime Refresh
Who says victory can't smell like caramelized vanilla? Just because the giants of the gridiron are working up a sweat doesn't mean your home has to smell the same. Grab some air fresheners to toss in the kitchen, restroom and living room so halftime doesn't leave your home smelling like the locker room.
shop all air fresheners | scented candles
---
---
---