Tech 101: What is a Sound Bar?
A sound bar is a loudspeaker that creates a stereo effect from a single speaker cabinet. This type of speaker is thin and can easily be placed above or below a TV or mounted to the wall. Some models feature Bluetooth connectivity, which allows you to play music from a smartphone or laptop easily. A standard sound bar kit comes with the speaker itself as well as a subwoofer.
Benefits of a Sound Bar
A sound bar's small size makes it easy to position over or under your display.

With Bluetooth availability, you can use this speaker with either a TV or another smart device.

They create a wide stereo sound and certain models can produce virtual surround sound.

Wireless models keep you from having clutter from large amounts of wiring and make installation simple.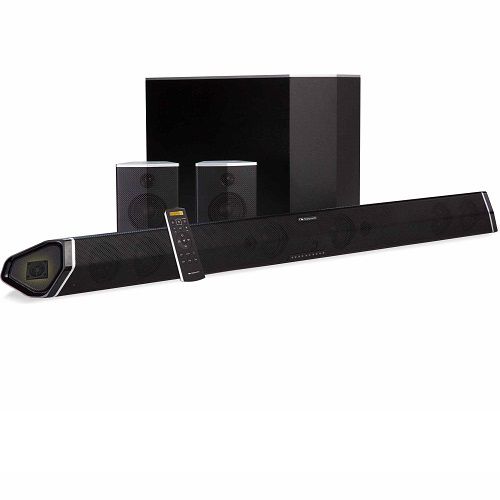 Tech 101: What is a Sound Bar?
---
---
---