A Beginner's Guide to Buying a New Television


Technology is changing rapidly, and the latest televisions include a number of cutting-edge features designed to give you more options and a better viewing experience. Whether you're purchasing your first set or replacing an outdated model, there are many styles that can be difficult to choose from. Before you make a decision, here are different types of TVs and features to consider.

LCD Televisions
Traditional LCD TVs use cold-cathode fluorescent lights (CCFLs) for their displays. If you're willing to deal with the bulkier frame, these models offer a reliable viewing experience at a great value.
Practicality - Since newer technologies are available, LCD televisions are typically lower in price, making them more affordable for buyers who consider cost a high priority.
High-tech features - While they're perceived as standard TVs, LCD models are keeping pace with the features that are in high demand. The latest options include streaming media, 4K resolution, internet capability and other must-have amenities.
Shop all LCD televisions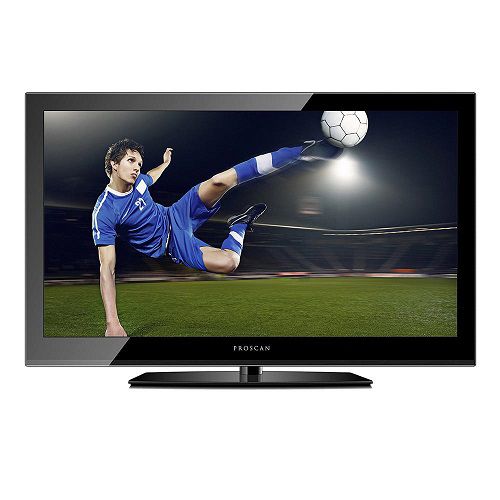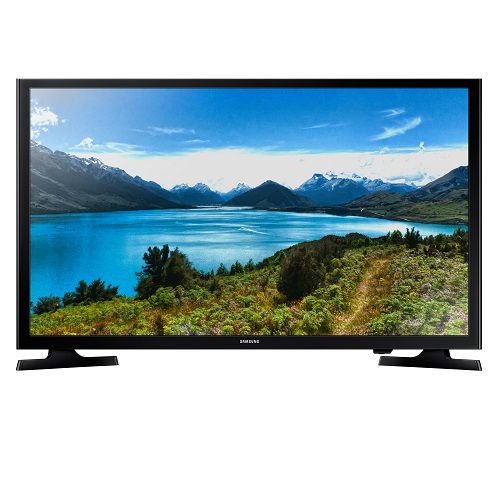 LED Televisions
Unlike LCD options, LED TVs use light-emitting diodes (LEDs) to backlight the image. In terms of accessibility, these options are the most popular on the market.
Portability - Thanks to state-of-the-art technologies, LED models are incredibly lightweight and easy to situate on your entertainment center or mount on a wall.
Performance - From curved displays and streaming capability to 4K Ultra HD resolution and gesture control, finding the features you crave is easy with the diverse range of LED televisions available.
Affordability - While other types of TVs may promote wider viewing angles and higher refresh rates, those features can come at a higher cost. Many LED options tend to be far more affordable while still incorporating the innovative components you'd expect from a new TV.
Shop all LED TVs
OLED Televisions
These televisions use organic light-emitting diodes (OLED) to effectively illuminate every pixel individually, resulting in a more immersive viewing experience.
Picture quality - Whether you're a film buff or a sports fanatic, OLED TVs are capable of displaying rich, vivid colors that make your favorite media appear even more impressive.
Refresh rates - By utilizing organic light-emitting diodes, these models don't suffer from the motion blur or lag times typically associated with other types of televisions.
Viewing angles - If you like to host movie nights or have friends over to watch the big game, OLED televisions deliver a viewing angle of nearly 180 degrees. Whether you're sitting front-and-center or standing off to the side, catching every second of the action is easier with these models.
Browse all OLED TVs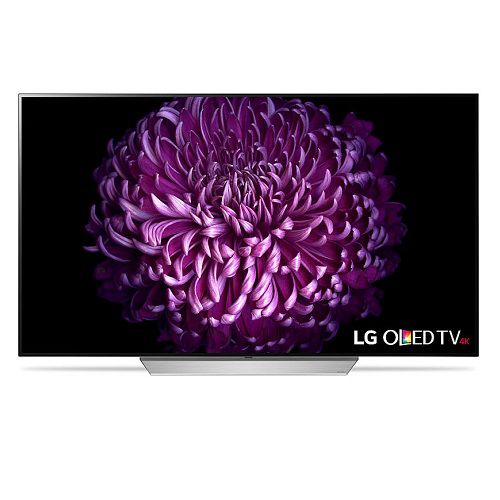 ---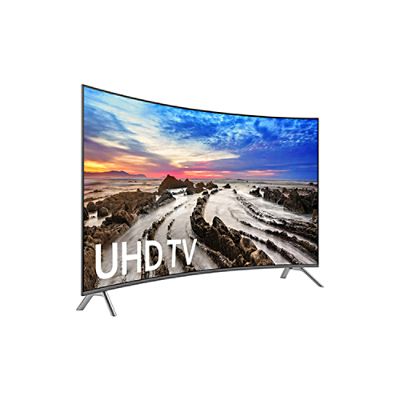 Size - Screen size is one of the primary factors shoppers should consider when purchasing a new television. While a screen ranging from 29" to 49" might work well in a bedroom or small living room, a larger area is going to benefit from a screen measuring 50" to over 70".
Definition - Definition is all about image clarity. The 720p options are becoming less common, with the standard definition rating often being 1080p. The latest 4K Ultra HD boast up to four times the number of pixels of standard TVs, allowing for faster refresh rates that create sharper images.
3D capability - Watching a movie or TV show in 3D offers you an exciting and interactive way to enjoy your favorite entertainment. This technology makes images look like they're coming right off the screen.
Smart and internet-ready - Why bother using external components to stream your favorite shows, movies, music? Internet-ready smart TVs streamline your viewing experience by directly accessing online programs and apps using home WiFi.
Curved display - If you're serious about getting the most out of sports, movies and video games, curved displays provide one of the most immersive experiences available. For those who prefer to share the excitement with friends and family, consider a set with a wider viewing angle.
Gesture and voice control - If you're sick of losing the remote control in the couch cushions, gesture and voice command-capable televisions allow you to control everything from the volume to streaming media. All you have to do is wave your hand or speak.
Micro dimming - By simultaneously analyzing your television's visual output and modifying the display, LED TVs featuring micro dimming provide some of the most versatile visuals available.
---
Streaming media players - These devices add internet connectivity to any compatible television. Simply plug in the HDMI cable, turn on the power and enjoy access to your favorite streaming services.
Mounting options - The latest televisions are available with straps, brackets and other wall-mounting supplies so you can save floor space.
Sound bars - If you want a cinema-style audio experience in your living room, sound bars are easy to use and install, and they can drastically improve sound performance.
Blu-ray and DVD players - One of the joys of upgrading to a state-of-the-art television is experiencing your personal media collection in a new way. Many Blu-ray players are backward compatible with DVDs and feature built-in streaming capabilities.
Video game consoles - Video game consoles aren't just for kids. Modern gaming systems offer players the chance to check out the latest video game titles, play Blu-ray and DVD discs, access popular streaming services and more.
A Beginner's Guide to Buying a New Television
---
---
---